Tokyo, Japan

It's been a slow start to the Japanese boxing calendar this year, but this coming Saturday we get out first live televised card of 2018. The show, set to be aired by G+, features the first Japanese title fight of 2018 along with a number of other names fighters, including 2 prospects who could really break out over the next 12 months.

The main event will see Japanese Bantamweight champion

Ryo Akaho (31-2-2, 20) make his second defense of the title, as he takes on the under-rated, and aggressive, Yusuke Suzuki (9-3, 6)

. Akaho, a former 2-time world title challenger, won the title last March and recorded his first defense with a stoppage win against Yuta Saito last August. Although a heavy handed fighter, at this level at least, he's a ling way from being the best Japanese fighter at 118lbs and could well see his reign being a short one, given the rising talent in the country. Suzuki started his career with big aspirations but sets backs to Yusaku Kuga, Ryoichi Tamura and Jeffrey Francisco slowed his climb. Coming in to this the challenger has won his last 3, and earned the right to fight Akaho thanks to his 7th riund TKO win over Eita Kikuchi in a Japanese title eliminator last October. This should be a hard hitting and violent war.

In the chief support bout we'll see

Charles Bellamy

(26-3-2, 17) return to the ring after more than a year out. The Japanese based American will be up against a Thai foe, who we've been told is a natural 140lb fighter and should look much smaller than Bellamy. The talented New Yorker born fighter hasn't fought since a controversial 2017 draw with Yuki Beppu and will likely be looking to make up for lost time this, with a quick blow out here and a speedy return to action.

One of the notable prospects on this card is Japanese Youth champion

Junto Nakatani

(13-0, 10), who takes on Filipino visitor

Jeronil Borres

(8-3-1, 5). The unbeaten 20 year old has been impressive since his 2015 debut, and claimed the 2016 Flyweight Rookie of the Year along with the Japanese Youth title last year. Beronil began his career 7-0-1 but has lost 3 of his last 4, including a very controversial loss to Joo Hyun Jung last February. The Filipino is the naturally smaller man and whilst he's a good fighter at his level, we suspect the power and size of Nakatani will be too much.

Another unbeaten on this show is the very exciting

Kai Chiba

(7-0, 6), who faces of with Filipino foe

Brian Lobetania

(12-4-3, 10). Last year we saw Chiba go 4-0 (3) and scoring a very notable win in a thriller with Ryo Matsubara, in what was one of many hidden gems of 2017, here he will be looking to continue his climb towards a title fight, but comes up against a very live Lobetania. The Filipino has lost 4 of his last 6, but is a natural puncher and will be looking to stop Chiba, in what is likely to be a very thrilling action bout.

The once beaten

Hironobu Matsunaga

(11-1, 5) is expected to be in action on the card, though no information at all is available on his opponent. The talented Matsunaga fought 3 rimes in 2016, scoring 3 solid wins, but was inactive in 2017 and will be hoping to rebuild his career this year, potentially moving towards some kind of title fight before the year is over.

Shenzhen, China

There is also set to be a Chinese card, with a number of title bouts.

In the main event of this card we'll see once beaten Chinese hopeful

Baishanbo Nasiyiwula

(12-1-1, 5) take on Indonesian visitor

John Ruba

(15-3-1, 8) for the WBC Asian Boxing Council Continental Light Welterweight title. The exciting Chinese fighter was beaten last time ouit by Rikki Naito, but was unlucky in what was a very competitive bout. It's hard to know how good he is but he has looked good through his career so far. As for Ruba he's a very promising fighter at this level, and comes into this bout on a 7 fight winning run...but it would take a career best win for Rub to win here.

Arguably the most interesting bout on this card will see

Jing Xiang

(13-4-2,3) take on very talented Filipino fighter

Dexter Alimento

(13-2, 9) in a contest for the vacant WBO Inter-Continental Light Flyweight title. Coming in to this Xiang is on a 5 fight winning run having claimed the WBO Oriental Flyweight title in 2016. He has come up short against some decent fighters in the past, such as Macrea Gandionco and Ben Mananquil, but a decision win over Mananquil in their second bout shows his ability.

Also on this card is a 10 rounder between once beaten local hopeful

Jian Wang

(4-1) and Thai foe

Yutthichai Wannawong

(6-4, 5) for the WBO Oriental Youth Super Bantamweight title. The 21 year old Wang has scored back to back wins following a loss in a regional title bout. The Thai visitor lost his first 3 bouts, all in Japan, but has gone 6-1 (4) since then and claimed a Thai title on his way up. On paper this isn't the most interesting of bouts, but the Thai has a little bit of form and could make for an a decent test.

---

Jinan, China
For a second day running we get action in Jinan, and for a second day running that action is headlined by a Chinese fighter taking on an Indonesian foe. This time around it will be the big punching Ainiwaer Yilixiati (10-1, 8) defending the Chinese honour as he takes on Skax Max (8-15, 7). The once beaten local lost last time out, after putting in a solid performance against Jayde Mitchell in an OPBF title fight, a fight that was much more competitive than the scorecards suggested. As for the visitor he has gone 2-4 in his last 6, and was stopped last time out in China by the talented Pui Yu Lim, and we expect the same to happen here.

Selatan, Indonesia
In Indonesia we get a number of title fights on what looks like a pretty interesting card, at least given the typical stand of Indonesian cards.

One of the title bouts will see the once touted Defry Palulu (18-2-1, 12) take on domestic foe Isack Junior (25-7-2, 8) in a bout for the WBC Asian Boxing Council Super Featherweight title, with Palulu making his first defense of the title. The bout should be an interesting but should see Palulu come out on top, and continue to rebuild his career, following an upset loss last year to Jason Butar Butar.

Another title bout on this card will see John Ruba (14-3-1, 7) take on Joffrey Garcia (5-6-4, 4) for the WBC Asian Boxing Council Continental Light Welterweight title. Although the bout looks like a mismatch it will be good to see Ruba pick up a title and begin a run towards bigger and better fights. Although relatively unknown Ruba has impressed on the road, and ran Ryosuke Maruki mega close back in 2015, and has got the ability to go far.

Also on this card will be the unbeaten Tibo Monabesa (15-0-2, 7) and the experienced Larry Siwu (25-9, 21), who will both be facing relatively poor opponents as they look to stay busy before potentially bigger fights in the near future.

Banjarnegara, Indonesia
In a second Indonesian show fight fans will see Budi Wilson (0-6) take on the debuting James Lipus (0-0) in a bout that is hard to get too excited about given the lack of information available on either fighter.

Jakarta, Indonesia

The first Indonesian show of the year takes place on January 21st and is an interesting on from Jakarta.

The main event from the card is a really intriguing match up that sees unbeaten local

Tibo Monabesa

(14-0-1, 7) battle against Filipino visitor

Rene Patilano

(15-2-3, 7) for the WBC International silver Light Flyweight title. For Monabesa the bout is a huge step up, though he has impressed on the domestic scene and has faced some international talent, with a notable win against Kaichon Sor Vorapin. For Patilano the bout will be his second since being stopped in 6 rounds by

Kosei Tanaka

and he will be hoping to get some career momentum going again after failing to win either of his last 2 bouts.

On the under-card we'll see fights featuring

John Ruba

(11-3-1, 6) and

Defry Palulu

(15-1-1, 11), against yet to be named opponents.
Powered by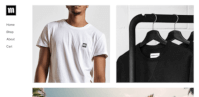 Create your own unique website with customizable templates.