This coming Saturday is a hectic day in Asian boxing with a lot of action across the continent.

Wanju, South Korea

In Wanju Korean fans will get two shows both under the auspices of the KBF. One of those will be a rookie card, of which we're lacking details but do know of it's existence. The other is a card headlined by a female world title bout.

The female world title bout will see WIBA Light Flyweight champion

Su Yun Hong

(11-1-1, 5) face Thailand's

Namwaan Sithpracha

(7-1, 4) in what looks a good match up on paper. It does need to be said however that Namwaan hasn't beaten an opponent with a single win and is unlikely to claim a win here.

Also on this card will be Filipino fighters

Ernie Sanchez

(14-6-1, 5) and

Christine Latube

(1-6-2) who will be faking

Ji-Hoon Cha

(1-3) and

Chan-Mi Lim

(0-1) respectively.

Yangju, South Korea

A third card in Korea, this time a KBC show, will feature a number of novices.

For us the most interesting bout on the card will see

Woo Min Kim

(1-1-1) battle against Korean based Canadian

Andrew

(0-1), who was

spectacularly knocked out by Jin Soo Kim back in May

, in what we still have as a KO of the year contender.

A bout between unbeaten fighters will see

Hyun Min Gang

(1-0, 1) take on

Sung Koo Han

(0-0-1) in an interesting looking 4 rounder

Manado, Indonesia

Earlier this month we saw one of Indonesia's shining lights, Iwan Zoda, claim a major win. Now we get the chance to see another of the countries few exciting prospect in action as

Tibo Monabesa

(7-0, 3) faces the experienced

Ichal Tobida

(12-15, 8). This is a good test for Monabesa, who is already a 2-weight champion champion in Indonesia, and hopefully a win here will see him begin to move beyond domestic level.

Another bout on this card will see

Waldo Sabu

(6-2, 1) face Thailand's

Keanpetch Manoprungroj

(4-4, 2) in a 10 round bout. Sabu was last seen, according to boxrec.com, last October beating Rasmanudin in what looked like a good win at the time, though Rasmanudin has since gone 1-4, with 3 stoppage losses and appears to be a totally spent force.

Jakarta, Indonesia

The Manado card is one of two cards from Indonesia with the other taking place in Jakarta.

The most notable bout on this card is a bout between veterans as local veteran

Falazona Fidal

(25-43-1, 8) takes on well traveled Thai

Khunkhiri Wor Wisaruth

(21-12-1, 14). On paper it's easy to back the Thai, who at least has a winning record, but he has won just 1 of his last 4, against a win-less fighter. Khunkiri has the better record but it is a very padded records and hasn't got many wins of note.

Another bout that caught our eye from this card will see the debuting

Mark Scheide

(0-0) battle former English Cricketer

Adam Hollioake

(2-2, 1). Hollioake, who previously played international level cricket for England, will be fighting for the first time outside of his adopted Australia. This will be one of three Heavyweight bouts on this card.

Gauteng, South Africa

In South Africa fans will get the chance to see Kazakhstan's exciting

Roman Zhailauov

(15-0, 9) take on the interesting challenger of

Thompson Mokwana

(20-10-1, 12). On paper this looks a good step up bout for the Kazakh though one he should make successfully given that Mokwana has lost his last two and not won a bout since December 2013. Although not the best fighter Mokwana has only been stopped once and may have the toughness to test the Kazakh Kid.

Tarlac, Philippines

There is also set to be a card in the Philippines, albeit a very low level one.

The most notable bout on the card will the once beaten

JR Magboo

(16-1-2, 7) attempt to bounce back from his first loss as he takes on the experienced but limited

Richard Garcia

(25-22-1, 7). This is an easy ask for Magboo who was narrowly beaten by Jhon Gemino last December and Garcia shouldn't pose any threat at all.

One other bout of note will see

Vincent Bautista

(3-2-3, 1) go up against

Oliver Gregorio

(9-5-2, 5) in what looks to be a well matched, though low level, bout. Both guys have marks on their record but both should bring it here and provide a great 10 rounds of action.

We are only a few days from Christmas but yet we still have some major fights left between now and then, including some genuinely important bouts.

Carolina, Puerto Rico
For us the day's most interesting bout comes from Puerto Rico where the amazingly talented Mark Anthony Geraldo (31-4-3, 14) battles the unbeaten McJoe Arroyo (15-0, 8) in an IBF Super Flyweight eliminator. Geraldo is genuinely gorgeous to watch when he's in full flow and letting his shots go though he does have several issues including a relative lack of power and, as seen last time out, issues with pacing and stamina. Arroyo, the twin of McWilliams Arroyo, will be favoured here given his home advantage and sensational performance last time out against Hernan Marquez though it's the sort of bout every boxing fan should be interested in.

Indonesia
In a potentially enthralling contest in Indonesia fans will get to see the long awaited return to the ring of Daud Cino Yordan (32-3-0-1, 23) who is set to fight Filipino fighter Ronald Pontillas (17-6-3, 8) for the interim WBO Asia Pacific Lightweight title. Yordan has had a wasted year with fights falling through and other issues that have kept him out of the ring for more than a year, a real considering how fun he is to watch and the fact that he's in his prime. Pontillas has won his last 2 bouts though is known as "Unpredictable" and in very inconsistent. On his best day Pontillas is a nightmare for anyone though on his bad days he's not a threat to any half decent fighter. This bout really does depend on which Pontillas shows up.

Batangas, Philippines
Staying with Filipino fighters there's also a full show of them in Batangas.

The main event on this card will see the unbeaten JR Magboo (16-0-2, 7) battling against Jhon Gemino (11-3-1, 5) in what is a great test for the unbeaten fighter. Just 2 fights ago Gemino fought the much touted Neil John Tabanao and this bout will allow us to compare Magboo to Tabanao. Magboo himself didn't look great last time out, struggling to a split decision against Virgil Puton, though is on a run of 6 straight wins including a stoppage against Jhunriel Ramonal.

Of the support bouts the stand out contest is a bout between Roberto Gonzales (24-2, 15) and Jose Ocampo (17-8-1, 12). Gonzales is on a 4-fight stoppage run since suffering back-to-back stoppage defeats in 2012, those wins have however come at a low level. As for Ocampo fans may remember him as a man who was once lined up to fight Ricky Burns when Burns was the then WBO Lightweight champion. In his last 3 fights Ocampo has gone 0-3 and we suspect that losing streak will continue here though he does have enough power to give Gonzales a scare if he connects.

Another interesting support bout will see Oliver Gregorio (9-3-2, 5) in action against Bonjun Loperez (8-2-1, 4). Gregorio is 1-1-2 in his last 4 contests and hasn't looked good at all so he will fight with the knowledge that he needs a win here. Loperez was stopped last time out and will be hoping to get his career back on track here though it's certainly not a given in what looks like a very competitive match up.

As well as the 3 mentioned bouts we believe there is a further 6 contests on this show.

Ekaterinburg, Russia
In Russia fans will get a small card with a number of novices in action. Although many of the bouts are lacking in terms of someone notable we are interested in the main event which will see unbeaten fighters colliding. The more well known, and more experienced, of those men is Evgeny Chuprakov (10-0, 4) who has been touted for a while as a very promising Russian prospect. Chuprakov will up against Evgeny Tarabukin (2-0, 2) who we don't know much about other than the fact he is stepping notably for this contest.

The other 7 bouts on this card are hard to get excited about going into them though hopefully the action in the ring will be enjoyable.

New York, USA
In the US fans will get to see a rematch between Mongolian fighter Bayan Jargal (17-5-3-1, 11) and unbeaten American Cletus Seldin (14-0-0-1, 11). The two men fought in a no contest this past July when a head clash caused an early and inconclusive ending to the fight. Prior to the ending however Seldin was looking much more powerful and stronger than Jargal who we suspect will be beaten this time around.


Powered by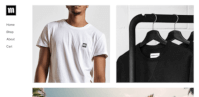 Create your own unique website with customizable templates.