Seiya Tsutsumi
The Watanabe Gym may not have the long list of world champions that Teiken and Kyoei have had, but they seem like they are intent on changing that in the coming years. A key part to their future success has been to sign young Japanese amateur standouts fighters, such as
Hiroto Kyoguchi
, who are able to be developed quickly into world champions and future stars.
Among their recent acquisitions is 22 year old pressure fighter
Seiya Tsutsum
i (4-0, 3), who looks set to be one of the biggest stars at the gym, and a future champion. Not only that but he looks set to achieve great things whilst giving fans amazing value for money and none stop entertainment with a style that will quickly win over fans.
The youngster, originally from Kumamoto like fellow stablemate
Ginjiro Shigeoka
, was a well established amateur success before turning professional at the start of 2018. In the unpaid ranks he had ran up an exceptional 84-17 (40) record and been a key part of the Heisei International University boxing team when he studied there. His amateur skills and experience made him, along with Shu Utsuki, big signings for Watanabe back in early 2018.
​
Having earned his B class license in February he made his professional debut in March, and needed just 91 seconds to defeat Thai visitor
Alongkon Kaisi. The bout, on the under-card of Yusaku Kuga's Japanese Super Bantamweight title defense against Ryo Kosaka, went on to be shown on TBS as part of a "Guts Fighting".
Although not a punch perfect performance it was a dominating one from Tsutsumi who applied intelligent pressure before breaking down the Thai with some brutal body shots.
---
Sadly Tsutsumi's second professional bout wasn't aired anywhere, though it was a bout that saw him make his international debut and defeat another Thai opponent inside a round in June.

That bout in Thailand really served as little more than a tune up before Tsutsumi faced the then promising Junpei Inamoto in a B Class Tournament final on Boxingraise. The bout promised a lot, despite both men only being 2-0, and it delivered with both men giving the fans something to remember. In the end however Tsutsumi's pressure simply broke down the flash and style of Inamoto. Tsutsumi applied intense physical pressure on to Inamoto, who had held his own at times but simply got drowned in the from the relentlessness of Tsutsumi, who dragged him into a war and stopped him in what is one of the hidden gems of 2018.

After beating Inamoto, and earning raving reviews, Tsutsumi said that he was wanting to fight a Japanese ranked fighter in his next bout. Following those comments his team secured a deal for him to fight Matcha Nakagawa on December 1st 2018. Whilst waiting for that bout he took part in a training camp in China and ended up fighting in a Featherweight bout against Jaiqi Yu in Beijing. Although fighting well above his best weight Tsutsumi dominated his Chinese foe, taking a wide 6 round decision win.

Next up for Tsutsumi is the previously mentioned bout with Nakagawa. It's a big step up for the unbeaten man from the Watanabe gym but a win will put him on line to get a title fight before the end of 2019. A loss will certainly be regarded as a set back, but given how early it is in his career it will also be seen as a massive learning experience, rather than a sign of any long term issues. It's one of those bouts where two young fighters face off, and no matter the result both fighters will likely end up developing a lot from the contest.

A couple of facts about Tsutsumi:

His birthday is on December 24th

He has revealed he's a switch hitter

(Image courtesy of Watanabe Gym)
Powered by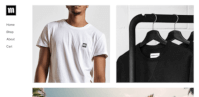 Create your own unique website with customizable templates.