The new year is only a few short weeks away and wonderfully there is so many prospects to get excited about as we enter what could be a very big year for professional boxing. With that in mind we've compiled a 19 for 19 list, looking at 19 of the top prospects in Asian boxing.

Before we get into part 1 of this series of articles we just want to, quickly, determine what fighters will and won't qualify as a prospect. We've not set an age limit or fight limit for this article, though most fighters have only had a handful of fights. One limitation we have applied here however is that a fighter isn't allowed to be world ranked on December 6th 2018. This rules out Shakhram Giyasov, Carls Jammes Martin, Muhammadkhuja Yaqubov and Murodjon Akhmadaliev, who are all in at least 1 top 15 world ranking.

We've also ruled out fighters where we've not been able to get some sort of video of the men in action, as we feel sharing footage of the men included is vital. This has ruled out fighters like Taku Kuwahara and Junjun He among others.

​Right so lets begin by having a look at part 1 of this list, which will feature only men who are under the age of 20. The men in this part are proper professional novices in terms of experience, but all of them have impressed us in 2018 and we expect to see them do the same in 2019.

Ginjiro Shigeoka (1-0, 1)

Japanese 19 year old Ginjiro Shigeoka turned professional earlier this year, following a 56-1 career in the amateur ranks, and immediately impressed, stopping Thailand's Sanchai Yotbooon. Although he was in with an over-matched opponent it was clear that Shigeoka was a special talent, with amazing shot selection, exciting aggression, and very explosive hands. His debut performance saw the East Japan Boxing Association award him with their newcomer of the month, for September, and with Watanabe backing him there is massive potential for him to go a very long way, very quickly.

Musashi Mori (8-0, 5)

By the time you read this Musashi Mori may have creeped into the world rankings, but at the time of writing he isn't. The 19 year old Japanese boxer really burst on to the domestic scene in 2017, when he won the All Japan Rookie of the Year at Super Featherweight. Since then he has gone 3-0 (1) and claimed notable international wins against Filipino pair Allan Vallespin and Richard Pumicpic, claiming the WBO Asia Pacific Featherweight title in the process. He has shown great development this year and his performance against Pumicpic is by far the best of his career.

Dave Apolinario (9-0, 6)

Filipino boxer-puncher Dave Apolinario is another 19 year old who has really impressed, since his debut in June 2017. In 2018 he has gone 5-0 (3), stepped up his competition well and claimed the WBC Asian Boxing Council Youth Flyweight title, with a win over Michael Camelion. Interestingly for such a young fighter he had already gone 8 rounds twice, and looks to be learning from the mistakes of older brother Mark John Apolinario. It's worth noting that he was a very good amateur on the domestic scene and shows those traits every time he's in the ring. Hopefully he'll have a busy 2019 and continue to step up his competition as he did in 2018.

Jeong Han Cha (3-0, 3)

It's nice to get excited about a Korean fighter against and Jeong Han Cha is someone worth getting excited about, especially now that it seems the Korean scene is finally calming down and settling into some sort of order, after years of being a mess. Like the best Koreans of the past Cha is an aggressive fighter, with a little bit of a "rough around the edges" style, but at 18 years old, with power, heart and decent fundamentals he looks like someone who could, potentially, make a mark for himself on the international scene. It will take time and effort to develop him, but Korea do have a talent on their hands here.

Note - Cha will be fighting on December 9th

Going in to 2019 we'll be hoping to see the emergence of a number of new fighters. At the moment there a number of very promising fighters who are starting to create a buzz despite having only had a single professional bout. Here we take a look at 5 such fighters who are going to potentially have a big year ahead of them and be fast tracked to success.

​

Tsendbaatar Erdenebat (1-0) - Mongolia
Mongolian amateur standout Tsendbaatar Erdenebat made his professional debut in China this past September, and did so in relative obscurity with sources originally listing him as "Tsendbaatar Tsendbataar", likely an issue with translating his name from the Chinese bout sheet. On debut

he dominated Chinese based Filipino Joseph Omana over 6 rounds, to take a unanimous decision and he looked really exciting with his performance.

​

In 2016 Tsendbaatar lost in the Olympic to eventual silver medal winner Shakur Stevenson but would go on to win the 2018 Asian Games gold medal. Those were among the highlights of a very long and successful amateur career that should give him the grounding for a bright professional career.

Makhmud Gaipov (1-0, 1) - Uzbekistan
Uzbekistan are turning out talent like no ones business right now, and they have two fighters on this list. One of those is 22 year old Makhmud Gaipov, who debuted in November stopping Tanzania's Iddi Mkwera in the 3rd of a scheduled 4 rounds, having dropped Mkwera 4 times. He seems to have been signed with RCC Promtoions, who will keep him busy, keep him active and move him aggressively on their shows. The best thing about fighting under the RCC banner however will be the exposure, with thm streaming their cards internationally.

Gaipov, like everyone else on this list, was an experienced amateur who came runner up in the 2014 Asian Youth Championships and also competed in the WSB, giving plenty of "pro-style" experience. There is work to do but given how he looked on debut there is a lot to be excited about here.

Israil Madrimov (1-0, 1) - Uzbekistan

The second Uzbek to make it to this list, and the more well known of the two, is Israil Madrimov, who made his debut recently on the under-card of Dmitry Bivol's win over Jean Pascal. Unlike most debutants he matched in a 10 rounder to begin his career, and quickly claimed a minor WBA title in the process, as he stopped Mexican Vladimir Hernandez in 6 rounds. The performance he put on was exciting, confident and really showed what he could do in the ring, switching stands, trading when he wanted to and really digging in brutal body shots. With World of Boxing behind him the future is incredibly bright for him.

Given he debuted in a 10 round bout it should be no surprise that he was a decorated amateur,

winning gold at the 2018 Asian games, the 2017 Asian Championships, a Silber medal at the Asian Youth Championships in 2013 and picking up numerous national and minor titles.

Apichet Petchmanee (1-0, 1) - Thailand

Thailand, who do often fast track stand out kicks boxers, may have a gem among their ranks with Apichet Petchmanee who was a former amateur standout who made his professional debut back in

October, dominating Attanon Kunlawong, aka Kongthara KKP. Apichet is tipped to be a success and his performance against the then 13-0 Kunlawong really was a statement of a result, and an incredible performance, though one that should have been expected.

At 29 years old Apichet doesn't have a lot of time to waste, though with a strong amateur background, WSB experience and a style that already looks suited to the professional ranks it may not need much time to fly through the rankings, especially if Workpoint get behind his rise.

The only problem he might have is getting suitable regional competition whilst fighting at 140lbs.


Ginjiro Shigeoka (1-0, 1) - Japan

The youngest fighter on this list is Japanese teenager

Ginjiro Shigeoka

, who debuted in September and really looked the part, as we expected given his 56-1 (17) amateur record. At just 19 years old there is no for the Watanabe gym to out and out rush him, though we suspect his desire will be to be moved fast in 2019, and there is also a chance he will fit in another fight at the end of this year. He is one of the most exciting little men in the sport and will likely have a similar career trajectory to fellow Watanabe gym fighter

Hiroto Kyoguchi

.

Whilst his amateur record is impressive it is worth noting that his sole was a family issue, where he would have faced his brother in a prefectural tournament final, and sadly he lacks in terms of international amateur experience. That aside we're struggling for reasons not to gush over Shigeoka's potential

The new year is fast approaching and I'll be honest I'm really excited about the coming year. It's fair to say that 2018 has been a great year for boxing, despite being a pretty poor year on a personal level, but I'm expecting 2019 to be even better as the sport continues to develop, and be reshaped into something more and more spectacular. If I'm being honest I suspect 2019 may well be one of the best year's the sport has had in a very long time, building on the momentum of a great 2018.

With that in mind I've put together 5 predictions for the new year, and how I think they will effect the boxing world in general

Naoya Inoue wins the WBSSAn obvious one to start with. Japan's Naoya Inoue is strongly favoured to win the WBSS Bantamweight series and for good reason. "The Monster" is one of the few fighters who really lives up to his reputation every time he steps in the ring, and in 2018 he quickly despatched recognisable foes Jamie McDonnell and Juan Carlos Payano without breaking a sweat. I suspect that his current impressive run takes him to the Muhammad Ali Trophy in the coming year, beating Emmanuel Rodriguez in the Spring before winning the final in the Summer. After that it's unclear whether he'll immediately look for bigger challenges at Super Bantamweight or will look to clean up at Bantamweight, with a potential fight against Luis Nery certainly a possibility.Fast Tracking continues
If we've seen anything really come to the fore these past few years it's been that fast tracking has really exploded. No longer is it just a Japanese and Thai thing but we're seeing Europeans, and Central Asian's fighters all stepping up incredibly quickly. I suspect that actually intensifies in the coming year, with more and more fighters shrugging off the usual preliminary stages of their professional careers and being moved aggressively. Lu Bin was too aggressively matched, but I expect others, like Murodjon Akhmadaliev, Apichet Petchmanee, Ginjiro Shigeoka and Israil Madrimov, to be competing for world titles within 7 fights. Top amateur fighters making their debuts next year will also be pushed hard early on.A big year for India
Top Rank have made a very conscious effort in signing two of the most notable Indian fighters, Vijender Singh and Vikas Krishan, and I suspect that will only be the start for what could be a massive year for Indian boxing. The market is ripe for surge, and top young amateur fighters like Amit Panghal and Gaurav Solanki could well have professional promoters trying to snap them up as key figures for the long term growth of Indian boxing. The sport isn't huge in India, yet, but with over 1,000,000,000 people living there the potential is massive, if a promoter can sign the right fighters and work well with the local media. It will be a risky market to jump into but given the right promoter it could end up being a game changer. I also expect to see aforementioned Vijender Singh challenge for a world title before the end of 2019.Boxing Grows in non-Boxing Countries
It's not just India that I expect to see boxing grow in but also Vietnam, Teipai, Malaysia and Singapore. We've certainly seen Singapore and Malaysia develop their scenes recently, but Vietnam and Teipai will likely follow suit, albeit for different reasons. Malaysia and Singapore are key hubs for the area, and money in those countries towards boxing has grown due to the promoters wanting to build the scenes. For Vietnam and Teipai however it seems likely that the OPBF will be the fulcrum behind their growth, and the development of the OPBF Silver titles, specifically in those two countries, will be key. In fact we could see that extending into other locations like Mongolia as the OPBF become more than just a title body but also, in association with the JBC, an overseer of several, non-boxing countries as they plant seeds of potential growth.An Uzbek Take Over

It's hard to believe that only two Uzbek fighters have ever won world titles, Artur Grigorian and Ruslan Chagaev. This coming year I'm expecting that to change and wouldn't be massively surprised to see that number double in 2019, with the likes of the aforementioned

Akhmadaliev along with Shakhram Giyasov, Elnur Abduraimov and Kudratillo Abdukakhorov all likely to be fighting for world titles by the end of the year. The Uzbek take over will

be a hostile one, as the fighters look to put not only themselves on the boxing map, but also their country and we suspect the number of Uzbek amateurs turning professional will grow substantially in not only 2019, but also 2020. Uzbek fighters who miss out on the 2020 Olympics will likely jump at the chance to turn professional, and I expect them to do so with a lot of ambition to climbing the rankings as quickly as possible.
Powered by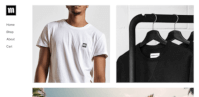 Create your own unique website with customizable templates.