Earlier this week we posted part 1 of our 19 for 19, looking at Asian prospects. If you missed that it's available to read here

19 for 19: Part 1 - The Teenage Prospects

.

Here's part 2. Unlike the first part there isn't a set theme to this, but we have included a trio of youngsters, taken fighters from 4 different countries, including an Olympic champion, a rising Uzbek, a Filipino prodigy and a Japanese Rookie of the Year.

Fumiya Fuse (7-0, 1)

The unbeaten Fumiya Fuse impressed last year, when he not only debuted but also went on to win the All Japan Rookie of the Year at Bantamweight. This year he has only fought twice, but has really impressed, taking the unbeaten record of Yohanis Tatul and shining on the road in Korea, where he schooled Dong Young Lee over 6 rounds. Although lacking power the 20 year old is gorgeous boxer to watch in action, with clean crisp punching, great movement a fantastic engine and a very good boxing brain. The only issue really is his lack of power, and hopefully that'll change as he matures.

Ulugbek Sobirov (9-0, 5)

The Uzbek scene is red hot right now, with a number of rising youngsters coming from the country. One of the youngest is 20 year old Light Middleweight boxer-puncher

Ulugbek Sobirov, who looks freakishly mature for such a youngster. He only debuted in January, but has stepped up through the year whilst picking up international experience with bouts in India, Malaysia, the Philipines and Thailand. He's lacking a real break out win, but has been fighting experienced regional opposition and been looking very good so far.

KJ Cataraja (9-0, 7)

The Philippines has, for a long time, relied on it's trio of aging legends, Manny Pacquiao, Donnie Nietes and Nonito Donaire, to keep interesting in boxing high. Thankfully however it's got a number of amazing prospects, the best of which may well be Kevin Jake "KJ" Cataraja. In fact he may well be one of the world's very best prospects, with an offensive and free flowing style that combines skills, speed, power and under-rated defense. Cataraja is still some way from fighting for a world title, but at 23 years old he has a lot of time to mature before being thrown in with world class opponents, which could come by the end of 2019.

Daniyar Yeleussinov (5-0, 3)

At the 2016 Olympics we saw Daniyar Yeleussinov take his most notable amateur tournament win, winning the gold medal in the talent laden 69KG division. Since then the Kazakh has began to make a mark in the professional ranks. Originally he didn't look like he suited the professional style though his last two fights have changed that opinion, a lot, and he looks like he is now settling into the professional ranks in a very fashion. He still has a lot of questions to answer, but the story out of Kazakhstan is that he will be moved into minor title fights in summer 2019 and so we should see those questions being answered in the near future.

The new year is only a few short weeks away and wonderfully there is so many prospects to get excited about as we enter what could be a very big year for professional boxing. With that in mind we've compiled a 19 for 19 list, looking at 19 of the top prospects in Asian boxing.

Before we get into part 1 of this series of articles we just want to, quickly, determine what fighters will and won't qualify as a prospect. We've not set an age limit or fight limit for this article, though most fighters have only had a handful of fights. One limitation we have applied here however is that a fighter isn't allowed to be world ranked on December 6th 2018. This rules out Shakhram Giyasov, Carls Jammes Martin, Muhammadkhuja Yaqubov and Murodjon Akhmadaliev, who are all in at least 1 top 15 world ranking.

We've also ruled out fighters where we've not been able to get some sort of video of the men in action, as we feel sharing footage of the men included is vital. This has ruled out fighters like Taku Kuwahara and Junjun He among others.

​Right so lets begin by having a look at part 1 of this list, which will feature only men who are under the age of 20. The men in this part are proper professional novices in terms of experience, but all of them have impressed us in 2018 and we expect to see them do the same in 2019.

Ginjiro Shigeoka (1-0, 1)

Japanese 19 year old Ginjiro Shigeoka turned professional earlier this year, following a 56-1 career in the amateur ranks, and immediately impressed, stopping Thailand's Sanchai Yotbooon. Although he was in with an over-matched opponent it was clear that Shigeoka was a special talent, with amazing shot selection, exciting aggression, and very explosive hands. His debut performance saw the East Japan Boxing Association award him with their newcomer of the month, for September, and with Watanabe backing him there is massive potential for him to go a very long way, very quickly.

Musashi Mori (8-0, 5)

By the time you read this Musashi Mori may have creeped into the world rankings, but at the time of writing he isn't. The 19 year old Japanese boxer really burst on to the domestic scene in 2017, when he won the All Japan Rookie of the Year at Super Featherweight. Since then he has gone 3-0 (1) and claimed notable international wins against Filipino pair Allan Vallespin and Richard Pumicpic, claiming the WBO Asia Pacific Featherweight title in the process. He has shown great development this year and his performance against Pumicpic is by far the best of his career.

Dave Apolinario (9-0, 6)

Filipino boxer-puncher Dave Apolinario is another 19 year old who has really impressed, since his debut in June 2017. In 2018 he has gone 5-0 (3), stepped up his competition well and claimed the WBC Asian Boxing Council Youth Flyweight title, with a win over Michael Camelion. Interestingly for such a young fighter he had already gone 8 rounds twice, and looks to be learning from the mistakes of older brother Mark John Apolinario. It's worth noting that he was a very good amateur on the domestic scene and shows those traits every time he's in the ring. Hopefully he'll have a busy 2019 and continue to step up his competition as he did in 2018.

Jeong Han Cha (3-0, 3)

It's nice to get excited about a Korean fighter against and Jeong Han Cha is someone worth getting excited about, especially now that it seems the Korean scene is finally calming down and settling into some sort of order, after years of being a mess. Like the best Koreans of the past Cha is an aggressive fighter, with a little bit of a "rough around the edges" style, but at 18 years old, with power, heart and decent fundamentals he looks like someone who could, potentially, make a mark for himself on the international scene. It will take time and effort to develop him, but Korea do have a talent on their hands here.

Note - Cha will be fighting on December 9th

Yesterday we saw the International Boxing Hall of Fame (IBHOF) announce their next class of inductees. Those inductees included 3 fighters from the "Modern Category". Those were

Donald Curry

(34-6, 25),

Julian Jackson

(55-6, 49) and

James "Buddy" McGirt

(73-6-1, 48). The selections were pretty widely criticised by fans and left the IBHOF open to the same criticism that many have made in the past, that it's very US centric, with all 3 men having made their names Stateside, with Curry and McGirt being American's and Jackson being from the US Virgin Islands.

The three men all had great careers.

Curry had a reported record of over 400 amateur wins before turning professional in 1980 and fighting through to 1991, before making an ill fated comeback in 1997. During his career he would go on to hold the WBA, IBF and WBC Welterweight titles, and the WBC Light Middleweight title. He would go on to have a 9-5 (7) record in world title fights with notable wins against Marlon Starling (twice), Milton McCrory, Carlos Santos, Lupe Aquino and Gianfranco Rosi. Sadly though he would lose to Lloyd Honeyghan, Mike McCallum, Rene Jacquot, Michael Nunn and Terry Norris, whilst in his prime, and to Emmett Linton in the second bout of his comeback.

Julian Jackson is widely regarded as one of the greatest punchers of all time. The "Hawk" went 10-4 (9) in world title bouts and scored wins against the likes In Chul Baek, Buster Drayton, Terry Norris and Herol Graham, and was a 3-time champion. Sadly for Jackson all 3 of his world title reigns came from winning titles and he would be stopped in all 6 of his career defeats. His career as a professional ran from 1981 through to 1998 and he will always be remembered from his freakish power, that bailed him out famously against Herol Graham. Sadly however losses to Mike McCallum, Gerald McClellan (twice), Quincy Taylor and Verno Phillips leave him looking a little short of elite.

McGirt is now widely regarded as one of the most accomplished trainers in the sport, with a huge list of notable fighters who have had success under his tutelage. As a professional he also had real success, winning 73 of 80 professional bouts. Sadly though many of thos wins were against less than formidable opposition. His professional career began in 1982 and ended in 1997 and saw him claim the IBF Light Welterweight title and the WBC Welterweight title. Sadly however he went 5-3 (2) in world title fights, with his most notable wins as a professional Saoul Mamby, Joe Manley, Simon Brown, Patrizio Oliva, Genaro Léon and Livingstone Bramble. He would however lose to exceptional talents, Pernell Whittaker (twice) and Meldrick Taylor.

Whilst all 3 were fantastic fighters, truly fantastic, none of them seemed as if they were the elite of the elite. Or the fighters that did something exceptional. Instead they seemed like safe choices from a voting panel that are perhaps biased in terms of a pro-American stance, behind showing an over-abundance of fighters of voters from the region. It also seemed to be a very weird class given that all 3 had careers that began and ended in a very similar time period. All began their career between 1980 and 1982, and all retired for good in the late 1990's, though as mentioned Curry really ended his career in 1991 before his late comeback. They also all fought in similar divisions, with all 3 men fighting between Light Welterweight and Middleweight.

Among those on the ballot paper were fighters who had much more distinguished reigns, though weren't from the US or didn't fight much of their career in front of a US audience.

Fighters like:

Mexican puncher

Rafael Marquez

(41-9, 37) who held world titles at Bantamweight and Super Bantamweight, going 9-4 (7) in world title bouts. Marquez would fight from 1998 to 2013, and despite fighting mostly in the US didn't fight in a a glamour division. Instead he made his fights glamourous with wars aplenty, including an infamous 4 fight series with fellow Mexican Israel Vazquez, a series that essentially ended both men's prime. He would hold notable wins over Mark Johnson (twice), Vazquez (twice), Tim Austin, Mauicio Pastrana (twice) and Silence Mabuza (twice). Sadly late career losses to Juan Manuel Lopez, Toshiaki Nishioka, Cristian Mijares and Efrain Esquivias do mark his record up.

Korean punching machine

Sung Kil Moon

(20-2, 15), who only fought professionally between 1987 and 1993 yet compiled a 13-2 (8) in world title fights, scoring wins against Khaokor Galaxy, Nana Konadu (twice), Gilberto Roman, Greg Richardson, Hilario Zapata and Carlos Gabriel Salazar. Moon was one of the many Korean stars of the late 1990's and rose the attention for boxing in Korea, even from those outside of Korea, due to his all action style and ferocity. His losses, to Khaokor Galaxy in 1989 and to Jose Luis Bueno in 1993, were both by decision. During his career he first won the WBA Bantamweight title before taking the WBC Super Flyweight title, making him one of the very few fighters to drop in weight to win multiple weight title titles. Notably only one of Moon's fights was outside of Asia, a 1991 TKO win over Nana Yaw Konadu.

Mexican Technichian

Gilberto Roman

(54-6-1, 35), who went 12-3-1 in world title fights and was a 2-time WBC Super Flyweight champion. His career saw him defeat the likes of Antonio Avelar, Jiro Watanabe, Frank Cedeno, Sugar Baby Rojas (twice),

Kiyoshi Hatanaka

, and Santos Benigno Laciar. Unlike most Roman was very well travelled, winning the title in Japan and defending it in France, Argentina, Thailand and then going on to regain it in the US, before losing his final bout to the previous mentioned Moon. His career ran from 1981 to 1990, before he died in an automobile accident at the age of 28.

Japanese based Russian destroyer

Yuri Arbachakov

(23-1, 16). The fearsome Flyweight was one of the first group of group of Russian and Central European fighters to turn professional, doing so in 1990 when he signed with Kyoei in Japan, who took on a number of other top fighters from the region. His career would end in 1997 but during his 24 fights he would go 10-1 (5) in world title fights, beating the likes of Muangchai Kittikasem (twice), Hugo Rafael Soto and Chatchai Sasakul. His impact is being felt today with his success being part of the rise of the Soviet fighters in the professional ranks, and his reign as the WBC Flyweight champion was also as the Linear champion.

Whilst the fighters I've mentioned are certainly not the only choices one could have selected from the ballot, and aren't necessarily the best choices anyway, they do show there was options to pick outside of the Light Welterweight to Middleweight to Middleweight bracket and the US rationality. I do find it very odd that all 3 men have so many similarities, with weight, era and the US bases for all 3 fighters, and whilst all 3 inductees were very good, none were truly outstanding as professionals.
Powered by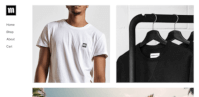 Create your own unique website with customizable templates.