Kasumi Saeki
Much of the recent attention on female boxing has been based on fighters in America, the UK and Ireland, with a special exception for pound-for-pound queen
Cecilia Brækhus
who is finally getting acknowledged for her incredible career. What's been massively over-looked however is the depth in female boxing in the East, specifically in Japan where there are numerous fighters racing through the ranks.
One of the best emerging talents in the country, male or female, is Shinsei gym's fantastic
Kasumi Saeki (3-0, 2), who recently claimed the WBO Asia Pacific Minimumweight title.
Saeki picked up combat sports at the age of 6, beginning as a kick boxer. She would then turn her hand to boxing a few years later, whilst in elementary school. Having been boxing for a few years she would begin to enter amateur championships and had notable success in the unpaid ranks, running up a 35-9 record and taking various tournament wins, including a win at the 2011
World Women's Youth Championships in Antalya and the 2014 Japanese Women's National Championships in Shizuoka.
Having been so an accomplished amateur it seemed that the hopes of Saeki was the Olympics. Sadly though she wouldn't get the chance to compete at Rio 2016 and was instead a fixture on the domestic scene.
---
With her great track record as an amateur it was clear professional promoters would be interested in Saeki, and in early 2018 she signed with the Shinsei Gym in Kobe City. She would turn professional with a lot of fans in the know suspecting she would be fast tracked, something she seemed to suggest she wanted to do, given her amateur pedigree. The intention seemed clear, to race to a world title as quickly as she could. Before world titles however she had to make her mark and show what she could do in the professional ring.

Saeki would make her debut on May 27th and take on Filipino foe Floryvic Montero. Montero was no world beater, but was expected to give a good test to the debutant. Instead Saeki seemed to look like a natural on her professional debut, boxing at a high pace and looking incredibly sharp through the 6 round contest to take a near shut out over Montero. The Filipino never really looked like being stopped, but other than the occasional looping right hand she never really landed anything either.

In her second bout, which came in August, Saeki scored a 6th round TKO win over Thai visitor Kanyarat Yoohanngoh. Sadly no footage of this bout has been made available, but reports from ringside stated the Thai had made life frustrating for Saeki, with a lot of holding and generally using survival tactics. The Thai would be deducted a point for holding before being stopped in the 6th and final round, with Saeki unloading on her foe.

Most recently Saeki took the WBO Asia Pacific Minimumweight title, and did so by stopping Thai fighter

Wassana Kamdee in an awfully one sided contest. On paper the bout was a notable step up for Saeki but she made it look like little more than a sparring session, whilst scarcely breaking a sweat. Within 30 seconds of the bout Saeki scored a knockdown, coming from a quick combination. It was obvious there and then that she was too sharp for the Thai who got up but could never match the smooth boxing and sharp punching of the Japanese fighter. Feeling truly confident Saeki was happy to box Kamdee through the second round, showing off her ring craft before closing the show in round 3. Prior to the finish Saeki had dropped Kamdee with a single right hand then forced the referee to jump in only moments after the bout continued.

The plan seems to be using the WBO Asia Pacific title to help Saeki launch herself into a world title fight. She's proven to be able to make Minimumweight very easily, not coming in much over the Atomweight limit, and we wouldn't be surprised to see her dropping to Atomweight if a world title opportunity came up at 102lbs.

In the ring Saeki looks like a very quick boxer-fighter. She's sharp at range, but happy to stand and trade when she needs to. Given her quickness, with both her feet and hands, she's going to be a nightmare to deal with and her amateur background will really help her with being fast tracked. Given that the Shinsei gym aren't afraid of their fighters being challenged we wouldn't be surprised to see Saeki in a world title fight in the next 12 months, maybe after 1 or 2 defenses of her regional title.

Her competition since turning professional hasn't been the most testing, and although she already has 15 rounds of professional experience, there is perhaps the need to test her over 8 rounds and see her in with a more than capable fighter. A fight against someone like

Momoko Kanda, Chie Higano or Masae Akitaya would probably be perfect before unleashing her on the world class fighters she wants to face.

Interestingly the first and third bouts of Saeki's career are available on boxingraise, though sadly the second isn't. It's a shame that her full career isn't available to see, but the footage out there shows a very special fighter, and someone that Shinsei will be looking to develop into a world champion sooner, rather than later.

​(Image courtesy of boxmob.jp)
Powered by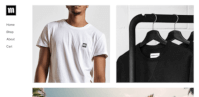 Create your own unique website with customizable templates.