Over the last few weeks we've looked at 30 fighters who we tipped as "ones to watch in 2016", unsurprisingly however we had to miss out on a lot of fighters. Here we are doing a bonus part trying to include an extra 20 fighters who missed out on our original 6 parts! With these 20 extra fighters it brings the total covered up to an amazing 50 fighters!


For those who missed them the previous parts are available below-

Part 1 is here

Part 2 is herePart 3 is here
​Part 4 is herePart 5 is here
Part 6 is here

Firstly WBO Bantamweight champion

Pungluang Sor Singyu

(51-3, 35) [

ผึ้งหลวง ส.สิงห์อยู่]

. The experienced Thai is now a 2-time world champion and begins 2016 with a defense against Jetro Pabustan in February, before facing mandatory challenger Marlon Tapales later in the year. Aged 27 Pungluang is just starting to reach his prime, despite his 54 fight career, we suspect he'll be a man to watch this coming year, despite being best known for suffering a stoppage loss to Tomoki Kameda. If he gets past Pabustan he'll then be looking to face Marlon Tapales later in the year.

The biggest name fighter from Asia actually missed out on being included in our 30 fighters to watch, though of course he too is worth keeping an eye out to see. That is Filipino star

Manny Pacquiao

(57-6-2, 38). The "Pac man" is expected to finish his career this year and currently has a bout scheduled for April 9th, a rubber match with American Timothy Bradley. Sadly it's due to the fact that Pacquiao is 37 and set to retire that we didn't include him in the original 30, but he is always worth watching. If the third Bradley fight does end up being the final bout of Pacquiao's career then it really will be the final time to see him in the ring.

Another notable fighter who was missing from the original 30 was unbeaten 20 year world champion Kosei Tanaka (6-0, 3)

[田中 恒成]

. The WBO Minimumweight champion won, and defended, the title in 2015 but seems almost certain to vacate as he begins to target the Light Flyweight division. Sadly for Tanaka we were less than impressed by his final showing of 2015, a stoppage of Vic Saludar. We hope that that performance was partly due to struggles at the weight though there is the possibility that he may not be as good as we first thought.

Another Minimumweight worth making a note of is the wonderfully named Knockout CP Freshmart (11-0, 6) [น็อคเอาท์ ซีพีเฟรชมาร์ท], the WBA "interim" champion. The former Muay Thai stand out gained attention from his debut, due to his excellent ring name, and in 2014 scored his best win, defeating Carlos Buitrago via close decision. In 2015 we were a little disappointed by Knockout's inactivity, fighting just twice, however he did look excellent against Alexis Diaz and it does seem likely that he will chase a big fight in 2016, with Hekkie Budler's name being among those mentioned by his team. It does seem however that a rematch with Buitrago, in February, will come first.

Many fighters on this list are relatively unknown in the West, and certainly a vast majority haven't appeared on American TV. One of the few exceptions to that is the exciting Light Welterweight Keita Obara (15-1-1, 14) [小原 佳太] who left an impression on US audiences when he faced Walter Castillo this past November. Although Obara was robbed in that bout he left a solid impression and is likely to get a rematch with Castillo in late Spring. Also, given that he's at 140lbs, he will likely be in the conversation for Stateside bouts with other well known names and he also, of course, has a fun style.

We've looked at a number of world champions but of course not everyone holds a world title, despite the many jokes about there being too many titles. One man who doesn't have a title, though is always worth watching, is Japanese action man Katsunari Takayama (30-8-0-1, 12) [高山 勝成]. Takayama lost the IBF Minimumweight title at the very end of 2015 and although retirement is looming he will almost certainly fight at least once more, likely at 108lbs. Given that Takayama always provides action we suggest watching whatever is left of his career, as sadly so many fans have missed out on one of the sports most exciting fighters of the last decade.

Whilst many of the fighters on this list are from traditional boxing countries, such as Japan, Philippines and Thailand, there are a few from non-traditional boxing countries. One such fighter is Qiu Xiao Jun (19-2, 9) [裘晓君], a Chinese hopeful who is very highly ranked by the WBC at 122lbs, one of the divisions which has the potential to be an eye catching weight class next year. Jun is exciting, crude, powerful and always looks for the KO. His style certainly isn't "correct" but he has shown improvement through his career and may well be the most talented fighter currently active in China, and yet is one outside of Bob Arum's little foray into the country. Interestingly it's been confirmed that Jun will fight for the WBA "regular" title at 122lbs in February

We've never been ones to hide the fact that we like action fighters. We can appreciate the sweet science but we are huge fans of the old "Korean style", where fighters fight. With that in mind we quickly fell in love with little Thai prospect Chanachai CP Freshmart (5-0, 2) [ชนะชัย ซีพีเฟรชมาร์ท] who gets in the ring and fights. His style is high octane, exciting and all action and whilst we don't think he'll make a mark on the world scene in 2016 we would certainly advise fans try try and watch him when they can as he is a lot of fun!

Staying with Thailand it's only fair to include over-looked Light Flyweight contender Paipharob Kokietgym (32-0, 25) [ไผ่ผารบ ก่อเกียรติยิม]. The Thai, who has been highly ranked over the last few years, appears to have been over-looked for a world title fight once again however his team will continue to pursue a title fight through 2016. His long unbeaten record does include numerous poor opponents, but he does have notable wins over Rey Megrino and Jesus Silvestre and has the ability to really question the top guys in the division. Sadly 32 year old has been wasting time waiting for a chance and it's fair to say that he's not getting any younger.

One young man who does seem likely to have a title fight in the near future is exciting Filipino Jerwin Anacajas (24-1-1, 16). The 24 year old Super Flyweight is a really exciting Southpaw who combines speed, power, ability and movement. The "Pretty Boy" has generally been over-looked by fans and powerful promoters but he's now expected to get an IBF title fight and could potentially break out as a Filipino star before the year is out. We get excited when we watch Ancajas and suspect others will too given his style.

We'll pretend July was the greatest of months but we have had more than enough notable action over the last 4 weeks!

The month began with action in Thailand as the unbeaten

Knockout CP Freshmart (11-0, 6) retained his WBA interim Minimumweight title with a 4th round TKO of the previously unbeaten Alexis Diaz (16-1, 10)

. Diaz was expected to put up a real fight against the Thai but was made to look second rate as he beaten by the defending champion. Following the win talk began of a contest between Knockout and Hekkie Budler.

On July 4th we turned our attention to Mexico where Filipino slugger

Warlito Parrenas (24-6-1, 21) found himself feeling robbed as he was held to a very debatable draw against David Carmona (19-2-5, 8)

in a bout for the WBO interim Super Flyweight title. It seemed like Parrenas did far more than enough to claim the win here but he failed to convince the judges that he deserved the win. A really unfortunate outcome, but one that still keeps him in the hunt for a potential show down with

Naoya Inoue

later this year.

We saw Japanese youngster

Takuma Inoue (5-0, 1) claim his biggest win to date as he out pointed Mark Anthony Geraldo (31-6-3, 14)

and claimed the OPBF Super Flyweight title. This was Takuma's toughest bout to date but also his most impressive and it appeared he has now filled into a full blown Super Flyweight. For Geraldo it's a second successive loss but at 23 he has plenty of time to rebuild and we'd be shocked not to see him at this level again in the near future

On July 7th we had one of the months most interesting match ups as

Donnie Nietes (36-1-4,21) took on Francisco Rodriguez Jr (17-3-1, 11)

. The bout saw Nietes have some problems, especially early, but take a clear decision over the former unified Minimumweight champion. Nietes looks to be the standout Filipino fighter at the moment but at 33 he really is getting on for a lower fighter and although he looked youthful in the ring some are wondering how long he really has left.

On the same day fans saw WBA Heavyweight champion, well "regular" champion,

Ruslan Chagaev (34-2-1, 21) retain his title with a very easy win again Francesco Pianeta (31-2-1, 17)

. Chagaev dropped Pianeta twice inside a round to retain his title.

July 12th saw talented Korean teenager

Kyoo Hwan Hwang (2-0, 2) claim his first professional title, the South Korean Light Middleweight title, as he scored a 6th round KO against Chan Hee Park (5-6-1)

. Hwang, tipped by some as the future face of Korean boxing, showed some really notable skills but it was very clear that he needs a lot of work before stepping up in class.

We saw a new Japanese Flyweight champion being crowned on July 17th as

Takuya Kogawa

(24-4, 13) clearly out pointed the tough

Hiroki Saito

(9-5, 5). Kogawa, who previously held this title, is now looking at some excellent domestic show downs, including a potential rematch with

Suguru Muranaka

, or alternatively passing up the title to chase world honours. For Saito it seems clear that he will come again, though does need some more seasoning against lower level competition rather than continuing to be matched this hard.

On July 18th we unfortunately saw

Ik Yang

(19-1-0-1, 14) being given a schooling by talented Argentinian

Cesar Rene Cuenca

(48-0-0-2, 2) in a out for the IBF Light Welterweight title. Yang was attempting to become a the second Chinese world champion though came up very short in this bout, which really showed how good Cuenca was.

On the same card we saw

Nonito Donaire

(35-3, 23) destroy the completely out gunned

Anthony Settou

l (20-4, 8). Now it seems likely that Donaire will move towards a WBA title fight with Scott Quigg.

Unfortunately the night ended in disappointment for Filipino fans as

Arthur Villanueva

(27-1, 14) was controversially beaten by

McJoe Arroyo

(17-0, 8). The Filipino seemed to do enough to rack up the rounds but the judges all disagreed, giving Arroyo a very wide technical decision when the bout was stopped in round 10.

The same card also saw the US debut of Korean slugger

Min Wook Kim (13-1, 10), who easily took care of Luis Alberto Pelayo (11-6, 7)

. Kim will hopefully return to the US later this year for a more notable bout.

On July 20th we saw the much touted

Sho Nakazawa

(7-0, 4) take a huge step up in class as he defeated former world title challenger

Silvester Lopez

(25-10-2, 18). Nakazawa was dropped early in the bout but managed to regroup and clearly out boxed Lopez who proved that whilst he isn't the most skilled he is still very dangerous.

On the same day we also saw South Korean hopeful

Ye Joon Kim (12-1-2, 6) retain his IBF regional title as he stopped Yoshihiro Utsumi (12-7-3, 7)

in 7 rounds. Kim, the face of the KBF, is one of Korea's most talented youngster and this performance showed that he does have real promise but really needs to be given more progressive tests.

We saw a new star emerge on July 24th as

Daigo Higa (7-0, 7) went to Thailand and surprisingly picked up a 7th round KO win against Kongfah CP Freshmart (14-1, 8)

. The bout was one of the best of the month and lived up the high expectations that we had for the contest. The hope is now that Higa will be defending his belt in Autumn before possibly being matched with a world class foe next year.

Kazakh fighter

Beibut Shumenov

(16-2, 10) became a 2-weight world champion on July 25th as he claimed the WBA "interim" Cruiserweight title with a clear win over American fighter-come-analyst

BJ Flores

(31-2-1, 20). Flores showed good power early but Shumenov showed a completely revised style that saw him moving more than he had in the past. It was that movement that allowed Shumenov to claim the win with Flores later complaining about the Kazakh not standing still.

The month ended, in terms of major action, with Thai teenager

Stamp Kiatniwat (14-0, 6) claiming the WBA interim Flyweight title with a majority decision win over Gregorio Lebron (13-3, 11)

on July 29th. The win has seen Stamp receive some international attention but domestically he's really boosted his popularity and it seems that the 17 year old is being pushed as the new face of Thai boxing.

We'll be honest the month of June wasn't the most exciting of months to follow Asian boxing but it does seem like July promises a lot, and hopefully will deliver on that promise.

July 2nd-
Knockout CP Freshmart Vs Alexis Diaz

The month kicks off with a WBA interim title fight in Thailand as the home favourite Knockout CP Freshmart (10-0, 5) battles against unbeaten Venezuelan Alexis Diaz (16-0, 10). On paper this might only be an "interim" title fight but it's still a mouth watering match up between highly regarded and unbeaten fighters. The winner becomes the top contender for Hekkie Budler in what would be another very attractive match up.

July 4th-
Warlito Parrenas Vs David Carmona

We get a second "interim" world title bout in a matter of a few days as Filipino slugger Warlito Parrenas (24-6, 21) takes on Mexico's David Carmona (19-2-4, 8) in a contest for the WBO interim Super Flyweight title. On paper it looks like a well matched bout between a vicious puncher and a decent boxer and styles should give us a very good contest. The winner of this one will be the mandatory to the sensation Naoya Inoue, and a sizeable payday in Japan,

July 6th-Takuma Inoue Vs Mark Anthony Geraldo

On July 6th we get the chance to see Japanese super prospect

Takuma Inoue

(4-0, 1) fight in his first title bout as he battles experienced Filipino Mark Anthony Geraldo (31-5-3, 14) in a bout for the OPBF Super Flyweight title. Takuma, the younger brother of the sensational Naoya Inoue, is hoping to claim a world title in his 6th professional bout will need to win here first in what is a genuinely excellent match up.

July 7th-
Yuzo Kiyota Vs Kajornsak Sithsaithong

OPBF Super Middleweight champion Yuzo Kiyota (27-4-1, 25) looks the make the next defense of his title as he takes on Thai challenger Kajornsak Sithsaithong (7-5, 7) in what looks to be a hugely disappointing match up on paper. Although Kiyota isn't a world class fighter, despite some world rankings, he isn't a bad fighter by any means and to fight Kajornsak merely shows how few viable contenders there are in the division. Kajornsak enters the bout on two losses and it'd be amazing for it not to become 3 in a row.

July 11th-
Donnie Nietes Vs Francisco Rodriguez Jr

WBO Light Flyweight champion Donnie Nietes (35-1-4, 21) looks to continue his long reign as he takes on the highly capable, former unified Minimumweight champion, Francisco Rodriguez Jr (17-2-1, 11) in a mouth watering bout. The contest is a mandatory defense for Nietes and looks to be one of his toughest on paper as he goes up against a fantastic young Mexican. It does need noting however that Rodriguez didn't look good in his last 2 bouts, both against Filipino Jomar Fajardo, and he'll need to do much better here than he did in either of those bouts.

Ruslan Chagaev Vs Francesco Pianeta

A rare Heavyweight bout of note sees WBA "regular" champion Ruslan Chagaev (33-2-1, 20), from Uzbekistan, defending his title against German based Italian born fighter Francesco Pianeta (31-1-1, 17). On paper this looks really matched, and in fact on paper it looks like a fantastic match up, in reality however Pianeta hasn't scored a win of note in quite some time whilst Chagaev appears to be less than half the fighter he once was. It should be competitive but we're not holding our breath on this being a fun one.

July 17th-
Takuya Kogawa Vs Hiroki Saito

The vacant Japanese Lightweight title is up for grabs in what looks like like a sure fire FOTY contender. The bout will see former world title challenger Takuya Kogawa (23-4, 13) attempt to reclaim a title he once held as he goes up against the tough and rugged Hiroki Saito (9-4, 5). On paper we confess this one doesn't look great, in reality however we have very high hopes for the action with both men being aggressive, tough and enjoying a tear up. This really is one of the best bouts we've seen made this year and we're jealous of those who are going to be in attendance for it.

Naoko Shibata Vs Esmeralda Moreno

Japan's Naoko Shibata (14-3, 4) goes on the road, travelling to Mexico, to defend her IBF female Light Flyweight title against experienced Mexican Esmeralda Moreno (30-7-1, 10) in a mouth watering match up between two world class fighters. Originally this bout was scheduled for late June though got pushed back just days before Shibata was set to fly over to Mexico. The fight is a brilliant on paper and we really don't think many female bouts will be better than this.

July 18th-
Ik Yang Vs Cesar Rene Cuenca

Chinese boxing is on the up and that's seen again in the next of the Macau cards as Chinese slugger

Ik Yang

(19-0-0-1, 14) takes on tricky Argentinian Cesar Rene Cuenca (47-0-0-2, 2) in a bout for the IBF Light Welterweight title. The title, which was stripped from Lamont Peterson earlier this year, is up for grabs and could see the second Chinese champion being crowned. Strangely a win for Cuenca would see him picking a world title in his 50th fight!

On the same card as Yang Vs Cuenca fans will see an interesting card featuring the likes of Rex Tso (16-0, 9) and Filipino icon Nonito Donaire (34-3, 22), both of whom are against over-matched foes.

Arthur Villanueva Vs McJoe Arroyo


Another all-unbeaten title fight takes place in the US as Filipino fighter Arthur Villanueva (27-0, 14) takes on McJoe Arroyo (16-0, 8) for the vacant IBF Super Flyweight title. This is a really intriguing match up between two talented fighters who are each looking for a break out win, a win that would take them from contender to champion. The title, which was vacated by Zolani Tete earlier this year, is almost certainly going to put the winner in the mix for some big fights and this is really a fantastically matched contest.

July 29th- Stamp Kiatniwat Vs Gregorio Lebron

The final bout of note for us will see unbeaten Thai Stamp Kiatniwat (13-0, 6) take on Dominican puncher Gregorio Lebron (13-2, 11) for the WBA "interim" Flyweight title. The bout will see the 17 year old Stamp attempt to move on to the next level, though it's hard to be sure how good Lebron is given that his competition so far has been poor, in fact Stamp's win over Kwanthai Sithmorseng is far better than anything on Lebron's ledger. This bout, for those interested, will be on Thai channel 3.
Powered by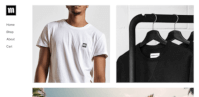 Create your own unique website with customizable templates.