Xiong Zhao Zhong
When people talk about boxing "countries" China is rarely mentioned and that's because through out the history of the sport it's never been a major player. As with the communist countries in the mid late of the 20th century however it appears a sleeping giant is beginning to wake.
Whilst many would refer to 2-time Olympic Gold medal winner Zou Shiming as the leading force in Chinese boxing, others would actually state that that title belongs to
Xiong Zhao Zhong
(or Xiong Chao Zhong) who is by far and away the most accomplished professional boxer in China.
The 33 year Zhong holds an impressive professional record of 26-7-1 (14)
is a fighter, who like Shiming, has secured his place in the record books having become the first ever man from China to hold a world title. He recorded this feat back in November 2012 when
he overcame Mexican Javier Martinez Resendiz for the WBC Minimumweight title
.
Prior to taking the WBC Minimumweight title Zhong had been a bit of anomaly in
China where professional boxing is still scarce. He had made his professional debut in his home city of Kunming in 2006 and had actually drawn with
Yu Ling Feng
on that occasion.
After his debut draw Zhong would run up 11 straight victories (with 8 by T/KO) and claim is first professional title, the WBC Asia Council Continental Light Flyweight title. Interestingly Zhong was the inaugural holder of any WBC Asia Council Continental title.
Unfortunately for Zhong his title reign didn't last very long with him losing his title in his first defense
to Filipino journeyman
Julius Alcos
. Despite the loss it wasn't long until Zhong was being given bigger and better opportunities, in fact just 2 fights after the loss to Alcos he was selected a
s the challenger to Daisuke Naito, then then WBC Flyweight champion
.
---
In what was Zhong's first fight away from China's he gave Naito a stern test dropping the Japanese champion in round 6 though unfortunately he was forced to take a narrow narrow decision loss. Despite the loss however he had proven himself capable and was taken back to Japan just a few months later to face Takuya Kogawa. Again Zhong would suffer a points defeat despite a solid effort.

Zhong's record had gone from 11-0-1 (8) to 12-3-1 (8) in the space of just a year and although had been competitive in all 3 losses they were still blotches on his record and he knew he had to get back to winning ways.

Returning back to China Zhong would reclaim the WBC Asia Council Continental title in his first fight back before adding both the interim WBC Asian Boxing Council Light Flyweight and the IBF Pan Pacific Light Flyweight title to his collection of belts.

Following the loss to Kogawa, Zhong had rebuilt not only winning the titles mentioned above but also claiming 6 victories. Those victories had allowed him rebuild his record though they had admittedly come against weak opponents with only Filipino journeyman

Rodel Tejares

being of any sort of note. Unfortunately just as he was getting his career back on track he would again travel to Japan and

come up short this time against Shin Ono

. The loss to Ono was highly controversial and many felt Ono had only gotten the win due to the fact the bout was in Japan.

The loss to Ono turned out to be no real setback and in Zhong's very next fight he claimed the WBC Silver Light Flyweight title thanks to a decision over Mexican

Osvaldo Razon

. This victory, the best at the time for Zhong, had helped push him up the line towards a world title fight.

Rather than remaining at the 108lbs Light Flyweight division Zhong dropped down to the Minimumweight division and fought Javier Martinez Resendiz for the recently vacated WBC world title. Although Denver Cuello was the #1 ranked contender the WBC paid him step aside money and allowed Zhong the chance to become the first ever Chinese man to become a world champion. Zhong took his chance and out pointed Resendiz. Although he had dropped down in weight Zhong didn't look like a guy who was draining significantly and instead looked like a bull-strong fighter.

Zhong made the first defense of his world title

when he scored an upset win over Denver Cuello

in a hard fought decision in Dubai. Although Zhong had to pick himself up off the canvas in the opening round he managed to recover well and retained his title in solid, albeit unspectacular fashion.

Following the win over Cuello fans saw Zhong return to China where he defeated a limited Thai opponent to make the first defense in his

homeland. U

nfortunately for Zhong his historic reign came to an end in his 3rd world title defense as he was

sensationally upset by unknown Mexican Osvaldo Novoa

who stopped Zhong in 5 rounds. Although a huge under-dog Novoa put on a memorable performance and finished the bout by battering Zhong until the referee called a halt to the contest.

Since the loss to Novoa back in February 2014 we've seen Zhong have an up and down career going 4-2 in recorded bouts, and

losing in a exhibition style bout against Lu Bin

. The most notable of those 4 wins saw him

claiming the OPBF Minimumweight title with a decision win over Crison Omayao

however a loss in an IBF world title eliminator

against Jose Antonio Jimenez has likely sent Zhong into retirement

.

(The video below shows Zhong's title loss to Novoa courtesy of

Martin Hougigo

)
Powered by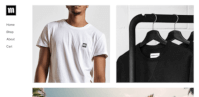 Create your own unique website with customizable templates.