Ik Yang
In the last few years we've seen a notable rise in Chinese boxing lead by the likes of
Xiong Zhao Zhong
and, more recently, Zou Shiming. We won't pretend that China is a boxing force, yet, but the country quickly appears to be developing some talent of note and the likes of Rex Tso and Kuok Kun Ng both appear to be very promising young prospects.
Another of the notable Chinese fighters is the highly exciting
Ik Yang
(19-2-0-1, 14). Yang combines power and excitement with the style that can capture an audience on both sides of the world and is, potentially, the most "TV friendly" of the emerging Chinese fighters. Unlike many of the Chinese fighters however he didn't begin his career in China and he wasn't one of the fighters to emerge in the shadows of Zou Shiming. Instead Yang was a fighter made in Korea rising through the Korean ranks just as the domestic Korean scene was beginning to collapse.
Yang was born in 1985 in Da Lian, China and was born with the lane Yang Lian Hui, though has fought much of his career as either Yang YT or Ik Yang with the latter of those names being the one that he is now known as, and that one that many will have seen him use in his bouts from Macau and Shanghai in recent times.
Yang is, of course, a fighter who has come to the attention of fans in recent times. As mentioned above however he began his career in South Korea way back in 2007. Back then the 22 year old Yang was a nobody. He had not turned professional with a major amateur pedigree and he was not some wrapped up star with a big name and ego. Instead Yang was a fighter, and a man looking to prove himself one way or another.
---
On his debut in June 2007 the fresh faced Yang managed to have the perfect start to his career as he stopped Korean

Sung-Tae Kim

in 3 rounds. Just 3 months later Yang would improve his record with a 6 round decision win over

Sung-Ryong Lee

and his activity continued through the year as he scored a second stoppage of

Sung-Tae Kim

, in November, and then in December scored

an 8 round decision win over Chang-Il Kim

.

Although Yang was still a baby it was clear from the early footage that he was a talented and his win over Chang-Il Kim showed that he was a fighter who knew how to move around the ring and keep a busy jab. It was that busy jab that was so impressive early on from the youngster who looked more composed than many similarly experienced novices. He did however show the defensive flaws that he still has to this day and those flaws which are prevalent with fighters who fight in Korea and depend on toughness just as much as defence to see out any tough moments. Worryingly however Yang showed contempt and a clowning side to his boxing. It was amusing though suggested he was finding things too easy and playing about in the ring against an opponent who was unable to hurt or test him.

Having notched up 4 wins in just 6 months it seemed likely that Yang would rise quickly up the ranks. Instead his career hit a wall in 2008. His first bout of the year went as expected as he over-came

In-Soo Yu

with a 4 round decision. His second bout of the year however was very different as

Yang narrowly over-came Sang-Hyun Shin

, a limited domestic level fighter. Shin managed to use his own movement to make Yang appear slow, flat footed and limited in a very narrow 6 round split decision win for Yang, who again played the clown in the ring at times.

The struggle of Sang-Hyun Shin had made Yang look like a fighter who wasn't going to go places. It was clear he had issues that needed sorting, including his stamina and footwork, and he was going to need a lot of time to sort out his career. What few would have expected however was that Yang would vanish from the boxing world for almost 3 years.

In April 2011 Yang return to the ring and looked a different fighter as he wiped out

Byung-Kook Kim

in just 67 seconds to record his most notable victory up that point. Just 5 months later Yang scored a second successive knockout as he defeated

Fasanhan Benjamad

in 2 rounds in Donggang, China. That was Yang's first bout in China and was an impressive performance on a card that Yang shared alongside future OPBF title winners Dong-Hyuk Kim and

Min-Wook Kim

who both appeared like men with exciting futures in the sport before falling off the radar themselves.

Yang claimed his first professional title in March 2012 when he claimed the Korean Lightweight title with

a 3rd round KO against Jong Won Won who was over powered by Yang

. Although Jong had the experience edge he lacked the power to make Yang respect him, and instead Yang walked him down and battered him into defeat in what was a very notable win for the unbeaten man.

Just weeks after claiming the Korean title we saw Yang return to the ring to make his Macau debut. In that bout we saw

Yang battle against Indonesian fighter Elly Ray

for the WBO China Zone Lightweight title. Although the bout was a Macau show it wasn't one of the Bob Arum shows and it wasn't given the HBO treatment. It did however get coverage in the west and the commentary team were mightily impressed by Yang who stopped Ray in 8 rounds.

Yang would return to the ring 4 months later and score his 5th straight stoppage as he returned to Korea and

took care of Pongsiri Jayuth in just 2 rounds

.

Unfortunately for Yang he saw his stoppage run come to an end in December 2012 when a bout in China with

Mario Flores

for the International Professional Boxing Union world lightweight title ended in a 2nd round No Contest courtesy of a shoulder injury. That set back however was quickly put behind Yang who resurfaced 4 months later as he made his US debut and stopped

Ivan Zavala

in 2 rounds. A second US bout for Yang saw him stopping

Roger Rosa

in just 128 seconds as he continued his impressive rise through the ranks.

Yang was next seen 5 months later as he returned to Macau to feature on one of the Bob Arum promoted shows at the Venetian resort. For many fans this was their first chance to see Yang who seemed to easily out point the tough but outclassed

Hero Tito

of Indonesia. Despite Yang clearly dominating large swathes of the bout one judge, Lisa Giampa, managed to some how score the 6 rounder level resulting in Yang "only" taking a majority decision.

Since the victory over Tito we've seen Yang fighting exclusively on Bob Arum promoted cards where he has continued to entertain, albeit with mixed results.

The first two of those post-Tito wins saw Yang returning to Macau where he destroyed

Geisler AP

inside a round and then dispatched

Rachamongkol Sor Pleonchit

in 3 rounds. Following those Macau wins we saw Yang hit Shanghai where he then added a couple more wins.

The first of those bouts in Shangahi saw

Yang battle Sukkasem Kietyongyuth for the WBO Asia Pacific Lightweight title

. Yang made his power known early as he dropped Sukkasem inside a round before finally stopping him in the 8th with Sukkasem being knocked out by the Chinese fighter. The second of Yang's bouts in Shanghai saw him saw going to 140lbs and

battering Fahsai Sakkreerin en route to a 5th round retirement

of the Thai as Yang claimed the IBF Pan Pacific Super Lightweight title.

Yang made the first defence of his IBF Pan Pacific title recently when

he defeated Thailand's Patomsuk Pathompothong with a 6th round KO

. Sadly for Yang his attempt to build on that and claim the IBF Light Welterweight title came up short as he was easily beaten by crafty Argentinian veteran

Cesar Rene Cuenca

, last July. In his only bout since then the Chinese "Wildman" has suffered a second loss,

being stopped by Australian Leonardo Zappavigna

in what was a really terrible performance from the Chinese fighter and may well be the end of his support and association with Top Rank.

(Image courtesy of Thairec.com)
Powered by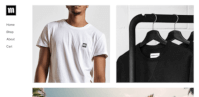 Create your own unique website with customizable templates.