Kai Ishizawa
The Japanese Youth Scene is a really exciting one right now, with a huge number of fighters not only rising through the ranks but also being matched brilliantly, allowing them to quickly develop and make a name for themselves. One of the many rising youngsters making their mark on the Japanese Youth scene is
Kai Ishizawa
(5-0, 5), a Minimumweight who recently won the Japanese Youth Minimumweight title and really showed that even at 5-0 a fighter can look the goods, and get through serious tests.
Ishizawa first made his mark on the Japanese amateur scene, running up a 28-14 record in the unpaid ranks. There's not much details of what he accomplished in the unpaid ranks, but with over 40 fights in the amateur ranks it's clear he learned a fair bit and understood boxing before turning professional in 2017.
When Ishizawa finally turned professional he signed with the MT Gym, the same gym that manages the fast rising
Junto Nakatani
, and has since been matched aggressively, with MT trusting their guy despite being matched hard.
Prior to making his debut Ishizawa took part in a public pro-test bout at the Shinjuku FACE in Tokyo. That test bout saw Ishizawa looking powerful, quick, sharp, physically strong and very exciting. Although there was some flaws with his work, he instantly caught the eye and it was instantly clear from his pro-test bout that he would be really exciting to follow.
---
On debut, in June 2017, Ishishizawa faced off with Thai visitor Phongsaphon Panyakum and he showed the same exciting style that he had showcased in his test bout. He was all about aggression, bringing intense pressure on to the Thai, who was force fed an almost endless stream of heavy, hard, brutal looking shots to both the head and body. To his credit the Thai managed see out the first round, though was given a pretty serious hammering through the first 3 minutes. In round 2 however Ishizawa would land a massive right hand that dropped the visitor hard. Although Phongsaphon got to his feet the bout was waved off, giving Ishizawa a stoppage win on debut.

Sadly for fans wanting to follow Ishizawa's career his second bout, a notable step up against Yoshimitsu Kushibe, wasn't made available to watch. That was despite his pro-test and debut both being on boxingraise. Despite not being made available to watch the bout saw Ishizawa stopping Kushibe in round 2.

Ishizawa's third bout saw him take another quick win over a Thai opponent before he again stepped up in class, and did so in a big way, to take on the then unbeaten Tatsuro Nakashima in April 2018. Nakashima was a huge step up, and had reached the 2017 East Japan Rookie of the Year Final where he fought to a draw with eventual winner Yuga Inoue. Nakashima had some real success early on, using his feet, movement and jabs to try and prevent Ishizawa's pressure from getting too much too early. It was a good game plan from Nakashima but one that was impossible to keep up, and after a few rounds, his feet began to slow and he was dragged into an inside war with Ishizawa, a war that would open up a nasty cut on Nakashima. That cut would, in round 5, force the early conclusion of the bout, as Nakashima began to take heavier and heavier shots.

After beating Nakashima we were supposed to see Ishizawa battle against Daiki Tomita. Sadly that bout was cancelled when Ishizawa suffered a nose injury in training. The cancellation was a huge disappointment, but did lead to Tomita getting an OPBF title shot against

Tsubasa Koura

and didn't keep Ishizawa away from the ring for long, with his return coming in November 2018.

On his return Ishizawa faced off with 2017 All Japan Rookie of the Year Yuga Inoue in a bout for the vacant Japanese Youth Minimumweight title. The contest has high expectations from fans and yet over-delivered as both men put it all on the line. Inoue looked class, and began to win on both the inside and the outside, but in the end Ishizawa's power, pressure and physicality broke down Inoue, who was cut in round 5 and then stopped in the early moments of round 6, after being put down hard.

At the moment it's clear that Ishizawa has a lot of work to do, especially on his technical skills and his stamina, but in his early 20's he has a lot of time to develop those skills and he looks like he has the power, strength and mentality to go a very long way. There is a lot to like about the youngster, and he, and his team, will be fully aware of what he needs to work on. We expect to see him work on his flaws through 2019 before advancing on to bigger and better titles in 2020.

(Image courtesy of MT Gym)
Powered by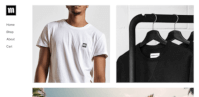 Create your own unique website with customizable templates.