Hideki Todaka
When we think of multi-weight Japanese world champions we tend to overlook a number of them. We all know about Hiroki Ioka, Koki Kameda,
Naoya Inoue
, Hozumi Hasegawa,
Kazuto Ioka
, and
Kosei Tanaka
but there are a number that we don't mention. One of those is former is
Hideki Todaka
(21-4-1, 10) who held the WBA Super Flyweight and the WBA "interim" Bantamweight title, before the WBA handed those out like candy.
Todaka isn't remembered too well, even by modern fans, despite fighting in the 1990's and early 2000's. Despite that "Samurai" was a very talented fighter and someone worthy of knowing more about.
As a youngster Todaka was lacking in discipline and would often get into trouble, with streets and generally poor behaviour. He would sign up with the Miyazaki World gym whilst still in his teens and earn a professional license, but had to wait years for his debut due to a back injury that prevented him from getting into the ring.
---
On June 5th 1994, at the age of 21, Todaka would make his long awaited debut and stop fellow debutant Ichitaro Takada in the 2nd round. That would begin a 3 fight winning run for the youngster, who would notch up a couple of wins in July. His third win came on the under-card of the WBC Bantamweight title fight between Yasuei Yakushiji and Jung-Il Byun, in what was their second bout. His performance on that card caught the eye of legendary trainer Miyagi "Mack" Kurihara, who told the youngster that he could win a world title.

Sadly for Todaka the high praise from Kurihara didn't seem to do him any immediate help and Todaya would lose 2 of his next 3 bouts as his career began to struggle. He quickly got his career back on track, starting in May 1995 when he scored a 6 round win over Shigeharu Akitsuki. That was followed by a win over Shozo Yoda and Kenji Taniguchi as Todaka began to climb up the Japanese rankings.

In the summer of 1996 the then 23 year old Todaka, boasting a record of 7-2 (5), got his first title bout. He would be up against Kenzo Ando, then 13-3 (3), in a bout for the vacant Japanese Light Flyweight title. The title had been vacated by Takashi Shiohama, who would later go on to win the OPBF title and then challenge for a WBA world title. Todaka would get the better of the action to take the decision and the title.

​Just 3 months after winning the belt Todaka would defend the belt against Ryuji Muramatsu, with another decision win. Sadly his reign would end in November 1996, after just the 1 defense, as he suffered a hand injured preventing him from fighting in a mandatory defense.

When the hand injury had healed Todaka would return to the ring to take on tough journeyman Jerry Pahayahay, a former world title challenger who is best known for twice beating Pongsaklek Wonjongkam. The tough Filipino would take Todaka 10 rounds, with the bout coming at Minimumweight as Todaka looked at testing the water in a new weight class.

Knowing that the Miyazaki World Gym wouldn't be able to secure him a world title fight Todaka transferred to the Green Gym. At the time the gym was promoting the then WBA Super Flyweight champion

Satoshi Iida

. Todaka's would appear on a number of cards headlined by Iida, who would defend the WBA title in the headline bouts. It was on these shows that Todaka really began to find himself and scored a big win in late 1998 against former world title challenger Young Soon Jang. That win over Jang came on the same show as Satoshi Iida's loss to Jesus Rojas, with Rojas becoming the new world champion.

Just 3 months after Todaka saw his stable mate los to Rojas he would get a chance to avenge the loss, taking on Rojas in what was the Venezuelan's first defense. That bout ended in the 4th round, with a technical decision. Todaka pressed the action early on, but a clash of heads left Rojas cut and forced the disappointing ending to the bout. A rematch, just 4 months later, saw Todaka take the win over Rojas in what was a very hotly contested bout. Todaka would make a great start, and drop Rojas at the very end off the second round, before the champion showed his class and took over the middle rounds. The fight was all to play for going into the latter stages, with Todaka doing just enough to get over the line and take the decision, avenging Iida's loss to Rojas.

Todaka's reign as the WBA Super Flyweight champion would sadly last less than a year. He would successfully defend the title against the previously unbeaten Akohiko Nago, just over 3 months after winning the belt. He would then made his second defense by stopping Yokthai Sithoar, the man Iida actually took the belt from, in 11 rounds. The bout with Sithoar had been a really fun fight, with a lot of exciting exchanges. The early rounds were mostly won by the Thai, before the Sithoar was dropped in weird fashion at the very end of round 8. That seemed to take the wind out of his sails. Sithoar would attempt to fight back in rounds 9 and 10, with Todaka getting the better of it before the Japanese fighter landed some big head shots early in the 11th round to force the stoppage.

Todaka's reign would come to an end in October 2000 when he took on Leo Gamez and lost in another exciting war that saw Todaka being dropped in round 7 and taking the 10 count. It was later discovered that Todaka has been suffering from Ophthalmoplegia before the fight, and would suffer a fractured jaw in the fight. That jaw injury would keep Todaka out of the ring for well over a year.

On his return to action in 2002 Todaka would move up in weight, beginning to campaign as a Bantamweight, and score 3 wins over Thai opponents, the most notable of which was Loedsiam Sithsoei who would end his career after losing to Hisashi Amagasa in 2008. This wins lead to a rematch with Leo Gamez in 2003, for the WBA "interim" Bantamweight title. This time Todaka would come out on top, beating his nemesis with a narrow decision to become the fifth Japanese fighter to be recognised by the JBC as a 2-weight world champion.

Sadly for Todaka he would lose in his first defense of the interim title, losing a split decision to Julio Zarate in March 2004. Zarate out boxed Todaka from range and the Japanese fighter, who has suffering from numerous minor injuries, wasn't able to force his fight on the skilled Mexican. It was those injuries that resulted in him hanging up the gloves after this loss, with a record of 21-4-1 (10).

Best known as an aggressive and exciting fighter Todaka was a strong and powerful fighter, who didn't have a huge punch, but did have an insane stamina, a huge will to win and a really fun style.

Following his retirement he would set up the Hideki Todaka Boxing Gym and would promote shows under the Greatest Boxing banner in Tokyo.

For a man who was in trouble a lot as a youngster, Todaka's career was something worthy of note and his style was really something to be hold. He wasn't technically gifted or a big puncher, but he was a very successful fighter who deserves to be remembered much more fondly than he is.

(Image courtesy of the Hideki Todaki Boxing Gym)
Powered by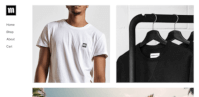 Create your own unique website with customizable templates.