The Japanese scene today is very much one focused on young fighters and prospects, with many of the old guard having retired. The are however some of the old guard continuing their careers, two of whom are set to face off on October 12th in a Japanese Light Flyweight title eliminator, with the winner to get a shot at the title next year.

The fighters in question are 38 year old

Kenichi Horikawa

(37-15-1, 11) and 35 year old

Koji Itagaki

(18-12-3, 7). Between them they are 73 years old with a combined record of 55-27-4 (18) and 566 career rounds, and both know that this really could be their last notable bout if they lose. If they win however they open up the door to another big fight in the first half of 2019. Not only are they experienced but they know each other, having had a great battle against each other in early 2017.

Of the two men Horikawa is the older, more experienced man and the one who has hit the higher highs. He is a former Japanese Light Flyweight champion, having won the title in September 2015 when he beat Shin Ono, and actually beat Itagaki in February 2017 to claim the WBO Asia Pacific title. As well those wins he has mixed against great competition, losing to the likes of

Akira Yaegashi

, Florante Condes, Edgar Sosa,

Kenshiro

, Noknoi Sitthiprasert and

Tetsuya Hisada

, who he is 2-1 against.

In the ring Horikawa is a rough around the edge fighter who can box but often elects to fight, biting down on the gum shield and going toe-to-toe. This can make his bouts exciting, but they can also become sloppy and messy, and his third bout with Hisada became a bit of a bloody mess after several hard head clashes.

Itagaki's record looks dire, he has won just over 50% of his bouts and at 35 is getting no better. The reality however is that he too has been matched hard. He would fight to a draw with future world champions Yu Kimura and Tatsuya Fukuhara and suffer losses to

Suguru Muranaka

, Warlito Parrenas, Rey Loreto, Horikawa and the aforementioned Hisada, in a Japanese title fight earlier this year. It's worth noting that he has also scored some notable wins, including a stoppage over a then debuting Rangsan Chayanram, aka Palangpol CP Freshmart, and wins over Benezer Alolod and Koki Ono.

Like Horikawa we tend to see Itagaki getting dragged into brawls. He's a better boxer than Horikawa, has good foot work and speed, even at his age, and uses a busy jab whilst on the move. He showed against Hisada that even in his mid-30's he's a bundle of energy. However he can be made to stand his ground and fight fire with fire. It makes for great action but his lack of power is an issue when that happens.

When these two get in the ring on Thursday we suspect we'll see an energetic display from Itagaki, who will use his movement and try to avoid getting involved up close with Horikawa. Eventually however the fresh feet of Itagaki will slow and allow Horikawa his inside fight. When that happens the crowd will be given some thrilling action. The real question however is how long can Itagaki bounce around the ring. If he can do it for more than 4 rounds he should take the decision, but if Horikawa can cause a fire fight early on then he has a real chance of doing enough to take decision.

We suspect Itagaki should be able to take the decision, and avenge his previous defeat to Horikawa, but he will have to work incredibly hard for it.

*Please note this super early preview is due to the fact that the October 12th card has a staggering 6 different Japanese title eliminators so we are posting them a little earlier than usual.
Powered by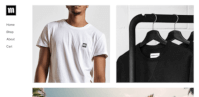 Create your own unique website with customizable templates.