Shohei Omori
When it comes to projecting a fighters success we often considering their amateur background, or their "pedigree" if you prefer. One man who should not be judged on his pedigree is
Shohei Omori
(16-1, 11) [
大森 将平]
who may not have been a great fighter in the unpaid but already looks like a nailed on future world champion, in fact Omori looks like one of the most promising fighter in, or around, the Bantamweight division, despite having suffered a recent defeat.
The reason we begin this by mentioning amateur pedigree is that Omori was a poor amateur. According to his promoter, WOZ boxing, Omori went a paltry 11-8 in the unpaid ranks. His style however was more suited to the professional game and rather than try and turn his amateur record around he instead chose to go pro aged just 18.
Omori's professional debut came just weeks after his 18th birthday when he scored a 2nd round KO against
Shuhei Hasegawa
. The bout didn't tell us much about the debuting fighter though was a perfect way to begin his professional career considering his relative struggle as an amateur.
Although the win over Hasegawa told us nothing about Omori his second win was actually quite impressive and saw him out point
Tomoya Nawatedan
i, now better known as Cyborg Nawatedani. At the time Nawatedani was unbeaten himself, entering the bout 1-0-1, and has since climbed into the Japanese rankings himself. Omori's success quickly grew and following the win over Nawatedani we saw Omori score successive wins over previously unbeaten fighters in the form of
Ryotaro Kawabata
(then 3-0) and
Takahiko Nakajima
(then 1-0-1).
---
Despite having only been a professional for 14 months it was already clear that Omori wasn't afraid of fighting unbeaten opposition nor was he afraid of being tested. The desire to be tested saw Omori competing in the 2012 Rookie of the Year and he not only competed but he impressed as he won the crown at Bantamweight, shutting out

Yusuke Tachikawa

in the All Japan final.

Winning the Rookie of the Year is often a pivotal moment for young Japanese fighters who get some extra attention and some extra pressure put on their shoulders. That pressure is magnified when the winner is an unbeaten fighter who is showing genuine promise. The pressure may have been notable but Omori took it in his stride and just 3 months months later he stopped

Ryoto Yoshihara

in a contest that acted as a chief support bout to a Japanese Bantamweight title clash between Kohei Oba and Jerope Mercado. Although Omori was clearly talented we doubt even he would have suspected that 2 years later he would be the man on the verge a title fight of his own.

The Rookie of the Year win showed that Omori was a genuine prospect though his bouts in 2013 showed he was more than just a typical prospect. His second bout of the year saw him wipe the floor with

Kiron Omura

in just 92 seconds whilst Filipino ranked fighter

Albert Alcoy

lasted only slightly longer, with Omori taking 131 seconds to dispose of him.

In the space of a year Omori had gone from talented youngster winning the Rookie of the Year to a power puncher disposing of foes in double quick fashion. Heading in to 2014 however he was still an unknown to those outside of Asia.

In May of 2014 Omori changed that with one of the break out performances of the year. Fighting for the 12th time as professional Omori battled against world ranked Mexican

Christian Esquivel

(WBC #9 at the time) and put on a

masterclass of boxing before stopping Esquivel in 4 rounds

. At the time the Mexican wasn't just world ranked but was a former contender who went

significantly longer with both with Shinsuke Yamanaka, in a WBC world title fight

, and Malcolm Tunacao, in a world title eliminator, in previous visits to Japan. Omori's win was rightfully compared to those other losses of Esquivels's and the youngster came out with a glowing comparison with one Japanese website describing him as the "Demon of Left", in comparison to "God of Left"

Shinsuke Yamanaka

, a huge compliment for the youngster.

To end 2014 Omori took

a 3rd round TKO against Bunta Mitaka

. Like Omori we had seen Mitaka win the Rookie of the year, with Mitaka actually winning the 2013 All Japan title at Super Bantamweight, that however didn't stop him being completely out classed by the strong looking Omori.

Having really impressed in 2014 Omori came of age in a big win in 2015 when he destroyed the usually durable

Kentaro Masuda

in 3 rounds to claim the Japanese title. The performance was a breath taking one that showed just how destructive the youngster was. Inside the first round Masuda was down twice and had the bell been 20 seconds later Omori would have taken a spectacular opening round TKO. Although it took until round 3 for Omori to finish the job it was clear that he was in a league that Masuda could only dream of being in. More worryingly it was clear that Omori was still getting better and still developing his power, which looks like it's becoming very potent. He then went on to defend the title once,

stopping former world title challenger Hirofumi Mukai in 6 rounds

.

Omori's winning run came to an end last year

when he took on Filipino fighter Marlon Tapales

who shocked Omori by dropping him 3 times in the opening round before forcing a finish in round 2. The loss was a major set back for Omori but should serve as a wake up call to the youngster who began to get very gung ho in recent bouts, ignoring his skills and size to instead have a fight. He was caught clean by counter shots and punished for those mistakes, which will hopefully be eradicated going forward. Whilst this loss was bad at the time Tapales has since gone on to win a world title!

In his only fight since that loss the Kyoto fighter has returned to winning ways with a 4th round TKO win against

Espinos Sabu

and now looks to take a step towards a potential world title fight as he takes on Mexican

Edgar Jimenez

later in August, with Jimenez holding a high ranking with the WBC.

Aged just 23 Omori has a really bright future ahead of him, and time to rebuild, and at 5'8" he has the size to go up several divisions as he matures. We suspect that he'll continue to develop his power as he ages, afterall he is still a boy, and with his speed, natural southpaw stance and clever boxing brain the future is incredibly bright for Omori. He has developed amazingly well already and the future is incredibly bright for a man now expected to fight for OPBF titles and world titles. If he continues improving as he has done over the last few years then it's hard not to see him becoming a world champion down the line and following in the long line of great Japanese Bantamweights suck as Yamanaka, Hozumi Hasegawa,

Joichiro Tatsuyoshi

and the legendary Fighting Harada.

(Image courtesy of

http://www.wozboxing.com

)
Powered by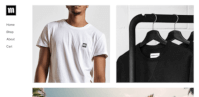 Create your own unique website with customizable templates.