The good Japanese fights through 2018 really haven't stopped coming, the main issue perhaps is less about the consistency of great fights but where they were shown. During August and September we had a huge number of great fights, sadly some of those are tucked away behind a paywall on boxingraise.com. They include the all action Middleweight bout between Yasayuki Akiyama and Shinobu Charlie Hosokawa and the third meeting between Saemi Hanagata and Yuki Kuroki.

Even with those bouts "out of sight", so to speak, there was still 5 other great bouts during those two months that were televised.

If you missed part 1 than can be read here

The best Japanese Fights of 2018 (Part 1)

Part 2 can be read here ​

The best Japanese Fights of 2018 (Part 2)


And part 3 can be read here

The best Japanese Fights of 2018 (Part 3)

August 17th - Korakuen Hall
Satoshi Shimizu (6-0, 6) vs Shingo Kawamura (16-3-1, 8)

On paper the OPBF Featherweight title bout between defending champion Satoshi Shimizu and domestic challenger Shingo Kawamura looked like a mismatch. It was hard to imagine the 2012 Olympic bronze medal winner and current OPBF champion losing to a fighter like Kawamura. Someone obviously hadn't told Kawamura he was there to lose, and instead he set off like the confident, cocksure fighter who had been the betting favourite. With Kawamura pressing the fight and Shimizu forced to respond we got something truly hellacious! It's just a little bit unfortunately that is shared a card with an even better bout.

August 17th - Korakuen Hall
Akira Yaegashi (26-6, 14) vs Hirofumi Mukai (16-5-3, 6)

As mentioned Shimizu Vs Kawamura was good, it was however over-shadowed by the insane war between Akira Yaegashi and Hirofumi Mukai, a fight that may well be the best Japanese fight of the year, and one that had everything. Both Yaegadhi and Mukai have seen better days, both are beyond their best and both have shown clear signs of sliding. Despite the wear and tear both are warriors and that was seen when they got in the ring together and featured in a truly amazing back forth brawl that saw both men rely on their heart, just as much as their skills. This had one of the best rounds of the year, worldwide, as well as being one of the true standout Japanese fights of 2018.

September 1st - Korakuen Hall
Yuta Saito (10-9-3, 7) vs Eita Kikuchi (21-5-4, 8)
We had to wait most of the year to finally see a Japanese Bantamweight title bout, after a number of bouts fell through this year, but when we finally did see the title being fought for we got a really fun bout to crown a new champion. On paper the match up between Yuta Saito and Eita Kikuchi didn't promise a lot, but it really did over deliver in what was a short but thrilling war, as both men seemed to put it all on the line, knowing this could be their final shot at a title. It wasn't just the desire of the two fighters that shone, but their styles also jelled amazingly well and made for something action packed.

September 11th - Korakuen Hall
Takuma Inoue (11-0, 3) Vs Mark John Yap (29-12, 14)

In mid-September we saw a WBC world title eliminator at Bantamweight, when the unbeaten Takuma Inoue faced off with OPBF Bantamweight champion Mark John Yap. On paper this promised a lot, with both men knowing that a win would secure them a world title fight, and although it wasn't a FOTY contender it was a very good contest and a very well fought one between two talented fighters each desperate for a shot at a world title. This wasn't explosive but did nicely combine skills, styles and wills to win, in a very competitive contest. Sadly though, for both men, it did show they were some way below the divisional elite and they will have to improve before making that final step up.

September 24th - Takeda Teva Ocean Arena
Sho Kimura (17-1-2, 10) Vs Kosei Tanaka (11-0, 7)

When we did The best Japanese Fights of 2018 (Part 1) we were inspired to due to the brilliance of WBO Flyweight title bout between Sho Kimura and Kosei Tanaka, a bout that we still consider the leading FOTY candidate, not just for Asia but for the world this year. We had high expectations for the bout, and it over-delivered, massively. Both fighters came to win, Kimura came looking for his third defense whilst Tanaka came chasing his third world title, the styles gels, the mentality of both fighters worked perfectly, and the bout ended up being something extra special. The sort of bout that every fight fan should watch, and if you've already seen it it's worth watching again!

One of the highlights of the boxing year is the series of shows we get at the end of the year,often featuring a number of big names from the Japanese boxing world with some massive fights. It now seems like the Watanabe Gym are starting to piece together their end of year card, which will be expected to take place on December 31st on TBS. That will be part of "Kyokugen", a huge event on TBS, which is not just boxing, but a special broadcast that combines various sporting activities.

In recent years the boxing part of Kyokugen has featured a number of world title fights. These have included shows like the 2014 extravaganza that included Hisashi Amagasa challenging Guillermo Rigondeaux, the 2015 card that saw

Kazuto Ioka

have his rematch with Juan Carlos Reveco and the fantastic 2017 clash between Ryoichi Taguchi and Milan Melindo.

Given how big the previous shows have been and how they have gotten progressively bigger and more significant we're expecting the 2018 card to be something massive.

We already seem to know one of the bouts on the card, a WBA Light Flyweight "super" title bout between reigning champion

Hekkie Budler

(32-3, 10) and former IBF Minimumweight champion

Hiroto Kyoguchi

(10-0, 7) [京口 紘人]. This bout has been on the cards for a while and looks to have been agreed in principle, with the only caveat being that Kyoguchi successfully defeats Tibo Monabesa on September 25th.

The bout between Budler and Kyoguchi will give Kyoguchi a chance to avenge Budler's win over his Watanabe stablemate

Ryoichi Taguchi

(27-3-2, 12) [田口良一], more about him later, and will reward Budler well after he gave up the IBF title, rather than fulfil their mandatory obligations to face the feared Felix Alvarado. The bout would be a tough first defense for Budler and it would give Kyoguchi a chance to become a 2-weight champion.

A second bout has been mooted with Thai sources reporting WBC Minimumweight champion

Wanheng Menayothin

(51-0, 18) [วันเฮง ไก่ย่างห้าดาวยิม] is in talks to face Japanese Minimumweight champion

Shin Ono

(23-9-3, 6) [小野 心] on the card. The bout would be huge for Wanheng, as it would see him risking his unbeaten record and fight for the first time outside of Thailand, and it would give Ono a third shot a world title. Wanheng's team had reportedly been in talks for this bout before he beat Pedro Taduran and it does look like something they have actively wanted.

Last time out Ono suffered a pretty nasty cut in his win over Riku Kano. That cut should however be heeled with more than enough time for him to go through a training camp and prepare for Wanheng, in what would be his third world title fight. Ono has come up short against

Katsunari Takayama

and Knockout CP Freshmart, and will know that at the age of 35 this will be his final shot whilst Wanheng will see this as a chance to make his mark outside of Thailand.

---

The third bout could well be the most interesting on paper. It's almost a given that Watanabe will want to feature the aforementioned Ryoichi Taguchi, who has announced his intention to move up in weight. There isn't a Flyweight champion that Taguchi wouldn't make for a great opponent against, but there's possibly a match up that makes more sense than any other. That would be a bout between Taguchi and the winner of the upcoming WBO world title fight between

Sho Kimura

(17-1-2, 10) [木村翔] and

Kosei Tanaka

(11-0, 7) [田中恒成].

Tanaka has fought his entire career on TBS affiliate CBC, and has been featured on TBS in recent years as part of their December 31st show, except for last year when he was injured. When he and Taguchi were both fighting at Light Flyweight the two had been continually linked to a fighter, but injuries and mandatories stood in the way. Now however there wouldn't be any issue.

Of course Tanaka beating Kimura isn't a given, and it's worth noting that Kimura also had a working relationship with TBS, with the Aoki man having made his first defense on the channel last year, on the New Year's Eve card, against Toshiyuki Igarashi. His style against Taguchi's would be really interesting and something that would certainly appeal to fans, though maybe not quite as much as Taguchi Vs Tanaka fight.

There's actually one other option that Taguchi may have and that's WBC champion

Cristofer Rosales

(28-3, 19), who won his title in Japan earlier this year against

Daigo Higa

. Although not as attractive on paper as the two Japanese fighters Rosales has inked some sort of deal with Teiken promotions, and they may well feel that having Rosales face off with Taguchi would be an excellent way to end the year, and get Rosales his second defense. It would be an excellent match up, it would allow Rosales build on the big win over Higa and give Taguchi a chance to face one of the best fighters in the division.

Interestingly the Taguchi Vs Rosales option would, in theory, allowed for a split site show with 4 title bouts, if Tanaka beat Kimura and wanted to defend his belt live on CBC, in Nagaoya, with a potential showdown between those winners. Though we suspect TBS would pusher harder for the Kimura/Tanaka winner to defend against Taguchi instead.

(Images courtesy of SiamSports and Sho Kimura)

---

The Japanese boxing scene has seen more than it's share of wunderkinds over the last few years with the likes of 3-division world champion

Kazuto Ioka

, or 2-weight world champion

Naoya Inoue

. Thankfully though it seems like they aren't done, in fact they aren't even close to being done.

The next youngster hoping to graduate from "young prospect" to "world champion" is 19 year old

Kosei Tanaka

(4-0, 2), who will be hoping to claim the WBO Minimumweight title on May 30th when he takes on Mexican foe

Julian Yedras

(24-1, 13). Tanaka is hoping to claim a title just a few days before his 20th birthday but those who have seen the youngster all agree that he's a fighter well beyond his years and with natural ability that many other fighters could only dream of having.

For those who haven't seen Tanaka in action you've been missing out so far, though thankfully there is still time to catch up on the youngster before his bout with Yedras, which is a little more than a fortnight away.

The Debut
On November 10th 2013 we saw the beginning of Tanaka's professional journey as he took on Indonesian visitor Oscar Raknafa. Coming in to the bout Raknafa was ranked #6 by the WBO at Minimumweight and although he was limited he didn't travel to lose. In fact he made it very clear that he had traveled to Nagoya to win. Just over a minute in to the fight however Rakanafa was on his backside due to the skill, power and speed of Tanaka who let loose with a sensational combination.

In fairness Raknafa wasn't particularly hurt, despite being dropped, but it was the perfect start for the Japanese youngster who settled quickly and went on to show case his ability by boxing, fighting and brawling. It wasn't punch perfect by any means but it was a perfect introduction to professional boxing for the touted youngster who didn't want a gimme to begin his career.

Unlike many fights Tanaka wanted to be tested when he began his career and wanted to know if he was as good as he, and his team, thought he was. There was little point in facing someone who try to win. As a result Tanaka proved he could cope under pressure and proved that he wasn't afraid of getting hit if necessary. It as almost a perfect debut.

The Second Step
It took 4 months until we saw Tanaka return to the ring on March 16th 2014 as he battled Filipino foe Ronelle Ferreras in an 8 round contest. Coming in to the bout Ferreras was ranked in the top by the WBA and, like Raknafa, came to win. Ferreras was risking his world ranking and was hoping to take the scalp of a very highly touted Japanese youngster.

Instead of Ferreras making life difficult Tanaka seemed to take control early with his movement, sharp punching, and brilliant timing. Ferreras's pressure was neutralised and the Filipino was often made to pay for coming forward. When Tanaka needed to defend himself he did so though it often seemed that his ring generalship was too good for Ferreras to ever really trap him.

At times Tanaka seemed to switch off the offense a bit too quickly and allow Ferreras to recover though it often seemed like Tanaka was happy using the bout to learn things. Notably he learned he could do 8 rounds at a solid, though not spectacular, tempo and have a lot left in the tank. He also seemed to know that he could make the fans out out of his hands when he upped the tempo and more importantly he got in rounds against a southpaw, very early in his career.

The Show of Power

Having gone the distance in his first couple of bouts there were questions as to whether or not Tanaka had the power he'd need to reach the top. We saw those questions being answered on July 20th 2014 when he took on Filipino foe

Crison Omayao

and blitzed the poor visitor inside 2 minutes.

Again we saw Tanaka up against an opponent who was stepping in to the ring with the intention of scoring a win. Unfortunately for Omayao his defenses let him down early on and Tanaka seized the opportunity to land a rocket right hand that dropped Omayao flat on to his back. From then on Tanaka was smelling blood and on moments later Omayaoa was down again.

The young Japanese fighter had set out to make a statement and did so whilst proving he could hit, and hit hard. He also took his opportunity after the fight to set out his next target, announcing that he wanted to fight for the OPBF Minimumweight title in his 4th professional bout. No Japanese fighter had ever won the Oriental title so quickly but it wasn't to stop Tanaka from wanting to go for it. What made the announcement even more notable was that he essentially called out the then world ranked

Ryuji Hara

, who was ranked by all 4 major organisations.

The Showdown with Hara
Having called for a fight with Ryuji Hara following the win over Omayao, Tanaka got his wish and got a fight with Hara on October 30th 2014. Hara entered the bout very highly ranked by all 4 world title bodies, he too was unbeaten and appeared to have an incredibly bright future ahead him.

The bout was spectacular and again saw a fighter facing Tanaka with the intention of beating him. For the first time however Tanaka was up against someone who not only believed he could win but also had world class ability, and was just as quick as Tanaka. It was also Tanaka's first 12 round bout and he had never previously gone more than 8 rounds.

For 7 rounds this was an incredibly high skilled back-and-forth battle between two truly exceptional young fighters. At times it looked like Hara's experience was going to be too much. In the end however Tanaka found a new gear and let loose eventually stopping a tiring looking Hara in the later stages of the bout.

As with the previous bouts this one saw us learning something new about Tanaka. Notably he kept his power and speed late in the the bout and could comfortably do 10 rounds at a hot pace. He could almost certainly have done 12 if needed. He also proved that he could take a really solid shot.

The next chapter?

The next step for Tanaka is, as we know, his bout with Yedras on May 30th. On paper it's a step up from the Hara bout and is a "World" title bout though in reality it looks to be a bout on the same level as the win over Hara, if not a slight step backwards.

If, as we suspect, Tanaka defeats Yedras then the next step is the interesting one. Does he sit on his title and trying to develop with the belt around his waist, like we see many quick risers do in the west or does he instead try to prove he is something special and go after things like unification bouts and fellow top fighters. We know there is talk of a unification bout with IBF champion

Katsunari Takayama

later in the year and a possible showdown with Hekkie Budler may be on the cards if Tanaka does indeed face, and beat Takayama.
Powered by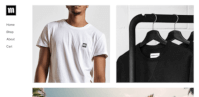 Create your own unique website with customizable templates.