There's long been a reputation of Japanese fighters not being good travellers. The reality is often that they prepare badly for their bouts on the road. Instead of giving themselves time to acclimatise they often travel the week or so before the fight and never really give themselves time to get read to fight a world class opponent.

One man who seemed fully aware that he needed to give himself time to prepare Stateside was

Masayuki Ito

(24-1-1, 12) [伊藤 雅雪], who put on a career defining performance to take the unbeaten record of Puerto Rican

Christopher Diaz

(23-1, 15) and become the new WBO Super Featherweight world champion.

The fight started at an amazing pace with both men looking to get their jabs going. It wasn't long until Ito found the range for his right hand and managed to work sharp uppercuts on the inside, proving he could get out on top on both the inside and outside. It was competitive but Ito did seem to be the man landing the cleaner, harder shots. Ito's confidence grew in the second round as he outlanded Diaz and landed the better more painful shots to both head and body. Diaz was becoming more and more wild looking to land something to establish himself but he was really struggling.

The Puerto Rican managed to up the pace in round 3, the first round that could really have gone his way. He upped the tempo and managed to find the range and timing for his left hook. It was a close round but one that certainly went to Diaz. It was however just a short respite for the Puerto Rican fighter who was dropped from a big combination of headshots in round 4, and Ito's accuracy showed as he hammered the face of Diaz, swelling his eye noticable. Diaz, to his credit, fought back and even seemed to hurt Ito, but the Japanese fighter landed some big body shots late on to slow the Puerto Rican's fight back.

Amazingly Diaz had a fantastic bounce back round in the fifth as he seemed to step his foot on the gas again and give Ito some problems. Ito was holding his own for the most part but it did seem like a round that Diaz won, though it was competitive and perhaps felt more like a Diaz round based on how much better he did in the round than he had in the previous one. Sadly though the fight back was a bit of a short lived one with Ito essentially sweeping the middle rounds by out working, out landing and out powering Diaz, who had his moments but always seemed to take shots back with interest.

It wasn't until round 9 that someone could make a case for Diaz to take another round, but he did start a nice little surge and seemed to do enough in round 10 to deserve that too, with Ito starting to slow, and perhaps show signs of tiredness. Not only did Ito seemed slower and less active in round 10 but Diaz began to get his shots off and landed several notable shots, with a right hand looking like it had hurt Ito.

Given the tempo of the fight it wouldn't have been a surprise to see Ito feeling the pace of the action but instead he he seemed to come out for round 11 with more energy, boxing on the move and using his jab early before sneaking inside and working up close. The shots from Ito were worsening the damage on Diaz's face with his left eye essentially swollen shut, and bleeding. Itos was unloading combinations and despite being tagged hard by a left hook it was the Japanese fighter who was controlling the round, one of the clearest of the fight. Diaz, several times, showed how much pain he was in, and was close to fighting with just one eye.

Diaz needed to go for a KO in the final round but he seemed to be worn out, in pain and was on the receiving end of a beating through the round, with Ito looking to close the show. Diaz, to his credit, saw off the aggression of the Japanese fighter, but lost the round, and didn't really come close to scoring the knockout he needed.

Having seen 12 rounds of action we went to the score-cards which were all in favour of Diaz, with scores of 116-111, 117-110 and 118-109.

With the win Ito becomes the first Japanese fighter since 1981 to win a world title in the US, which was when Tadashi Mihara claimed the WBA Middleweight title in New York. Not only did he win the title but he also put himself on the international boxing map, with new fans fans now wanting to follow his fun and fan friendly style.

For Diaz the loss will be a painful one, he gave his all but had all sorts of technical flaws that Ito took advantage of. He showed his heart, and his desire, but he was simply not good enough on the night to over-come Ito, who really did put in the performance of a life time.

Whilst Ito was a clear winner the fight was so action packed, busy and exciting that it should make a shortlist for Fight of the Year. It was high tempo, both men were hurt a number of times, and action packed. Just like every great fight should be.

Yesterday night in Mexico fans had the chance to see experienced Thai

Chonlatarn Piriyapinyo

(61-3, 41) [ชลธาร อ.พิริยะภิญโญ] take part in his third "world" title bout, as he tool on big punching WBO "Interim" Super Featherweight champion

Miguel Berchelt (30-1, 27). Sadly for the Thai it wasn't to be third time lucky as he suffered a painful loss to the talented and exciting Mexican.

Chonlatarn started well in fairness to him and he made it clear that he came to fight as he came forward and tried to put Berchelt under pressure from the opening seconds. That pressure had some success late in the round, as he seemed to tag Berchelt clean, but was caught as the men exchanged punches just before the bell and seemed to struggle with the speed and movement of Berchelt which was allowing Berchelt to tag the Thai as he came in. The following round again saw Chonlatarn applying the pressure and like in the first round he struggled to corner the fleet footed Mexican who ended the round with several solid shots on the Thai.

The Thai tried to apply the pressure again in round 3 but by now the Mexican was totally at ease and and picked his spots to force Chonlatarn backwards with raids on the front foot as well as the smart boxing on the move. With about a minute of the round left Berchelt rocked Chonlatarn and a follow up saw the Thai being forced to take some incredibly hurtful shots as it looked like he as ready to go. To his credit Chonlatarn saw out the round but was left looking like a who was close to being finished.

That finish ultimately came in round 4 with Berchelt biding his time early in the round before exploding with spiteful shots, backing up Chonlatarn and then breaking Chonlatarn with power shots to head and body before a sweeping left hook dropped the Thai hard. Chonlatarn beat the count but was dropped again seconds later from a flurry punctuated with a nasty body shot, this time he stayed down, with an official time of 2:59 seconds of the round gone, though it did seem like a long round.

For the Thai the loss likely finishes his hopes of ever becoming a world champion whilst it sets up a potentially great fight between Berchelt and Vasyl Lomachenko, in what could potentially be a really good test for the highly skilled Ukrainian star.
Powered by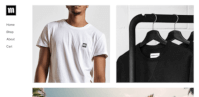 Create your own unique website with customizable templates.