At the age of 39 Manny Pacquiao (60-7-2, 39) is supposed to have been shot. He's supposed to have been so far past his prime that he would be little more than a name on the record of anyone that he fought. Instead however he is the new WBA "regular" Welterweight champion, having dominated and dethroned Lucas Martin Matthysse (39-5-0-1, 36) in Malaysia earlier today,

After having been out of the ring for over a year, following his 2017 upset loss to Jeff Horn in Australia, many expected Pacquiao to look out of sorts, ring rusty and terrible. Instead he looked fine. It wasn't the Pacquiao who had destroyed fighters like Erik Morales, Marco Antonio Barrera, Ricky Hatton and Miguel Cotto, but it was still a very capable looking Pacquiao who looked sharp and did as he pleased in the opening round against Matthysse, The Argentinian on the other hand looked slow, cumbersome and clumsy. In fact if anything Matthysse looked even worse than he did when he won the title against Teerachai Kratingdaenggym, where he was lucky to be bailed on his power and the poor chin of Teerachai.

Pacquiao's dominance stepped up a level in round 3 when he dropped Matthysse with an excellent left uppercut. Matthysse returned to his feet as the crowed roared on Pacquiao when went for the finish. Matthysse did enough to get Pacquiao's respect, but it was clear that Matthysse was too slow to be of any real danger, unless Pacquiao got reckless.

The Filipino controlled round 4, which was more competitive than the previous 3, as Matthyse cleared his head. The Argentinian would however be down again in round 5, taking a knee following a jab from Pacquiao with seconds left in the round. It seemed strange but looked to have hurt Matthysse who's first shot of note in round 6 was a hard low blow. The shot caused Pacquiao his only discomfort of the bout, whilst Matthysse got a chance to pause the beating he was taking. Pacquiao would however punish Matthysse soon afterwards as the Filipino continued to make the most of his edge in speed and reflexes.

Matthysse looked like he had some hunger early in round 7, landing a rare right hand, but would be dropped after a half blocked left uppercut. During the count he spat out the gum shield and Kenny Bayless stopped the contest immediately.

With the win Pacquiao adds yet another title to his incredible collection and sets himself up for another big fight. He'll likely not want to face one of the rising American threats at Welterweight, such as Terence Crawford or Errol Spence who would likely have far too much for him at this point, but there are options out there for the Filipino icon including a potential rematch with Jeff Horn and a showdown with the controversial Adrian Broner. Notably this completed a great few days for Filipino boxing which has also seen Vic Saludar claim the WBO Minimumweight title and Jhack Tepora claim the WBA "interim" Featherweight title.

With the loss for Matthysse it seems retirement is almost set in stone. He looked terrible against Teerachai but masked it with a win, this time however there was no positives he could take away from the bout.

Last year we saw Srisaket Sor Rungvisaia announce himself on the world stage with two huge wins against Roman Gonzalez. Today we saw Teerachai Kratingdaenggym (38-1, 28) [ถิรชัย กระทิงแดงยิม] attempt to repeat the success of Srisaket as he battled the heavy handed Lucas Martin Matthysse (39-4-0-1, 36) for the WBA Welterweight title.

The fight started well for Teerachai, who used his size, youth and jab brilliantly to keep Matthysse at range and out box the Argentinian, who looked old and tired from the opening round. The Thai kept the fight at long range with his jab whilst Mathhysse was forced to try and walk in and cut the distance, which was a real problem.

For the first 7 rounds it seemed like Matthysse was really struggling to cut the distance. He looked like a man who was out of ideas and frustrated by the size of the Thai who used his reach at range and held up close. The style of the Thai made Matthysse look terrible and made the crowd boo the fight, showing that they were just as frustrated as the Argentinian.

With Teerachai looking comfortable, and in the lead,it was clear Matthysse would need to find something, and he did saw in round 8. He dropped the Thai hard with a right jand, taking advantage of the fact Teerachai's chin was less than concrete. To his credit Teerachai got up but was dropped again only moments later as Matthysse landed a hard jab and a glancing right hand to put Teerachai out for the count.

The loss ends Teerachai's long unbeaten run, and given his style he won't be invited back to US soil any time soon, but the performance really showed how far Matthysse has slipped and it may well be time for the Argentinian to retire rather than risk taking more punishment in the ring.

Sadly neither man came out looking great and it's a bout where really there were no out and out winners. HBO didn't get an enjoyable fight, fans booed, Teerachai lost and Matthysse looked a shot fighter.


Late on Saturday we finally got "the big one" as the sports two leading fighters finally met in the ring in a bout to find out who really was the best pound-for-pound fighter of their era and who would end the night as the ruler of the Welterweight division.

In one corner we had Filipino sensation Manny Pacquiao, who entered the bout as the WBO Welterweight champion, the pride of the Philippines and the clear under-dog. In the other corner was WBA/WBC unified champion Floyd Mayweather, an unbeaten American star that was referring to himself as "The Best Ever".

The fight, billed as the "Fight of the Century", unfortunately, though predictably, failed to live up to the billing and it looked like two men who were past their primes each putting on a performance that suggested the end was neigh.

The fight started tentatively with Manny beginning very slowly and Mayweather claiming the round with a couple of right hands. The second round was also quiet with Mayweather being forced back at times but doing enough to avoid the assault from the Filipino. It was far from exciting yet it was compelling with a feeling that it could come to life at any time.

The fight did, for a few moments, come alive at the end of round 3 as Pacquiao managed to up the pace and continued to keep the pace up in round 4 as the Filipino took his first clear round. It was a round that showed that Pacquiao could trouble Mayweather and could land his left hand at times. Unfortunately Mayweather managed to stifle the assaults with holding, something that became a real problem in the middle rounds when Mayweather held repeatedly, and although he received warnings, little was really done by Kenny Bayless.

The success from round 4 was rarely replicated from Pacquiao with rounds 6 and 8 being among his better rounds as Mayweather started to show off all the tricks in his arsenal. They ranged from his accurate jab to sharp rights, from intelligent movement to spoiling. It prevented Pacquiao from building momentum and kept the Filipino at range where he was much less effective than he'd have hoped to have been

By the end of the fight Mayweather seemed happy to coast, as he typically does in round 12, and whilst it was frustrating it was down to Pacquiao to up the tempo, something he failed to do.

At the final bell both men celebrated though it seemed clear that Mayweather had done more than enough to claim a competitive but clear win, something that was shown on two of the cards that read 116-112, the third card however seemed too wide at 118-112.

Whilst it was billed as something special the fight really never really came close to living up to the expectations. As predicted by many this was more a case of Marvin Hagler Vs Sugar Ray Leonard than Marvin Hagler Vs Tommy Hearns. It had it's moments but on the whole it failed to come alive, that is, however, a testament to Floyd Mayweather Jr (48-0, 26) who appears set to fight once more before retiring and will likely be defending 3 world titles when he returns to the ring. For Manny Pacquiao (57-6-2, 38) the loss will be a set back, but he'll be back and there is no doubt that he'll manage to remain an icon in the Philippines.

Powered by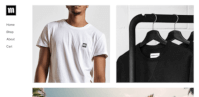 Create your own unique website with customizable templates.