It's fair to say that if Japanese star youngster

Naoya Inoue

has struggled in a bout so far it was

his bout with Ryoichi Taguchi for the Japanese Light Flyweight title

. Amazingly since then he has looked nothing short of a spiteful and destructive fighter with fighting tenacity of a demon looking to dismantle opponents quickly and impressively.

The first post-Taguchi bout that Inoue was involved in saw him taking on Filipino fighter

Jerson Mancio

for the then vacant OPBF Light Flyweight title. Mancio was supposed to be a good test for the 20 year old Inoue but in the end looked like a fighter completely out of his depth. In fact by the end of the opening round Mancio looked like he was in for a painful night.

Inoue, in many ways, dropped some of the movement from his style for this fight, held his feet more and looked to get everything on his shots. This meant even the shots that hit the guard of Mancio seemed to force him backwards. It was little wonder, considering how nasty a lot of Inoue's shots looked, that Mancio was dropped early, going down in round 2. The Filipino then did well to survive the onslaught of Inoue who made it clear he didn't want to hear the final bell.

Inoue made sure that Mancio didn't see the final bell though, to the credit of the Filipino, it did take until round 5 for Inoue to finally close the show as he began teeing off with power shots that forced the referee to step in.

For those who spotted the young gentleman chewing gum at 10:20 that was Naoya's brother,

Takuma Inoue

, himself a very promising prospect. Earlier on the same show Takuma had made his debut and defeated Tatsuya Fukuhara.
Powered by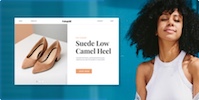 Create your own unique website with customizable templates.