October 29th 2016-Arena (ex Rings), Ekaterinburg, Russia
Dmitry Bivol (7-0, 5) vs Yevgeni Makhteienko (8-5, 7)

In his first fight after winning the WBA "interim" Light Heavyweight title Dmitry Bivol took on the tough but limited Yevgeni Makhteienko in a non-title bout.


August 27th 2015-The Hangar, Costa Mesa, California, USA
Dmitry Bivol (3-0, 3) Vs Felipe Romero (19-8-1, 13)

When we talk about a division coming alive we need to discuss the Light Heavyweight division. At the moment it's a divisions of monsters and one of the emerging monsters is Russian based Kyrgyzstan born prospect Dmitry Bivol. Recently Bivol stepped up in class and took on the tough Felipe Romero in a great test for such a young and promising fight.
Powered by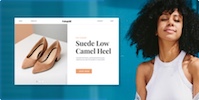 Create your own unique website with customizable templates.