Takeshi Inoue
Typically we don't see many Japanese fighters make much of a mark above 130lbs. There are exceptions to that rule, such as Middleweight star
Ryota Murata
and the always fun to watch Yoshihiro Kamegai, but on the whole a lot of the Japanese success in professional boxing is in the lower weights.
One more fighter looking to buck the trend right now is the unbeaten
Takeshi Inoue
(13-0-1, 7) [井上 岳志], who is not part of the Inoue clan which features
Naoya Inoue
and
Takuma Inoue
, who is on the hunt for a world title at Light Middleweight. He has his eyes on a world title after having genuinely cleaned up at the domestic and regional level, unifying the Japanese, OPBF and WBO Asia Pacific titles in 2017 and scoring notable wins over the likes of Akinori Watanabe, Koshinmaru Saito, Ratchasi Sithsainthong and Yuki Nonaka.
The 28 year old fighter from Tokyo turned professional without too much hype. As an amateur he had gone 39-16 (21) and had captained the Hosei University boxing team. From what we can find not many of his amateur boxing results are out there for the public, though he does appear to have scored a win in 2009 over Shoma Fukumoto, one of the leading domestic contenders at Middleweight.
Although not massively hyped from his amateur experience he wasn't softly matched, and began with a strange 6 round debut bout against fellow debutant Daishi Nagata, who had compiled an excellent 41-21 (11) amateur record. That bout, which took place in August 2014, was fought just above the Light Welterweight limit and resulted in a draw. Since then however Inoue has gone from strength to strength whilst filling into a very strong Light Middleweight.
Inoue's second bout, just 3 months after his debut, saw him face off with Thai visitor Samson Sor Meter / Thongda Jamjit. This time Inoue was allowed to fight at his better weight of Light Middleweight and he easily stopped the Thai in 3 rounds to record his first win.
In 2015 Inoue began to show what he was capable scoring 4 wins during the year. The first of those saw him out boxing veteran Kota Oguchi over 6 rounds in February and then moving into 8 rounds bouts. Over the longer distance he scored notable wins over Hisao Narita, who had claimed the 2014 Rookie of the Year crown at Middleweight, and Hideo Mikan. He was showing good promise, especially for such a novice, but still had a lot of developing to do before thinking of title bouts.
---
Inoue got more seasoning in 2016, defeating Japanese based Colombian puncher Elfelos Vega in April making his international debut in Thailand that September, stopping Sawaeng Kingkaeo / Fahsanghan Por Lasuor and stopping Korean slugger Chan Ho Lee in November. By the end of the year a rocket had been strapped on to his back and he was highly ranked by both the JBC and the OPBF. That was despite the fact Inoue had been a professional for less than 2.5 years and had only fought 9 bouts as a professional.

Entering 2017 it seemed clear World Sport Boxing Gym had big hopes for Inoue, and he began the year by taking on feared puncher Akinori Watanabe on live Japanese TV. Aged 31 Watanabe had seen better days, but was still a formidable fighter, which he would prove in bouts following the clash with Inoue. The bout saw Inoue take the fight to Watanabe and look to fight in the trenches, smothering the power of Watanabe and working away with a grinding mentality. He couldn't stop the more experienced man, but was the clear winner in what would essentially be a Japanese title eliminator.

The win over Watanabe would be followed by a contest for the Japanese Light Middleweight title against perennial contender Koshinmaru Saito. Saito had had a number of title bouts, with his first coming way back in 2009, and had gone 0-5-1 in them, pushing fighters like Suyon Takayama, Yuki Nonaka and Takayuki Hosokawa all the way. Saito would make a good start against Inoue but in the end the younger, fresher man would take over in the middle rounds and force a 7th round TKO win to claim the Japanese title, in just his 11th professional bout.

Having beaten Watanabe and Saito to begin the year Inoue would fit his third bout of 2017 in on August 10th, when he made the first defense of his Japanese title, and stopped Riku Nagahama in the 8th round. Nagahama had come into the bout as the #1 ranked Japanese challenger, with an unbeaten 7-0-1 record and had been crowned the 2015 Middleweight Rookie of the year. The challenger was full of confidence but always seemed to come off second best to Inoue, who looked more and more promising with every bout.

Although winning and defending the Japanese title would have done most fighters for the year it wasn't enough for Inoue who fought again, just 3 months later, and faced off with Ratchasi Sithsaithong / Niwat Kongkan. Going into the bout Ratchasi was the OPBF champion, having taken the title with a remarkable come from behind win against Yutaka Oishi in Osaka and had retired Jumbo Oda Nobunaga Shoten Petagine whilst making his first defense. Not only was Ratchasi's OPBF title on the line but so to was the vacant WBO Asia Pacific title, meaning the winner was essentially the champion of Asia. Inoue struggled at times with the unorthodox Thai but as the fight went on he managed to break down the tough Ratchasi and stopped him in round 8 to unify the Japanese title with the OPBF and WBO Asia Pacific title, to become a rare triple crown winner.

Sadly with aspirations on bigger and better things Inoue's reign as a triple champion didn't last too long and in early 2018 he gave up the Japanese title to focus on getting a world title fight. That resulted in an IBF eliminator with fellow Japanese fighter, and former OPBF and Japanese champion, Yuki Nonaka. The 40 year old Nonaka, one of the craftiest and smartest fighters in Japan, found holes with Inoue but was unable to over-come the hunger and drive of the Tokyo man, who went on to claim the win with a unanimous, but very competitive, decision.

The win over Nonaka secured Inoue the IBF #2 ranking, which he stills holds as of the writing of this, and has essentially secured him a final eliminator, against Julian Williams for an IBF title fight. That bout hasn't yet been announced, but is expected to have a date and venue announced very shortly.

In the ring Nonaka can box or brawl. He's physically a strong and tough fighter who likes to get on the front foot, cut the distance and break his opponents down. He is clearly not going to get the biggest fights whilst fighting in Tokyo, but the experience of fighting at home, against tough opponents, will have helped prepare him for the bigger and better fights on the round, and although he'll be the under-dog against the best in the division he'll be a live one when he gets the opportunity.

(Image courtesy of boxmob.jp)
Powered by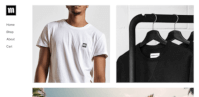 Create your own unique website with customizable templates.