Earlier this year we saw a rare WBA unification bout as WBA female Light Welterweight champion

Ana Laura Esteche

(now 10-3-2, 2) traveled to Russia and to defend her title against WBA female interim Light Welterweight champion

Svetlana Kulakova

(now 9-0-1, 1). The bout, which really was a case of little against large, was a fight of two very different halves, though it resulted in a

highly controversial split decision draw leaving Esteche

as the champion many fans were unhappy at the result.

For fans in attendance they were left annoyed that their fighter, Kulakova, had twice been deducted points that effectively cost her the unified title. As for fans around the world there was questions as to how Esteche didn't get the win, especially considering the point deductions.

The result saw the WBA order a rematch and that's where we are now with less than a week to the fight.

Early on in the first fight it was the Russian who was in charge. She used her longer reach to get her jabs and straights off and managed to establish a clear lead with her pure boxing from range. Unfortunately for Kulakova she was unable to keep that up for the whole of the fight and in the second half Estche came on strong winning the vast majority of the rounds from the second half of the 10 rounder. What made things contentious was that Kulakova was deducted points in rounds 5 and 8. For many those should have been enough for Esteche to secure a clear win with a score of 95-93 being the closest. The judges however returned cards of 95-94 Kulakova, 96-92 Estesche and 94-94 draw.

This time around Kulakova will have to employ the same tactics she did back then. Boxing from range, using her reach and movement and hoping to control the distance and pace of the fight. The one big change she'll need to make isn't her game plan but her preparation and she will need to be able to box and move for at least 8 rounds and rack up the points with out tiring in the way she did last time. She will know that Esteche is like a terrier and will be on her all fight so will need to have trained for that and need to have made sure that she can handle the pressure Esteche will bring.

For the Argentinian she also knows what she needs to do. Apply constant pressure form the opening bell, target the body and take the wind out of Kulakova early on. This time around Esteche is unlikely to see the referee deducted points from the Russian and will likely need to get 7 or 8 rounds to get the win, especially seeing as she's the away fighter. That's not easy against a significantly bigger fighter though Esteche will also know that Kulakova doesn't have the power to keep her honest and that if she can slip the jab, or walk through it, she can really get the chance to drown the Russian fighter in the middle and later rounds.

Aged 24 Esteche is coming into her prime and although Kulakova isn't an old 31 that is still a notable age difference that could help the visiting Argentinian fighter.

We know this won't be easy for either woman though we tend to feel that Esteche has to be given the slight edge. The Russian atmosphere won't be as terrifying this time and the Argentinian will feel she has matured over the last 3 months and that she deserved the win last time. She'll know that she needs to dominate every round to get the win and we suspect she'll attempt to score a whitewash over the tall Russian fighter.
Powered by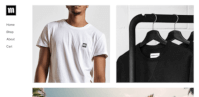 Create your own unique website with customizable templates.