Hidenori Otake
The Japanese boxing scene is rife with fast rising youngster, and the countries new wave of the on-going Golden Age is seems to be never ending. Despite the youngsters coming through the ranks there are still some veteran looking to make a mark at the top and prove that age is just a number. One of those wily veterans continuing their careers well into their 30's is Hidenori Otake (31-2-3, 14), who at the age of 37 is enjoying one of the most impressive runs of his career. That's despite making his debut almost 13 years ago, without a wealth of amateur experience and without a strong background from the unpaid ranks.

Otake debuted back in 2005 as a 24 year old, beating Kai Iijima at the Korakuen Hall. That win over Iijima would be the start of an 8 fight unbeaten run for Otake, as he went 6-0-2 (1) to begin his professional career. That run would however come to an end in November 2007, when Manabu Koguchi defeated him in the East Japan Rookie of the Year final.

Despite the set back in the Rookie of the Year Otake continued his professional career and developed from the loss, showing more power than he had and stopping his next two opponents before fighting to a technical draw with Takeshi Kimura at the end of 2008. The following year Otake would defeat Kimura in a rematch whilst fitting in 3 more wins to build some career momentum and move towards the Japanese rankings.

To begin 2010 Otake was 12-1-3 (5) and at the age of 28 seemed to be coming into his physical peak as he continued to rise through the Japanese rankings and notched up 3 straight stoppage wins, taking out Yohei Kudo, Hirotsugu Hashimoto and former OPBF champion Manabu Fukushima. The success Otake was getting was growing, his reputation was beginning to snowball, and he was beating progressively better opponents whilst edging closer and closer to a Japanese title fight.

In 2011 Otake would go on to defeat Kentaro Masuda in a clash between Japanese ranked fighters, and by then he was on the verge of a Japanese title fight, with a JBC #2 ranking. The only fighter in front of him in the queue Yasutaka Ishimoto, who had secured his shot at Masaaki Serie thanks to a win over Yu Enya at the Strongest Korakuen in October 2011. Thankfully for Otake he would get a crack at the title in late 2012, fighting Takafumi Nakajima in August for the title after Serie vacated the belt. Against Nakajima fans saw Otake dig deep and and narrowly out-point the then 28 year old for the title.
---
As the Japanese champion Otake held the belt from August 2012 to September 2014, when he vacated to focus on getting a world title fight. During that reign Otake would go on to defeat Mikihito Seto, Nobuhisa Coronita Doi, Yukinori Hisanaga and Nakajima, in a rematch of his title win. All of those bouts saw Otake take competitive decision wins over his compatriots whilst moving into, and climbing, the world rankings. The only real mark against his reign was the fact he had to pull out of a scheduled defense in 2014 against Gakuya Furuhashi after injuring his ribs

In November 2014, at the age of 33, Otake would finally get a shot at a world title, travelling to Liverpool, England, to take on the then WBA Super Bantamweight champion Scott Quigg. The bout was Otake's first outside of Tokyo and his first against a non-Japanese opponent and sadly for him he came up short, losing a very wide decision. Despite the loss, which was very clear cut, Otake impressed with his toughness and work rate, coming on stronger in the later rounds and walking through the bombs that Quigg was landing cleanly.

Given his age at the time of the defeat to Quigg, a loss that ended a 17 fight unbeaten run, it seemed like Otake's career would either end there and then or wind down as he aged. Instead however the loss seemed to light a new fire in the veteran, who would return to and score 3 straight stoppage wins over Thai opponents. That was then followed by a victory, in 2016, over Panama's Hernan Cortez and then over the big punching Alexander Espinoza from Venezuela, despite suffering some nasty cuts around both eyes.

In early 2017 Otake claimed his second professional title, gritting his teeth to out-point Jelbirt Gomera for the OPBF Super Bantamweight title. Gomera battled hard against Otake but the Japanese fighters stamina, work rate and experience helped him secure the win and the title. Just 4 months later Otake would record his first defense, stopping fellow veteran Kinshiro Usui in the 9th round of their bout. Arguably the most impressive performance of Otake's career came next, as he out boxed and out pointed the hotly tipped super prospect

Hinata Maruta

. Otake's experience and high work rate were again the key, neutralising the skills of Maruta who really only had major success in the later rounds but was too far behind by that point.

Otake's success against younger fighters continued this year when he stopped the big punching Brian Lobetania in the 10th round. Lobetania had come into come into the bout following a staggering win against Kai Chiba. Otake however took the best from Lobetania and went on to break down the Filipino to secure a 4th defense of the OPBF title.

Next up for Otake is a WBO world title fight with the unbeaten Isaac Dogboe. At the age of 37 this really will be Otake's last shot, but a win will open up all sorts of opportunities, including potential bouts against fellow Japanese fighters like

Shingo Wake

, Tomoki Kameda and

Ryosuke Iwasa

or unification bouts against the likes of Danny Roman and Rey Vargas. A loss however will almost certainly be the end for Otake and his remarkable late career surge.

​(Image courtesy of boxmob.jp)
Powered by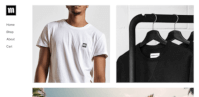 Create your own unique website with customizable templates.