Boxing has many forgotten legends, icons and hero's. One of those forgotten hero's is Thailand's

Payao Poontarat

who is long forgotten in the west but was a star in both the professional and amateur codes of boxing and fit a lot into a life that, sadly, ended well before his time.

Payao was born in October 1956 and quickly excelled at Muay Thai before turning his hand to boxing, becoming an amateur star for the country in the 1970's. That talent took him to the final of the 1975 Asian championships, where he lost on points to local favourite Fujio Nagai, despite only being 18 at the time. The following year he secured his status as one of the top amateurs in Thai history as he claimed bronze at the Olympics, becoming the first Thai to claim an Olympic medal.

Aged 19 when he won the Olympic medal at the Montreal games Payao became a national treasure, despite being beating in the semi-final by North Korean Li Byong-Uk.

There was obviously some suggesting he should turn professional however the youngster showed seriously maturity and continued to develop his abilities in the amateur ranks. That saw him continue as an amateur until 1981. By that point he had been the runner up at the 1979 World Cup, and had won at both the the 1980 "Gold Cup" in Kenya and the CISM Championships in USA in 1981 whilst becoming a fantastic all round fighter and proving the Olympic medal wasn't a fluke.

​Despite his amateur success after the 1976 Olympics Payao was forced to miss out on the 1980 Olympics due to the widespread boycott of the Moscow games.

Payao eventually turned professional in late 1981 and debuted in a 10 round bout against 30 fight veteran

Tito Abella

. Filipino fighter Abella had fought several notable fighters on their way up before he faced the debuting Payao, including Netrnoi Sor Vorasingh, Hwan Jin Kim and Taek Shik Kim, who all later became world champions. Abella had also knocked out future title challenger Chi-Bok Kim and had himself fought for a world title against

Yoko Gushiken

in 1979. Despite all that experience he lasted just 2 rounds with Payao.

Payao would return to the ring 5 months later, when he went to the Philippines and stopped

Jimmy Boy

, to advance to 2-0 (2) and to get some international experience under his belt.

​In his second journey away from home Payao challenged OPBF Super Flyweight champion

Soon-Chun Kwon

in Seoul. Kwon, who would later become the inaugural IBF Flyweight champion, was too experience for Payao and managed to take a 12 round decision over the Thai to record the second defense of the title and to inflict first professional loss.

---

The loss seemed to be a temporary setback for Payao who returned after a 5 month break to stop Dan Pisanchai, a former OPBF title challenger and Thai Flyweight champion, in 9 rounds. It was only Pisanchai's second stoppage loss and seemed to show that Payao could carry his power into the later rounds of a fight. Just a few weeks later he would stop Korean fighter Kwang-Soo Lee, in 5 rounds. It was the first time Lee had been stopped, with the Korean having previously gone 10 rounds with Jiro Watanabe, a man who would later become a key figure in Payao's career.

Payao would score his first decision win in February 1983, when he defeated American Alonzo Gonzalez with a 10 round decision. That victory from Payao was followed up soon afterwards with another decision win from Payao, who defeated Juan Diaz over 10 rounds.

Having gone 20 rounds in about 6 weeks Payao took some time from the right, before returning bout 3 months later and scoring a stoppage win over Mexican Flyweight champion Ernesto Guevara. Coming into the bout Guevara had never been stopped and was a 14 fight unbeaten run, but couldn't cope with the Thai's power or skill.

Payao's very next fight saw him fighting in his first world title bout, a contest with skilled Venezuelan Rafael Orono, himself a former amateur standout who was enjoying his second reign as a world champion. Coming into the bout Orono was 29-1-1 (16) and had avenged his sole loss, to Korean Chul Ho Kim. Impressively he was 7-1-1 (4) in world title bouts and a genuine fantastic champion. Payao on the other hand was a relative baby in the professional ring with a record of 7-1 (5) and had gone 0-1 in his only title bout, at OPBF level. Despite that experience disparity Payao was able to take a split decision over the Venezuelan.

​Payao's first bout following his title win was a tune up bout less than 3 months after the win over Orono. That bout saw him over-come Tharhahin Boosetha whilst he shook off some ring rust ahead of his first world title defense. That defence came about 7 weeks later when he took on the highly experienced Guty Espadas, fighting for the 50th, and final, time. The Mexican had been a Flyweight champion in the 1970's and at times his skills showed against Payao who fought mostly off the back foot. Payao had been in some trouble on the cards as we entered the final rounds, but in the 10th Payao's natural power paid off as he shook up the Mexican with a left hook that forced the referee to halt the bout.

Just over 3 months after his first defense Payao looked to make the second defense as he travelled to Japan to take on former WBA Super Flyweight champion Jiro Watanabe, who had been stripped in before getting the chance to unify with Payao. Despite not being a unification contest, due to politics, the two men were seen as the top two Super Flyweights. Unfortunately for Payao the bout saw him suffering a controversial split decision loss to the Japanese fighter, and later Yakuza member, with the card of Lou Filippo coming under particular criticism. It seemed at the final bell that even Watanabe didn't feel like he had deserved the win with many feeling Payao had out boxed him and out fought him.

The WBC felt the decision was a controversial one and ordered a rematch which took place less than 5 months later. Sadly for Payao he looked like a faded fighter in this rematch and struggled to pin down Watanabe. As he tried to turn things around he was caught by some devastating blows from Watanabe, being dropped mid-way through the 11th round. Soon afterwards the referee would stop the contest, with Payao well behind on the cards. The bout would be the final time we'd see Payao in a world title bout, and the only time we'd see him being stopped.

Payao would fight just once more, taking on novice professional

Kongtoranee Payakaroon

. Payakaroon, the brother of the legendary

Samart Payakaroon

, would enter the bout 1-0 but would over-come Payao with a 10 round decision.

Following his loss to Payakaroon, in 1985, we saw Payao retire from the sport with a record of 10-4 (7), though possibly the best ever 10-4 record. In retirement Payao continued to be be busy, originally working for a bank before moving into the police service where he became a Captain. Following his time in the police service he then went into politics eventually becoming a mayor with some tipping him to move through the ranks politically, as he did in boxing and in the Police force.

Sadly just as his political career was beginning to take off Payao began to suffer from amyotrophic lateral sclerosis, also known as ALS, Motor Neurone Disease or Lou Gehrig's Disease. The disease left Payao essentially paralysed, costing him his political career and soon afterwards his life, in 2006 aged just 49.

Although still respected in Thailand for his achievements the Western fans have little knowledge of Payao, who's record hardly screams for attention. Sadly he's a forgotten figure for many outside of Thailand who aren't aware of his historic Olympic achievement or his success, albeit relatively limited, in the professional side of boxing. He was however a fantastic fighter and a brilliant man who was taken way before his time.

*Note – Some places list Payao date of birth as 1957, however Thai historians have stated that it was Thai year 2499, which is 1956,
Powered by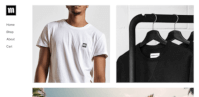 Create your own unique website with customizable templates.