Please note - This bout has not yet been shown on TV, there will be spoilers in the first paragraph below, and obviously the result will be given away in the article.

​If you do not wish to know the result of the bout between Kenshiro and Saul Juarez, and instead wish to wait for the tape delay broadcast please stop reading.

Today fight fans at the Ota City General Gymnasium had a world title triple header, sadly however for those outside the venue one of the three bouts wasn't televised live anywhere. That bout was the WBC Light Flyweight title bout that pitted unbeaten champion Kenshiro

(15-0, 8) [拳四朗] against Mexican challenger

Saul Juarez

(24-9-2, 13).

The bout saw Kenshiro coming into the contest seeking his 5th defense of the title, and completing an excellent year which had seen him stopping both Ganigan Lopez and Milan Melindo. Juarez on the other hand was looking to claim a world title for the Juarez family, with his brother having fought several times for world titles previously, losing notably in Japan in two of those world title bouts.

Fans in the venue saw the champion take his time in the first round, but he establish himself early in round 2, using his movement, sharp punching and significant size to pick away at Juarez. The skills and speed of Kenshiro saw him establishing the early lead, with scores of 40-36 on two cards and 39-37 on the other when the scores were announced publicly for the first time. The scores, the tempo, the distance was all being dictated by Kenshiro, who controlling everything being his accurate, sharp jab and movement. Not only was Kenshiro dominating but also left Juarez with reddening on the side of his face very early on.

The control over the bout that Kenshiro had extended through the middle rounds, with the champion holding a lead of 79-73, twice, and 80-72, after 8 rounds. He was proving to be too good in every way for the Mexican challenger, who was game but being out landed, out powered, out boxed and out sped. Although it was Kenshiro's jab that was controlling the action he showed enough variation to his shots to try and break through the Mexican's defense and take him out, though Juarez showed enough resolve to make Kenshiro think twice about taking too many risks,

​Sadly for those expecting to see Kenshiro get his third stoppage of the year Juarez's toughness stopped it from happening, though Kenshiro continued to completely control the bout, taking the last 4 rounds on all 3 scorecards to wins 120-108 and 119-119, twice. By that point Juarez looked beaten, battered and exhausted, but still tough and game and credit needs to bee given to the Mexican for sticking in there in the final rounds.

Given the bout was "off TV" the performance won't have had his reputation for being in fun fights, because it seems that the fans in the venue were expecting a little bit more from the champion. For Kenshiro's development however 12 rounds here won't have been a bad thing, given he's only done 13 rounds in his last 3 bouts. He would have wanted a stoppage, but such a clear win, and test of his stamina, will do no harm as he looks to unify titles in the new year.

For Juarez it's his second loss in world title bouts, and his family's wait for a world title continues.
Powered by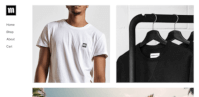 Create your own unique website with customizable templates.