March 1st 2008- Korakuen Hall, Tokyo, Japan
Yutaka Niida (22-1-3, 8) Vs Jose Luis Varela (15-3-0-1, 7)

Japan's Yutaka Niida was,at one point, one of the key men at 105lbs. It was at Minimumweight that he was a 2-time champion with his second reign lasting from 2004, when he avenged his first loss against Noel Arambulet, to 2008, when he ran into the sensational Roman Gonzalez. Among his title bouts in that second reign was a bout with Colombian fighter Jose Luis Varela, who would feature in 2 subsequent title bouts with Raul Garcia.
Powered by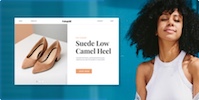 Create your own unique website with customizable templates.