July 25th 2009-Windhoek Country Club Resort, Windhoek, Namibia
Takehiro Shimada (23-4-1, 16) Vs Paulus Moses (24-0, 17)

In 2009 Japan's Takehiro Shimada [嶋田雄大] travelled to Namibia to challenge the then WBA Lightweight champion Paulus Moses, who was making the first defense of the title that he had won 6 months earlier in Japan.


January 28th 2003-Korakuen Hall, Tokyo, Japan
Takehiro Shimada (11-3-1, 7) vs Junichi Ono (23-4-2, 9)

In 2002 Takehiro Shimada [嶋田雄大] claimed the Japanese Lightweight title, in his third attempt at the belt. In his second defense he took on former Japanese Super Featherweight champion Junichi Ono [小野淳一].


June 12th 2008-Nippon Budokan Tokyo, Japan
Edwin Valero (23-0, 23) Vs Takehiro Shimada (22-3-1, 15)

For a while Japanese based Venezuelan Edwin Valero was the most exciting fighter on the planet. He won his first 18 bouts, in a row, with opening round and genuinely built a lot of interest with this early run. In fight #20 Valero claimed the WBA Super Featherweight title and in his 4th defense he took on Takehiro Shimada, a Japanese veteran who had never been stopped and had been a national champion at Lightweight.
Powered by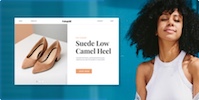 Create your own unique website with customizable templates.