March 8th 2015-Hoengseong Gymnasium, Hoengseong, South Korea
Tae Woong Jung (3-2-1, 3) Vs Sonin Nihei (5-1-1, 1)

Earlier ths month Korean fans saw a show that featured a number of Korea Vs Japan bouts. One of those bouts saw Korean pressure fighter Tae Woong Jung battle against Japanese boxer Sonin Nihei in a bout that looked like a mismatch on paper though turned out to very engaging and competitive due to the huge contrast in styles between the two men.

Ahead of the Rookie of the Year finals we've been asked to provide some footage of the fighters involved in the bouts. Sadly for some fighters footage is scarce, if any exists. Sadly that left us really struggling to find footage of the unbeaten Sonin Nihei who battled fellow unbeaten Naoki Mochizuki in his East Japan Rookie of the Year semi final.

On paper the bout was almost perfectly with Nihei, a light hitter with a 4-0-1 (1) record going into the bout, taking on the heavy handed Mochizuki, who was 5-0 (4) going in.

What we found was that a talented but light hitting boxer could over-come a heavy handed one via skill and work rate, though we do suspect that Nihei's lack of power could hold him back in the future.
Powered by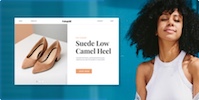 Create your own unique website with customizable templates.