In less than a week's time we will see

Rocky Fuentes

battle against Roman Gonzalez in a WBC Flyweight world title bout, for Fuentes it will be his second world title bout though he's a very experienced fighter and he carved out a sensational run as the OPBF Flyweight champion between 2010 and 2013. As the Oriental champion Fuentes made an impressive 6 defenses of the title.

The 5th of those defenses saw Fuentes battle against Japanese challenger

Myung Ho Lee

in what was a compelling bout on paper between a brilliant champion and a very promising challenger, who had won 15 of his 16 prior bouts. In the ring it proved to be just as good as it looked on paper as both men had their moments and both had to take some solid shots in what was very solid OPBF level fight and an enjoyable contest to watch.

(Video courtesy of the fantastic

Jerome Naldoza

)

Back in August 2013 Japanese fans had, on paper, a treat as the heavy handed Filipino

Rey Megrino

, one of the most destructively heavy handed fighters in the lower weights, visited Osaka to fight against the tough

Myung Ho Lee

. The bout saw both men entering as world ranked contenders in the Flyweight division and both knew that a win would take them closer to a world title fight.

Not only were they both world ranked but both had very different styles and mentalities. Lee is a boxer who has the typical Japanese toughness, as he showed in

his narrow loss to Edgar Sosa 10 months prior

to this bout, Megrino however was a thunder puncher boasting 17 stoppages from his 19 wins, he was however let down by a fundamental lack of boxing skills. It was puncher Vs boxer and turned out to be a compelling contest that we won't ruin any further than to advise you to watch as you will almost certainly enjoy it.

(Video courtesy of

yasu boxer

)

We can't pretend that Myung Ho Lee is a hidden gem in the boxing world but the Japanese fighter is certainly under-rated and on his day can give top tier fighters a really hard time. That was seen most notably in his bout against former WBC Light Flyweight champion Edgar Sosa in a bout that saw Sosa being run surprisingly close by the tough Japanese fighter on the score cards, and we know some fans felt Lee had been given a raw deal in Sosa's homeland of Mexico.

We won't ruin any more of the bout though it's fair to say that Lee was impressive in this bout and and showed that that he could compete at a high level when he's fighting at his best.
Powered by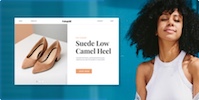 Create your own unique website with customizable templates.