August 6th 1994- Tokyo, Japan
​Hiroyuki Sakamoto (15-0, 12) vs Hiromu Kuwata (14-1-1, 8)

In 1994 rising Japanese puncher Hiroyuki Sakamoto [坂本博之] battled against the then once beaten Hiromu Kuwata [桑田弘], the then Japanese 140lb champion


April 20th 1998-Korakuen Hall, Tokyo, Japan
Hiromu Kuwata (23-3-2, 16) vs Takayuki Yoshioka (9-3, 5)

Through much of the 1990's Hiromu Kuwata [桑田義弘] was a mainstay on the Japanese title scene. By the later part of the decade however he was beginning to show signs of his hard career, as could be seen when he faced Takayuki Yoshioka [吉岡孝幸], who would later challenger for the Japanese Lightweight title.

Powered by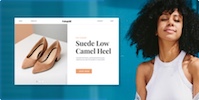 Create your own unique website with customizable templates.