December 1st 1997-Korakuen Hall, Tokyo, Japan
Go Kaneuchi (8-1, 5) vs Moises Rodriguez (18-15-1, 8)

​Here we see the once promising Go Kaneuchi battle against journeyman Moises Rodriguez.

July 4th 1998-Tokyo, Japan
Ryuhei Sugita (13-0-1, 11) vs Go Kaneuchi (10-1, 6)

In 1998 Japanese fights saw Ryuhei Sugita fight in his first title fight, as he took on Go Kaneuchi for the vacant Japanese Super Featherweight title. Whilst the contest was the first title bout for Sugita, who later went on to fight for world honours, it was also Kaneuchi's final bout as a professional fighter.

May 9th 1997-Tokyo, Japan
Go Kaneuchi (6-1, 3) vs Carlos Garcia (19-10-1, 14)

A relatively obscure fight here sees Japan's once promising Go Kaneuchi battle experienced Mexican Carlos Garcia.

Powered by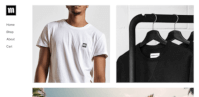 Create your own unique website with customizable templates.