When we talk about exciting lower divisions fighters it's hard to ignore Mr Exciting himself

Denver Cuello

. Cuello, a Filipino known as "The Excitement" combines all the traits love in their fighters. Aggression, heart, power a somewhat leaky defense that sees him taking shots whilst he attempts to behead his opponents on a very regular basis. He is, for all intents and purposes a fighter that everyone should enjoy watching when he's at his best.

Unfortunately Cuello hasn't been at his best in recent years due to a relatively serious arm injury, an injury that

almost certainly cost him a WBC world title when he fought Xiong Zhao Zhong

.

The injury that cost him against Zhong wasn't a totally new one, sadly it was an on-going issue that given him issues in several other fights, including this contest with Japan's

Takashi Kunishige

. Sadly as a one-armed fighter Cuello isn't as exciting as he is with 2 arms and like most fighters we him struggling here to hide a nasty injury and still continue to fight on in what as a brave performance against a former world title challenger.

If, like us, you enjoy big punching smaller men then you will love Cuello, even if this isn't his best performance.
Powered by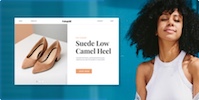 Create your own unique website with customizable templates.