Tomomi Takano
We know, from sitting on forums and engaging fans across a wide array of mediums, that plenty of boxing fans don't care for female boxing. It's a shame that some fans do live in a world where they claim they want equality but yet don't like the idea of women fighting. That it however their choice and they don't have the power to deny fighters of any gender to get in the ring, don the gloves and partake in the noble art.

Thankfully some female fighters know that they are a valuable part of the boxing landscape and can draw extra attention to the sport, draw in a larger and more varied fan base and help the sport to grow. One such fight is Tomomi Takano (7-1, 5), a gorgeous, charismatic woman from Tokyo who, despite only being a novice, seems to be one of the biggest draws in Japanese boxing right now and is potentially the sports next female star.

If you saw Tomomi on the street, or in a photograph or even in a magazine you wouldn't think she was a fighter. She's attractive, tall, slim and leggy. You would almost certainly jump to the conclusion that she was either a singer, an actress or a model. She has those magnetic looks that draw you in, a smile that's worth a million dollars and the natural charm that is so rare that it's effectively printing money for it's self.

In Tomomi we don't have a normal female boxer, we have someone very special.

Although originally known as a model Tomomi has made the move from the cat walk to the boxing ring with ease. She's not, at any point in her career, looked like a part time fighter. She's always looked like someone who is committed to becoming a champion and not relying on her looks to get her places in this sport. This is probably what has helped so much in her career already. Many other pretty ladies who get in to boxing think it's a game for Tomomi though it's a career and one that she knows has the potential to make her into a star.

As mentioned above, Tomomi was originally known as a model. She was in various major modelling competitions including "Miss Earth" and an "Asian Super Model" contest. Had she wished to stay with modelling it wouldn't have shocked us to see her on billboards around Japan and maybe even the occasional advert in the West.

Thankfully though Tomomi was a fighter at heart. She had learned to kickbox for several years in high school and although she wasn't a star she had shown a genuine fondness to combat sport.

Tomomi's love of combat sports was reignited a few years ago courtesy of friend, and current OPBF Featherweight champion, Hisashi Amagasa. Amagasa managed to inspire Tomomi to try her hand at boxing and she attempted to qualify for the 2012 Olympic games. Her dream, like most amateur boxers was to win an Olympic gold medal

Unfortunately for Tomomi she didn't have enough time to develop the skills and experience to qualify for the London games never mind winning a medal there. Despite the setback it was obvious that boxing bug wasn't going to leave her alone and she was advised to try and turn professional.

---
Tomomi got her first taste of being in the ring at a professional contest by being a ring girl for Hisashi Amagasa's Japanese Featherweight title defense against Takuya Watanabe. Following that she turned her attention to getting herself a professional boxing license.

In Japan it's not as easy as it is in some countries to become a professional boxer. Whilst almost anyone can get a license under some state commissions in the US and in specific parts of Europe, in Japan you need to prove yourself as capable. You need to pass a written examination and then a public exhibition of your skills. Whilst Tomomi blitzed the written exam her skills lacked the proficiency to allow her to pass the public examination and she was denied a license in her first attempt.

Following the failed attempt at earning a professional license Tomomi was told to quit trying to box and go back to modelling. Amazingly her desire was still there despite again falling short. This time though she seemed to take it personally and went to Thailand to pick up some extra experience in Muay Thai camp. On her return to Japan she under-took another public examination and genuinely impressed those observing her who gave her a license this time.

Having gotten her license Tomomi debuted as a professional in April 2013 and quickly impressed taking out fellow debutant

Ozora Hikaru

in just 32 seconds. The bout, on the under-card of Charlie Ota's OPBF Light Middleweight title defense against Kyung-Suk Kwak, saw Tomomi given great support from the crowd. Her skills, as unrefined as they were, did look like the early building blocks of a talented fighter. She had speed, size, reach, height power and the understanding that she had to use her advantages.

When Tomomi returned to the ring 3 months later for her second bout, against Thailand's

Yokkhao Loei Citygym

, she was again supported well. This time around however her skills had shown notable improvement. There was still some obvious flaws in the way she was fighting but she had developed some patience in her attack, learned how to carefully apply pressure and was clearly thinking about what she had to do. She was no longer a fighter swinging for the fences but a fighter who was beginning to understand how to box.

Although Tomomi failed to stop Yokkhao she had managed to take a 4 round decision and got 4 rounds of competitive action under her belt, something she certainly needed.

The continued development of Tomomi's skills were evident as she defeated

Jeephelyn Delima

inside a round in her 3rd bout. It was now clear that she was determined to succeed and become a better fighter. With her development in mind it was little shock when she transferred gyms to the well known Kyoei who were better suited to developing the talent and growing reputation that she had.

Tomomi's first fight under the Kyoei banner came on New Year's Eve 2013 as she fought southpaw

Kumi Oishi

. At the weigh in T

omomi stole the show

wearing a wedding dress and failing weight due to silicone inserts in her bra. When it came to the actual fight Tomomi again showed her developing skill set showing off short accurate counter right hands onto a busy Oishi who put Tomomi under some pressure in the opening round. Tomomi stuck with her game plan of landing straight right hands and in round 2 forced the referee to step in. It was a poor stoppage admittedly, though showed that Tomomi's skills were improving and that she could compete in front of an increasingly large audience.

Tomomi's first bout of 2014 was in March and whilst many reports were talking about her being paid an astonishing 1,000,000 yen she actually performed incredibly well stopping Thailand's

Kulabkhao Por Preecha

with a devastating body shot.

Sadly in her second bout of 2014 Tomomi suffered her first loss as she ran out of steam and was defeated by

Kai Johnson who scored a 5th round TKO against Takano

. The loss was all about stamina and conditioning and whilst Johnson had the ability and experience to pace herself Tomomi unfortunately ran out of gas in what could be the biggest lesson she could possibly learn. Hopefully Tomomi will take the loss as learning experience however there are some suggesting that she may walk away from the sport.

Although some had worried about Tomomi retiring following her loss to Johnson, the fighter has actually continued in the sport and recently bounced back from her sole loss with victories over

Dokmaipha Kiatpompetch

and

Rathsada Sor Worasin

.

Stood at 5'10" with a huge wingspan Tomomi some how makes the Super Flyweight limit. As long as she can continue to make 130lbs she will always have huge size advantage over her opponents. Her skills, whilst not great, are becoming better after every fight and with it being obvious she's a long term project for Kyoei she will be given plenty of time to develop. She's potentially the biggest cash generator in female boxing and there is no need to rush a fighter who is still this early in her development.

As long as she is kept busy and keeps improving then there is every chance Tomomi Takano will become one of the more recognisable names in female boxing.

The video below shows Tomomi's debut against Ozora Hikaru and is thanks to

Kojirou Sasaki
Powered by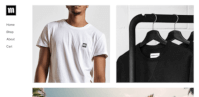 Create your own unique website with customizable templates.