TBS
One of the biggest channels carrying boxing in Japan is the massive TBS (Tokyo Broadcasting System) which is one of the leaders not just in sports TV but Japanese TV in general.
Although they are large they are also highly controversial and have courted controversy of the years with their "protection of sources". Their controversy has also reflected in some of the fighters they have chosen to show in recent years, including the
Kameda brothers
who are, of course, the bad boys of Japanese boxing.
Formed in 1951 TBS is one of Japan's oldest television networks and has a solid library of boxing videos on it's website. These not only include the Kameda's but also the very popular
Kazuto Ioka
who has an exclusive contract with the channel.
With Ioka's contract the channel also seems to have rights on the Ioka Gym promoted shows, which of course include
Ryo Miyazaki
, and this alone gives them a number of world level fighters, especially when you throw in the Kameda brothers as well.
Although the channel does have a number of fighters contract to it's station it sadly hasn't got any bouts listed for the near future. Thankfully however their library is accessible and does feature some pretty interesting stuff featuring Daisuke Naito, Takefumi Sakata and of course their active fighters. Sadly though the library doesn't seem to have any full fights unfortunately.
For those wanting to watch TBS broadcasts the channel is free to air in Japan and can be watched legally (though not in the best of quality) on Keyhole TV around the world, thankfully for those searching for the channel on Keyhole TV the name is just simply TBS.
---
Powered by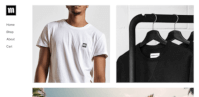 Create your own unique website with customizable templates.