Takanori Hatakeyama v Lakva Sim
Down goes the champion!
When we talk about Asian countries in a boxing sense it's rare that we mention Mongolia.
The country, situated in East and Central Asia is one of the most populated countries in the world and it's people seem to be amongst the toughest, though only one Mongolian fighter can legitimately claim to have been a boxing world champion, and that is
Lavka Sim
.
In 1999 Sim (10-1-1, 9)
got his second chance at a world title after having lost a split decision in South Korea to Yong-Soo Choi for the WBA Super Featherweight title. This time he would be facing unbeaten Japanese fighter Takanori Hatakeyama (22-0-2, 17), for the same title (Hatakeyama had beaten Choi for the belt)
The bout pitted
2 monster punchers together. Between them they had had 26 stoppage victories from just 38 combined fights (68.4%) and both were very highly ranked going in to the bout. Sim, as a fighter who had given Choi hell was seen as a very live challenger against a man who making just his second title defense.
---
The fight started at a genuinely enjoyable pace. Although the opening round wasn't a war it was far from a typical feeling out round with both both guys throwing plenty of shots at each other. It was obvious from the opening round however that Sim was going to be a determined challenger and wasn't just turning to make up the number.

The Mongolian marched forward continually and landed by far the punch of the opening stanza, a straight right at

around the 2:30 mark of the round.

In the second round the champion started to hold his ground a little more but this merely played to the strengths of the challenger who was bullish strong. The closer action saw Sim landing several hard body blows and although Hatakeyama landed one or two hard blows himself he was doing little to discourage the champion who hardly blinked when tagged.

It was in round 3 that action really started to take off as Hatakeyama landed his first notable flurry of shots on Sim who seemed to be stunned for a second before fighting back. It was certainly this round that saw the pace really ramp up as both men tagged the other up close in what was the most competitive round of the fight.

Round 4 saw Sim almost rush out to his opponent in an attempt to kill off Hatakeyama's momentum and although the Japanese champion landed a number of hard shots of his own he simply couldn't discourage Sim who was relentless.

Sim's relentlessness was going to be a problem for anyone but when added to his power he was a nightmare to fight. It was his power that dominated the

fifth round as he dropped Hatakeyama about a minute into the round with a beautiful 1-2.

Having been caught hard Hatakeyama went down like he'd been shot and it looked like that would be the end of that.

Amazingly Hatakeyama got back to his feet, it was a shock to see he was even awake never matter able to stand. It appeared, despite his brave efforts to get up, that the referee was going to have to wave the bout off with Hatakeyama in no fit state to continue, however the referee, Stanley Christodoulou, gave him the benefit of the doubt.

Sadly for the champion Sim didn't give him the time he needed to recover from the very heavy knockdown

and instead he charged to him and unloaded a severe combination to the head and body as the referee looked on (and on). There was several points where Christodoulou could have stepped in but he waited and waited as Hatakeyama took a battering before eventually stopping the action.

After the fight you could visibly see some of the damage to the

former champion who's jaw had clearly swollen up as a result of the shots he took following the knockdown. He, like the rest of us, must have been wondering what what Christodoulou had been doing allowing the shots to reign in like they had.
Fact Box-Venue

- Ariake Colosseum, Tokyo, Japan

Date

- June 27th 1999

Takanori Hatakeyama (22-0-2, 17)

2nd Defence of WBA Super Featherweight title

v

Laka Sim (10-1-1, 9)

Referee

- Stanley Christodoulou

Judges

-

Derek Milham (39-38)

Guillermo Perez Pineda (38-39)

Lou Tabat (38-38)

Outcome

- Sim TKO5

Awards-

Notable-

First ever world title victory

by a Mongolian boxer

The video below, thanks to

Sholin Semsol

,

shows the whole bout and clearly shows that

Christodoulou made a huge blunder in allowing Hatakeyama to continue after the knockdown.

Following the loss Hatakeyama would actually retire from the sport before returning almost a year later. Up on his return to the ring he claimed the WBA Lightweight title by defeating Gilberto Serrano in dominant fashion, dropping Serrano 5 times.

As the Lightweight champion

Hatakeyama would successfully defend his title twice. The first of those defenses saw him stopping Hiroyuki Sakamoto, before he drew with Rick Yoshimura.

Hatakeyama would then lose his title to

Julien Lorcy in July 2001 and retire from the sport having fought for the final time and having amassed a very solid final record of 24-2-3 (19).

Sim on the other hand was starting his career at the top.

Unfortunately for Sim his title reign would last just 4 months before he lost the title, controversially, in South Korea to

Jong-Kwon Baek in his first defense.

The loss of title didn't end Sim's dreams and less than 3 years later he would fight

Yodsanan Sor Nanthachai for the title. Sim would lose to Nanthachai in a 1 sided decision before moving up and claiming the WBA Lightweight title in 2004.

Once again Sim's title would end prematurely as he was out pointed by the fast rising Juan Diaz

. Sim would then only fight twice more before hanging up his gloves with a record of 21-4-1 (18)
Powered by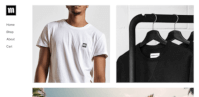 Create your own unique website with customizable templates.