​Svenson - Excite Boxing (October 17th 2016)
Venue
- Korakuen Hall
Date
- October 17th 2016
Main event
- OPBF Super Middleweight title bout Shintaro Matsumoto (13-4, 9) Vs Jayde Mitchell (9-1, 4) First defense by Matsumoto
Promoter
- Yonekura Promotions
Service
- Asign Boxing
Svenson Excite Boxing is a series of shows from Yonekura Promotions. On October 17th 2016 they hosted a show headlined by a OPBF Super Middleweight title bout between Japan's Shintaro Matsumoto (a Yonekura fighter) and Australian visitor Jayde Mitchell. It was Matsumoto's first title defense since his surprising victory over former world title challenger Yuzo Kiyota, in what was the third bout between the two men, and it was Mitchell's first bout outside of his native Australia.
The card featured 4 under-card bouts including an intriguing match up between between Reiya Abe and Tsuyoshi Tameda as well as the debut of Tomohiro Sugano.
The card was shown over the Asign service and was held at the Korakuen Hall
Shintaro Matsumoto (13-4, 9) Vs Jayde Mitchell (9-1, 4) -
Scheduled 12 rounds
Reiya Abe (12-2, 6) v Tsuyoshi Tameda (13-2-2, 11)
- Scheduled 8 rounds
Yuki Uchida (3-3) v Akihiro Hikichi (3-8-4)
- Scheduled 4 rounds
Daichi Matsuura (1-1-1) v Hiroyuki Sato (1-0)
- Scheduled 4 rounds
Tomohiro Sugano (0-0) v Shogo Yamamoto (0-1)
- Scheduled 4 rounds
---
Powered by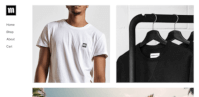 Create your own unique website with customizable templates.