Shozo Saijo
Courtesy of boxrec.com
Not every legendary fighter is particularly well known well remembered, one such case is the ill forgotten
Shozo Saijo
(29-7-2, 8) who is scarcely remembered despite his place in Japanese boxing history.
Born in 1947 in
Saitama, Saitama the Japanese fighter actually made his name for fighting outside of the land of his birth and was incidentally the first ever Japanese fighter to claim a world title on foreign soil (and the 7th Japanese fighter to claim a world title).
Saijo's career started in Japan but floundered for several years as he picked up several losses and draws
in Tokyo where he was originally based. After 18 fights (all in Tokyo) Saijo's record stood at a credible but unimpressive 13-3-2 (2) with no wins of note.
To start off 1968
Saijo started to fight internationally and although he lost on his international debut in Mexico to
Ignacio Pina
he had shown to be much better than his record indicated. His development, not just as a man but also as a boxer was evident again just weeks later when he scored his first international victory defeating
Tony Alvarado
in the USA.
Just weeks after defeating Alvarado, Saijo would fight again stateside and was controversially beaten by the then unbeaten
Jose Luis Pimentel
. The result, a split decision in favour of Pimentel, was close enough to warrant a rematch which saw Saijo claiming the victory he had been denied of the first time around.
---
Following the revenge that Saijo had gotten over Pimentel he was matched with the then WBA Featherweight champion

Raul Rojas

in a non-title bout. Surprisingly the 21 year old Saijo got the better of his older and more seasoned rival, who had lost just 1 of 36 bouts going in (and that loss came to the excellent Vicente Saldivar), and claimed a majority decision.

Just 3 months after defeating Rojas, Saijo managed to get a rematch with the champion, this time the title was on the line and Saijo went in knowing that a win would see him becoming the first Japanese fighter to claim a world title on foreign soil. Saijo wasn't to be denied his place in history and the youngster started well getting off to a solid start before dropping Rojas in round 6. Although Rojas battled back well in the middle rounds and even cut Saijo, the Japanese fighter rallied in the later rounds to claim a clean decision and take the title.

Having won his world title on foreign soil Saijo would quickly receive plaudits from both the US and Japan, where he returned with the belt. He would receive awards for both "The Ring Magazine progress of the year" and the inaugural "Japan Professional Sports Grand Prize" to top off a breakthrough 1968.

Saijo would make the first defense of his belt less than 5 months after claiming it and would defeat Venezuelan

Pedro Gomez

via decision to keep his belt. Over the 2 and a half years that followed Saijo would intersperse 4 title defenses with several non-title bouts. Although the non-title bouts were against generally poor competition his defenses against the likes of Jose Luis Pimentel (to finish a trilogy),

Godfrey Stevens

and

Frankie Crawford

(twice) were all credible victories.

After his victory in 1968 against Pimentel, Saijo had run up 13 straight victories before suffering a split decision defeat in a non-title bout to the excellent

Hiroshi Kobayashi

(who himself was the WBA Super Featherweight world champion). The loss to Kobayashi was nothing to be ashamed of, but was the start of the end for Saijo would fight just 3 more times as a professional boxer, claiming 2 victories before suffering a 5th round defeat at the hands of

Antonio Gomez

and retiring from the sport, aged just 24.

Despite retiring from boxing after the loss to Gomez, Saijo would actually fight once more, in a kick boxing contest against

Toshio Fujiwara

in 1974. Fujiwara was the All Japan Kickboxing Association Lightweight champion and his class at kick boxing showed as he defeated Saijo in 3 rounds with Saijo promptly retiring from kick boxing.

Although a forgotten name in Japanese boxing, Saijo's accomplishments are worth noting. His title victory was the first ever for a Japanese fighter on foreign soil (as either challenger or champion), he was, as mentioned the first ever man to be given the honour of "Japan Professional Sports Grand Prize" (and one of only 3 boxers to have claimed the title).

As an under-rated boxer who used excellent skills, a highly trained jab and solid movement Saijo is a fighter who deserves to be remembered though sadly it appears he's just another forgotten name lost to sorrows of time.

The video below (thanks to the always great

FleaBOXING

) shows Saijo's second bout with Frankie Crawford in it's entirety, it was the final successful title defense for Saijo and a brilliant fight which saw both men hurt.
Powered by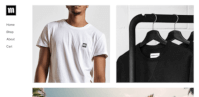 Create your own unique website with customizable templates.