Shozo Saijo
James J Braddock will always be remembered as the "Cinderella Man", he isn't the only "Cinderella" story in boxing however with Japanese fighter Shozo Saijo (29-7-2, 8) being known in Japan as the "Cinderella Boy". The nickname doesn't have the historical and international association that Braddock's does, but Saijo shouldn't ever be a man forgotten by the world. In fact he was a major player for Japanese boxing in his prime and has left a lasting impression on Japanese boxing, more than 50 years after his debut.
Born in 1947 Saijo was just 5 years old when Yoshio Shirai became the first Japanese fighter to win a world title, with Shirai claiming the World Flyweight title in 1952. Shirai would lose the Flyweight title in 1954 and it would take more than 7 years for Japan their second world title, with Fighting Harada claiming the Flyweight title in 1962. Harada's title win would play a major role in the first Golden Age of Japanese boxing, which saw more TV broadcasts of the sport and more fighters having more success. Harada's former nemesis Hiroyuki Ebihara would get into the mix in 1963 and then
Takao Sakurai won an Olympic gold medal in 1964.
As Saijo hit his teens the sport was going through a boom in his homeland. By then however the boxing bug had it's teeth well into Saijo, who had been training since he was a youngster. As a kid he had been at the Noguchi Boxing Gym before turning professional under the gym that was set up by Masaki Kanehira, a gym that is now known as the Kyoei gym.
Saijo didn't have immediate success. He would debut in August 1964, just days before Sakurai won his gold medal, and by the end of the year he was 3-3-1. Saijo was busy again in 1965 as he ran his record to 8-1-2. It was a good year for the youngster but 1966 didn't treat him as well, and he went 1-2 during the year as his record fell to 9-3-2. He wouldn't even score his first stoppage win until March 1967, when he stopped Takeo Bando in 4 rounds, though that was followed by another KO, as he took out Toyoharu Mizuta in September 1967. Sadly Saijo had actually suffered a fractured jaw in the win over Bando, causing him a lengthy break from the ring before beating Mizuta.
---
Entering 1968 with a record of 13-3-2 (2) the then 20 year old Saijo, and those who followed him, would not have expected him to go on to achieve special that year. That became even clearer when he lost just days into the year, losing to Ignacio Pina in Mexico, in what was Saijo's international debut. A bounce back win over Tony Alvarado, just over 2 weeks later, followed before he lost again, losing a controversial split decision to the highly regarded, and unbeaten Jose Luis Pimentel, again just weeks after he had last fought. The effort against Pimentel lead to a rematch, and this time it was Saijo who would get the win, taking the bout with a unanimous decision. It was a notable shock win for Saijo, but would turn out be only his third biggest win of the year.

Less than 3 months after upsetting Pimental we'd see Saijo return to action to take on WBA Featherweight champion Raul Rojas in a 10 round non-title bout. Rojas was 34-1-1 (22), his only loss had come to the legendary

Vicente Saldivar, and he had beaten everyone else he had faced. Saijo showed no fear of his experienced and world class opponent, taking a majority decision over Rojas. That lead to a rematch 3 months later, this time with the title on the line.

At the time of the rematch between Saijo and Rojas no Japanese fighter had ever won a world title outside of Japan. Saijo marked his place in history by clearly out boxing Rojas, dropping the champion in round 6 and taking a clear win to claim the WBA world title. Despite having won the first bout Saijo was 16-5-2 (3) and was just a 21 year old, who had seemingly landed the shot by catching the champion on an off night, by winning the rematch he proved it wasn't a fluke and became a notable star of Japanese boxing.

The win, in the second bout, with Rojas had shown what Saijo could do. His foot work shone and he attacked in the last 10 seconds of rounds,

something that was dubbed "Cinderella Magic" by the Japanese press who dubbed him the "Cinderella Boy" after this win. The name came partly from his age, and partly from the fact he had come from obscurity to a star with no real sign suggesting he would ever win a world title based on his pre-1968 career.

Returning to Japan as the world champion Saijo's first bout after his title win saw him take on Filipino champion

Flash Besande at the Korakuen Hall. Saijo would be dropped, twice, and be given an unexpectedly tough test from the Filipino, who had come with the intention of upsetting the champion. Despite being put down Saijo managed to turn the table and stopped Besande in the 8th round. The bout would later be named as the Japanese fight of the year.

After the struggle with Besande things got back to being a bit more straight forward for Saijo in 1969, when he easily out pointed Pedro Gomez to score his first defense of the WBA title. Straight forward wins over Pedro Rodriguez and Marcello Cid followed before he met former rivel Jose Luis Pimentel in their third, and final, meeting. Having split their first 2 bouts, 1-1, it was assumed we'd be seeing the judges involved again here. Instead however Saijo stopped Pimentel, in round 2, to record his second defense of the belt. This result ended their rivalry, and did so in clear fashion with Pimentel being unable to beat the 10 count from an excellent left hook from Saijo.

To end 1969 Saijo would fight in a non-title bout in Hawaii, defeating Felipe Torres in a 10 round bout.

Saijo had a busy year in 1970. He began it by defending the WBA title against Chilean veteran Godfrey Stevens, with a wide 15 round decision. A stay busy win over Lion San followed a couple of months later before Saijo took on American challenger Frankie Crawford. Crawford showed he belonged at world level and pushed Saijo all the way in a really tight 15 round bout, that Saijo just narrowly got a majority decision in. To make sure he didn't get rusty he would fight a stay busy bout with Isamu Nitta, who was stopped in 4 rounds.

To end 1970 Japanese fight fans were treat to something special. Saijo, still the WBA Featherweight champion, would move up in weight to take on the then WBA Super Featherweight champion Hiroshi Kobyashi in a champion Vs champion bout, held just above the Super Featherweight limit. It was the first time two Japanese world champions had faced off, something that is still way too rare. In the end Kobayashi did just enough to take a split decision over 10 rounds, ending a 13 fight winning run for Saijo.

Saijo would return to Featherweight in 1971, successfully defending his title against Frankie Crawford, in their second meeting. This was again an incredibly close bout, but Saijo would take the unanimous decision this time.

A stay busy win against Rey Vega, from Mexico, followed before Saijo would lose his title to Antonio Gomez, losing in 5 rounds to Gomez in September 1971. Gomez would prove too powerful for Saijo who was put down hard from a right hand. He beat the count but was put down twice more before the referee stopped the contest. He then quickly announced he was retiring from boxing, at the age of just 24.

Following his boxing career Saijo actually had a brief kick boxing career, and went an impressive 15-1-1 (13) in kick boxing, with his only loss being to the then WJKF Lightweight champion Toshio Fujiwara. The loss, which was televised, ended when Saijo's brother, working his corner, threw in the towel, and Saijo would then retire from combat sports.

Following his retirements Shozo would participate in acting and then set up a boxing gym.

Although a forgotten name in Japanese boxing, Saijo's accomplishments are worth noting. His title victory was the first ever for a Japanese fighter on foreign soil, he was first ever man to be given the honour of "Japan Professional Sports Grand Prize", and one of only 3 boxers to have claimed the title, and As an under-rated boxer who used excellent skills, a highly trained jab and solid movement Saijo is a fighter who deserves to be remembered though sadly it appears he's just another forgotten name lost to sorrows of time.

​(Image courtesy of the JPBA)
Powered by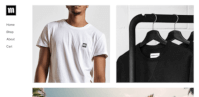 Create your own unique website with customizable templates.