Shigeo Nakajima
When we talk of the best Japanese Light Flyweights of the late 1970's and early 1980's the first name that springs to mind is
Yoko Gushiken
, who dominated the world scene from 1976 to 1981 with 13 defenses of the WBA title. What is often forgotten is that he wasn't the only Japanese fighter holding a Light Flyweight title in 1980, with the often forgotten
Shigeo Nakajima
(13-5-1, 7) claiming the WBC title in early 1980 and having a brief reign as a champion. Even following his reign Nakajima would remain a fixture on the world stage until his retirement.
Sadly there is a reason Nakajima is often forgotten, whilst Gushiken is well remembered by hardcore fans, and that was the fact Nakajima's reign lasted less than 3 months, whilst Gushiken's lasted several years, and also ended with Nakajima losing the belt in his first defense. There is however a very well known reason for why his success was so limited, but we'll get on to that a little bit later.
Nakajima was born in Yuki, Ibaragi in 1954 and he was an excellent amateur fighter, running up a brilliant 80-15 (48) record in the unpaid ranks. That sort of success had earmarked him as a real potential star of the future, and showed that he was a brilliant talent, a boxing genius if you will.
---
Following his amateur career he would sign up with the well established Yonekura gym and begin his professional career in 1976, scoring a second round win over Shigeo Maezawa. The Yonekura gym president, Kenji Yonekura, had huge plans for Nakajima, and was seeing him as being the next star of the gym, following in the footsteps of Kuniaki Shibata and Guts Ishimatsu.

Nakajima's second second bout would come just 2 months after his debut, when he faced off with Chi-Bok Kim in South Korea. Despite only being a professional novice Nakajima would earn a draw over 8 rounds with Kim, who had been an exceptional amateur and had won gold at the 1975 Asian Championships. It was clear that Mr Yonekura had high expectations and real belief in Nakajima and matched him hard as a result, believing his man could beat Kim, even in Korea. It was also thought that by fighting metter competition Nakajima would develop quickly and be ready for world title fights sooner rather than later.

Returning to a Japanese ring the following month Nakajima would stop Toshiro Fujii then take a win over the experienced Beaver Kajimoto, who had twice fought to draws in bouts for the Japanese Flyweight title. It was obvious that Nakajima had talent, and could achieve great things, and he continued to show what he could do, in flashes, whilst running his record to 8-0-1 (5). During that 9 fight unbeaten run he had not only beaten Kajimoto but also Kazunori Tenryu, the Japanese Light Flyweight champion and a 2-time world title challenger, and Koichi Maki, who would later become the Japanese Flyweight champion.

The impressive start from Nakajima lead him to a bout with former world champion Bernabe Villacampo, who had ended the Flyweight title reign of Hiroyuki Ebihara, in the spring of 1978. Villacampo was in Nakajima's face from the off and forced the Japanese novice into a fight that he didn't want, breaking Nakajima's resolve in the 4th round. Villacampo had dropped Nakajima in round 3 followed by 3 more knockdowns the following round, giving the Japanese hopeful his first loss. Had Nakajima had over-come Nakajima there is a very strong chance that he would have been put into a world title fight within his next 2 or 3 fights with Mr Yonekura being that confident in his man. Sadly the loss destroyed those hopes, and seriously harmed his rise through the ranks.

It wasn't long until Nakajima lost his second bout, losing a decision to Korean teenager Hwan Jin Kim just 2 fights later. Kim, who would later go on to claim the WBA Light Flyweight title, was making his international debut and out boxed the Japanese fighter who had quickly fallen from 8-0-1 to 9-2-1.

Thankfully, in 1979, it seemed like things began to click for Nakajima, who by now had earned a reputation as a lazy trainer, and someone who wasn't committed to making the most of his talent. He began 1979 by stopping the hard hitting Marciano Sekiyama in 7 rounds, he would then take out Kobumura Tomihisa before scoring a decision win over Hong Soo Yang. Yang, who was then 21-4-3 (4), was the OPBF Flyweight champion and though Nakajima dug in hard and did just enough to earn the 10 round decision from the judges, who put in bizarre scores including 98-98 and 98-97.

Nakajima's solid 1979 lead him to getting a shot at WBC Light Flyweight champion Sung Jun Kim on January 3rd 1980. Kim had held the title since September 1978, when he took it from Thai teenager Netrnoi Sor Vorasingh, and had defended it 3 times. With Joe Koizumi as his trainer Nakajima managed to pull out the performance of his career and out point Kim over 15 rounds, and doing so with clear margins on all 3 cards. The bout saw him out work, overwhelm and outspeed the Korean to take the well earned decision win. It was a notable upset and showed what Nakajima was capable of, even if it did only happen thanks to his team essentially pulling him out of bed to train and do road work.

With just 16 bouts to his name Nakajima had claimed a world title and that title win should have opened huge doors for him. There should have been talk about a potential unification bout with Gushiken and given his ability there should have been huge plans for Nakajima. Sadly however he would lose the title just 80 days after winning it, losing it to Panama's excellent Hilario Zapata in a close 15 round decision. A rematch would occur 6 months later, and Zapata would stop Nakajima in the 11th round, whilst having a comfortable lead on all 3 cards.

Following back to back losses Nakajima would seemingly lose his desire to fight, but would return in May 1981, only to get knockout out by domestic foe Nobuyuki Watanabe. That lead to him retiring with a record of 13-5-1 (7). That came just 2 months after Gushiken had lost the WBA world title to Pedro Flores, and secured his place in Japanese boxing folklore.

With a professional career of just 19 fights Nakajima is a great "what if" for boxing. If he had been dedicated to the sport there is no doubting he could have achieved so much more. It was however an intense career that saw him fighting as a professional for less than 5 years and yet still he fought in 4 world title fights and was, for a short time, a world champion

Having been seen as a boxing genius when he began his career Nakajima's issues with training, as well as drinking and smoking, clearly cost him a chance to prove his greatness. He was incredibly gifted, and was the third man from the Yonekura gym to win a world title, following Kuniaki Shibata and Guts Ishimatsu. He is however the least well remembered of the gym's world champions, and is a long way behind not only the two champions who came before him but also

Hideyuki Ohashi

and

Hiroshi Kawashima

, who would become the gym's 4th and 5th world champions.

Despite his relatively disappointing career Nakajima would remain a notable figure in boxing. He would join the Japanese Amateur Boxing Federation as a director in 2015, under the now disgraced former president Akira Yamane. He would also work as a commentator at times for the sport, and is still revered for his talent, even if he did fail to make the most of it.

​(Image taken from the JPBA website)
Powered by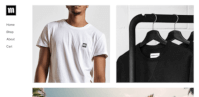 Create your own unique website with customizable templates.