Satoshi Iida
When we think of Japanese boxing we tend to think of fighters from either Kanto or Kansai. There are however a handful of fighters who have reached world level despite spending much of their careers, if not their entire careers, outside of the two big Japanese markets. One such fighter is
Satoshi Iida
(25-2-1, 11), who is from the Chubu region and really made his name in the local area, which has also given us the likes of
Kiyoshi Hatanaka
, Hideki Todaka, Yasuei Yakushiji and more recently
Kosei Tanaka
.
Born in 1969 Iida would take up boxing properly in his teens, when he was at the Gifu Keizai University, and he enrolled in the boxing team there in 1988. In 1990 he featured on a TV show, dubbed, "boxing preparatory school" (translated), which looked at a number of promising youngsters who liked boxing and were able to receive guidance from former world champions. That same year he would also take part in his pro-test bout in September 1990. At the time he was part of the Hanagata gym, though would actually make his debut fighting out of the Green Gym in Nagoya in 1991.
---
On March 23rd 1991 Iida would make his debut, and defeat Hideyuki Koshiba with a 4 round decision. Before the end of the year he had advanced his record to 5-0 (2) and his

good boy looks had helped him to build a notable female fan base from early in his career. Not only was he growing a fan base but also a career and his win on December 8th against

Hirofumi Fujiwara secured Iida a fight at the All-Japan Rookie of the Year final in February 1992.

At the All Japan Rookie of the Year final Iida would face Jiro Matsushima, who like Iida had also been featured in the same TV show back in 1990. When the two men faced off Iida would over-come Matsushima with a decision win to take the Rookie of the Year crown. Notably these two would actually continue their rivalry in 1994, but more about that later.

Following his Rookie of the Year win Iida would continue his winning run, scoring 3 more wins in 1992 and then nothing up 4 more wins in 1993. It was really 1993 that Iida ramped up his competition, picking up notable wins against

Hisashi Tokushima, a former Japanese and OPBF champion and world title challenger, and former world and OPBF champion Rolando Bohol.

The good form, and 13 straight wins, had moved Iida into a positon to fight for the Japanese Super Flyweight title, which was vacated in by Hiroshi Kawashima, as he began to campaign for a world title. Iida's opponent in his Japanese title fight would be old foe Jiro Matsushima, the same man he had beaten in the All Japan Rookie of the Year final. This would be the first title bout for either man, and in the end Iida would stop Matsushima in the 8th round to claim the Japanese Super Flyweight title.

Iida would make his one, and only, defense of the title just 4 months later, when he stopped Takayuki Akazawa in 7 rouds in July 1994. The reason for vacating was clear, he wanted to fight for a world title.

To end 1994 Iida would fight in his first 12 round bout, taking on tough Filipino fighter Ernie Cataluna. Cataluna had previously fought for a world title and was a former OPBF champion. Despite the experience of the Filipino he would come up short against the talented Iida who continued his march towards a big fight.

After picking up 4 wins in low key bouts Iida would finally get a world title bout in April 1996. By this point Iida had stretched his record to 20-0 (10) and become a name that fans in Nagoya were well aware of

. His opponent for the bout was WBA Super Flyweight champion Alimi Goitia, a 14-0 (11) fighter from Venezuela who had won the title in Korea, stopping Hyung Chul Lee in chaotic circumstances, and defended it twice, stopping Aquiles Guzman and Lee in a rematch. Sadly for Iida he wouldbe up against a man who hit too hard and was too strong. Iida would be dropped in round 4, from a wild right hand, and then be stopped the following round, as Goitia tagged him with a series of hard shots.

Following his first loss Iida picked up a couple of straight forward wins, rebuilding his confidence before moving into a second world title fight. This time it was against Goitia's conqueror

Yokthai Sithoar from Thailand. Sithoar had won the title from Goitia in August 1996 and had made 2 defenses coming in to this bout, to extend his record to 13-0 (8). This was a razor thin bout, which was hard to score through out, and saw both men landing a lot of clean leather in a very entertaining bout which saw Sithoar bringing a lot of pressure and Iida needing to respond. The hard to score nature ended with the bout being declared a draw.

Iida and Sithoar would have a rematch 8 months later, and as with their first bout Sithoar brought the pressure, though early on Iida's boxing IQ, sharp jab and good footwork would be the difference. Iida would, notably, score an opening round knockdown, with a gorgeous straight shot. Despite the early success Iida was under all sorts of pressure late on as Sithoar looked for a knock out against the Japanese fighter. Iida would be forced to fight negatively and in a survival mode in the later rounds. Despite the pressure and the trouble Iida was in late on he would take the decision, a narrow unanimous decision.

In his first defense iida took on former 2-weight world champion Hiroki Ioka, who was looking to become the first 3 weight world champion from Japan. Ioka, who had won world titles at Minimumweight and Light Flyweight, showed his talent by running Iida incredible close. In the end however Iida would just do enough to take the decision, and make his first defense of the title. It was a fairly tactical match up but Ioka would come up short as Iida continued his reign, and thwarted Ioka's dreams of becoming a 3-weight champion.

iida would score his second defense 3 months later, when he battled to a very hard fougth 12 round decision win over Nicaraguan challenger Julio Gamboa, in what was a really close bout, as Iida's previous 3 had been.

In December 1998 Iida would take on veteran Jesus Rojas, from Venezuela. Iida started well but suffered a nasty injury to his shoulder in round 5 and had to battle through the agony through out the bout. There was point deductions from Rojas for his tactics, which meant the bout ended up closer than it looked.

At the end of 12 rounds all 3 judges had the bout scored in favour of Rojas, who would actually return to Japan and the following year, drawing with and losing to Iida's fellow Green gym fighter Hideki Todaka.

Following his title loss Iida had planned to make a comeback, but changed his mind, citing a lack of energy for fighting. Instead of fighting again he set up a gym, and remained involved with boxing by not only running his gym but also working with TV companies, boxing magazines and even featuring in the movie version of Ashita No Joe.

(Image courtesy of the JPBA)
Powered by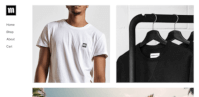 Create your own unique website with customizable templates.