Earlier today Japanese fight fans at the Korakuen Hall had the chance to see a thrilling WBO Atomweight world title fight, resulting in veteran

Nao Ikeyama (18-3-2, 5) [池山直] narrowly hanging on to her title.

The 47 year old champion, was making her 6th defense of the title, and was facing former foe Saemi Hanagata (13-6-3, 7) [花形 冴美], following a draw last year. And once again the judges struggled to separate the two wonderfully matched fighters.

In the early stages it seemed like the younger Hanagata was just doing enough to net the rounds, and was

in the lead on all 3 cards after 4 rounds, with scores of 39-37 on all the cards. Although she was leading the judges were having problems deciding on which rounds to give the champion, with one judging giving her round 1, another giving her round 2 and the other giving her round 4.

In the middle rounds it was Ikeyama who came on strong, winning rounds 5 and 6 on all 3 cards to put her self level. From then on it really was anyones with Hanagata winning round 7 unanimously and Ikeyama taking round 10, but the judges being split on rounds 8 and 9. Thsi resulted in a split decision draw with scoresof 96-94, 95-95 and 94-94.

---

Whilst neither fighter will feel happy about the draw neither can really complain as they cancelled each other our brilliantly at times, with neither getting much of an upper hand for long. The bout was fought on margins and when all was set and done a draw was a fair result, in what was a real back and forth contest with both fighters landing solid shots on the other.

With this being a second draw between the two women in around 13 months the logical step would be a third clash, though we could understand both looking else where as these bouts were punishing, and with neither clearly being able to prove themselves the better fighter it could be worth leaving the serious tied at 0-0.

With her 48th birthday just around the corner Ikeyama really does continue to amaze, matching younger fighters as she did here, showing great stamina through out and battling herself out of an early hole. It is however worth wondering how long she can have these tough battles before her body ages over-night, and when that happens it could well be to a lesser fighter than Hanagata.

Sadly for Hanagata this was a 4th set back in a world title bout, where she is now 0-2-2. She has proven she really does belong at this level and will also take a lot from the fact it took her mentor Susumu Hanagata until his 5th world title fight before he finally won a title, claiming the WBA Flyweight title back in 1974 when he defeated Chartchai Chionoi in their second bout.

For those interested in this bout it will be on subscription service Boxingraise.com.

​(Images courtesy of boxmob.jp)


---

Fans at he Korakuen Hall today were treat to several treats, including two female world title bouts. Whilst the WBO female Bantamweight title fight between Naoko Fujioka and Shindo Go may go down as the female fight of the year, the co-feature, a bout between WBO Atomweight champion

Nao Ikeyama

(17-3-2, 4) [池山直] and exciting challenger

Saemi Hanagata (12-6-3, 6) [花形 冴美], was also thrilling.

The bout saw Ikeyama, the oldest world champion in Japanese boxing history, narrowly retain her title with a split decision draw whilst Hanagata suffered her third setback in a world title bout.

From the off the bout was a real fight with both letting their hands go. It wasn't classically pleasing but it was engrossing, action packed and enthralling with neither knowing when to back down, or when to back off.

With the style of the bout, and the all action mentality of both it was clear that the bout was going to be a hard one to score and that was seen in the cards which read 96-94, 95-95 and 94-96 to give a fair, but frustrating, split decision draw.

(Image courtesy of boxingnews.jp)

---

As well as the trio of world in Osaka on Tuesday there was also title action in Tokyo, albeit it a female title fight.

The bout, which saw Saemi Hanagata (8-4-2, 3) fighting Yuko Kuroki (9-4-1, 5) for the OPBF female Minimumweight title, unfortunately ended in a draw which saw the title remaining vacant.

The fight was close through out and there was little shock that the scores were all close with both fighters taking a 77-76 card in their favour, though the draw was ruled by the third card which scored the bout 77-77.

Interestingly this was a rematch between two fighters who fought back in June. On that occasion Hanagata came out on top taking a decision over Kuroki, this will feel somewhat like revenge for Kuroki, despite not claiming the win.

Powered by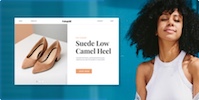 Create your own unique website with customizable templates.