For a second day running Chinese fight fans had a world title fight on CCTV 5, with the channel hosting the second of their Lunar New Year Cup shows.

Today's bout saw Japan's

Etsuko Tada (16-3-2, 4) [多田 悦子] travel to Macau take on Chinese fighter ​Cai Zong Ju

(9-1, 1) [蔡宗菊] in front of a partisan crowd. The fight started with Tada looking to establish her busy jab though the only real punch that had the crowd making any noise was a shot from the local favourite. Again in second round it was the champion trying to press the action, and it seemed that the only shots getting a reaction from the crowd were those from Ju, who did try to make the most of her jab from range, and single shots when openings arose.

With Tada trying to bring the aggressive pressure, and Jun doing her best to keep the fight at range, it did start as a frustrating affair to watch, with clean shots being at a premium for both fighters. Despite the lack of solid punches in the opening stages the bout was compelling viewing, with questions being whether Tada would be able to force her fight on to Ju, or whether Ju's movement would be too quick for the Japanese veteran

In round 4 was saw Tada manage to have some notable success in the early stages, bu Ju avoided being overwhelmed and began firing in some really sharp counters, stiffling Tada's momentum, and clinching when she had to. It was a well crafted game plan and one Ju continued to use through the middle rounds, forcing Tada to continually up the ante.

At times Ju seemed to do more holding than hitting, with round 6 having some notably frustrating moments, but it effectively took the sting out of Tada's assaults and when Ju did let her shots go they were often eye catching blows. The holding did however seem to come with Ju showing some signs of slowling down and being tired, things that helped Tada making the fight her fight and in round 7 it seemed like Tada was beginning to land the telling blows. Despite landing those notable shots she was in a hole and chasing the bout and that was clear again in round 8, another good one for the visitor.

Going into the final 2 rounds it seemed like Tada was on the acendancy whilst Cai was struggling with the pressure and aggressiveness of Tada. That was clearly seen in round 9, with Ju doing very little offensively, and again in round 10 as Tada looked to make a big statement whilst Ju looked to do her best to avoid a fight. It was another easy round to score to the defending champion, but wasn't the big round she needed to turn the bout around.

At the final bell the scorecards really were a bit strange. Two of the cards favoured the challenger, with scores of 98-92, scores that seemed too wide even if they did have the rightful winner. The third judge, remarkably, had Tada winning 98-92, a score that we simply have to question. Tada was always in the bout, and always had her moments, but she constantly struggled with Ju's movement in the early stages and came on just a bit too late.

Some are going to question why a main event between female minimumweights was fought in such a huge ring, to the credit of the promoter however, they got their fighter a big advantage here, giving Ju a lot of room to play with, and play with it she did as she moved through out and frustrated Tada in the early rounds. Ju will also be thankful for the fact females fight over 10 rounds, as she looked very tired in the later rounds.

With the win Ju claims her first world title, whilst Tada loses her IBF crown in her first defense and aged 35 Tada's best days are behind her. She might have one more run left, and might be looking to get a rematch with Ju in Japan, but she's not the fighter she once was.

---

On Friday fans in Hyogo had reason to celebrate as local fighter, and former WBA female Minimumweight champion,

Etsuko Tada

(15-2-2, 4) became a 2-time world champion

The talented Tada was really in a must win bout as she took on Mexican fighter

Kareli Lopez

(8-6-3, 2). If Tada lost it would have been a third loss in 5 bouts, and her third successive at the top level. She knew what was riding on the bout and fought as if her career depended on it.

Early on Tada tried to use her feet and movement to neutralise the aggressive Lopez. It was a tactic that she though would successful but Lopez was simple too hungry to be thwarted by just movement and instead Tada had to mix things up, boxing more aggressively and using her experience and ring smarts to try and blunt the offensive of the visitor.

The Mexican, who certainly doesn't sport a flashy record, wasn't going to be easily beaten and refused to ever cave in to Tada, despite the fact the crowd were certainly behind the home time fighter. In the end however Tada did just have that little bit extra as she claimed the title, with a unanimous decision and returned to being at the top of the proverbial mountain.

The final decision saw all 3 judges scoring the bout to Tada, with scores of 97-93 and 96-94, twice. It was however a performance that didn't satisfy the champion, who seemed to confess that she hadn't been at her best.

(Image courtesy of

daily.co.jp

)

---

Week in and week out we see one scorecard that isn't just questionable but is downright wrong. It seems it's now commonplace for one judge to dial in a card without watching the fight and without caring about the integrity of the sport that they are supposed to be officiating in. Sadly for Etsuko Tada (13-2-2, 3) the "odd judge" in her bout this past Saturday night scored the bout 99-90 to Anabel Ortiz (16-3, 3) and helped the Mexican to a successful but controversial defense of the WBA female Minimumweight title.

Last year Tada had lost the belt to Ortiz in Japan by split decision. This time around Tada had gone to Mexico in an attempt to reclaim the belt but found the judges, especially the "odd" judge, to be less than helpful in her attempt to become a 2-time world champion.

The bout started at a hectic pace with both going all out in a fast paced and highly exciting fight. It wasn't so much boxing as a fight with both unloading shots on one another. It was was entertaining as you could get with Tada pinging in lighting fast right jabs whilst Ortiz tried to turn the fight into an inside brawl and neutralise the height and reach of the challenger.

Through 4 rounds the fight was brilliant with Tada seemingly getting the much better of it.

From round 5 on wards the fight began turning in favour of the Mexican who was given some help when Tada was deducted a point for head clashes and rounds 6, 7, 8 and 9 all seemed to competitive with Ortiz just doing enough to take them overall, however they were all competitive and no one would have batted an eyelid had one gone to Tada.

The fight ended on a real high with both trading shots through the final round, blood dripping from the faces of both women as they put it all on the line in the hope of winning a close fight. It really was a round that deserved to decide the fight and in the end it was the sort of round that fans deserve to watch. Sadly the judge who scored 99-90 had already made up their mind on who had won and lost well before the round, the other judges however each seemed to watch the fight and make a fair decision.

Given the action and the number of close and competitive rounds no one really knew which way the bout had gone until the cards we read out. Sadly they favoured Ortiz with scores of 99-90 and 96-93 whilst a dissenting judge had it 95-94 to Tada in what was a very tight bout though one that likely left Tada asking what she needs to do to earn favour with the judges who have now given her two split decision losses to Ortiz.
Powered by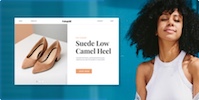 Create your own unique website with customizable templates.