Saturday October 26th 2013 may be one of the most memorable days in Filipino boxing this year. Really it had everything.

The most notable match up of the day was an IBF Light Flyweight title bout

that saw

John Riel Casimero (19-2, 11) defeating tough Mexican challenger Felipe Salguero (18-5-1, 13)

. Salguero, who had given Donnie Nietes a really hard nights work back in 2012, was dealt with very easily by Casimero who dropped him three times to retain his title on a show promoted by MP Promotions, the company spearheaded by Manny Pacquiao.

As well as Casimero's victory on the MP Promotions card there was also notable victories for several other top fighters. One of those was recent world title challenger Michael Farenas

(36-4-4, 28) who stopped Thailand's Kosol Sor Vorapin (17-17-1, 11) in chilling fashion. Farenas, who is a hadnful for most, left Kosol on his back for several minutes following a vicious left hand.

The highly regarded Froilan Saludar (18-0-1, 11) remained unbeaten on the same card as he defeated

Tawanrung Eausampan (5-3, 2). Although Saludar was in charge of the bout his opponent proved to be tough and survived the distance despite being almost whitewashed on the score cards.

There was also a victory for the talented

Mark Anthony Geraldo

(29-4-3, 13) who defended his WBO Asia Pacific Youth Super Flyweight title with a stoppage over

Inthanon Sithchamuang

(19-6, 10). Geraldo was stung at one point but quickly turned things around to stop his Thai foe.

As well as Gerlado and Casimero both fighting in title fights there was also a national title fight as

Adones Cabalquinto

(15-0, 8) defended his GAB Light Welterweight against

RJ Ano-os

(8-5-1, 2) via a decision.

As well as the 5 bouts mentioned above the card had a further 7 bouts on it! These included a victory for the highly touted Jack Tepora (8-0, 5) who out pointed Danilo Gabisay (5-1, 3) over 8 rounds and a victory for Jessie Cris Rosales (13-0-1, 5) who narrowly over-came Jerry Nardo (17-4, 8) in probably the show's most controversial contest of the card.

The card also featured 2 upsets. These included a loss for Jose Ocampo (17-7-1, 12), a man who was lined up for a WBO Lightweight title fight last year, who was beaten by Leonardo Doronio (12-8-2, 7) and a loss for the hard hitting Anthony Marcial (19-3, 18) who was retired against Rodel Wenceslao (7-6-1, 2).

Making their debuts there was also wins for both Joneil Dapidran (1-0) and Rence Brian Magarce (1-0, 1). Dapidran over came Jonnie Villacrusis (0-2) via 4 round decision whilst Magarce stopped Diomedes Semella (0-2) in the second of a scheduled 4.

In the remaining contest

Jessie Espina (5-1, 3) out pointed Louie Arlos (8-3, 2) in what is his biggest win to date.

On a separate Filipino card, promoted by ALA Promotions, we got yet more action, including another pair of title bouts.

The most stunning of the title fights on this show saw the highly talented

Genesis Servania

(23-0, 9) leaving a nasty impression on

Rafael Concepcion

(18-7-1, 8). We expected Concepcion, who defeated AJ Banal and gave Nonito Donaire a very hard test a few years ago, to give Servania a hard time but a chilling right hand left Concepcion flat on his back for the full count. This victory saw Servania picking up the WBO Inter-Continental Super Bantamweight title and further enhancing his position as one of the top contenders at 122lbs.

Servania wasn't the only fighter to claima new title as fellow unbeaten fighter

Arthur Villanueva

(24-0, 14) won the WBO International Super Flyweight title thanks to an opening KO over

Edgar Martinez

(16-8, 10), Wedidn't expect Villanueva to struggle here though we didn't expect such a quick finish from the usually calculating Villanueva who looked sensational.

In all honesty this was a great card for unbeaten fighters. Not only did Servania and Villanueva maintain their unbeaten records but so to did three promising prospects.

Richard Barrios (6-0, 3) scored his most notable victory out pointing Rocky Incepido (5-2-1, 3) over the 6 round distance. This was the first time Barrios had been 6 rounds though he did the schedule with easy almost scoring a shut out. The promising Mark Vincent Bernaldez (12-0, 8) added to his impressive record with a fifth round TKO over Thailand's Khunkhiri Wor Wisaruth (10-6-1, 5). And the excellent

Jessel Mark Magsayo

(4-0, 3) stopped Hagibis Quinones (3-11-1, 2) in just 160 seconds.

Despite the victories for 5 unbeaten men on the show

they weren't the only men in action. The most notable of the "beaten men" was Roli Gasca (21-4-1, 6) who himself scored a rare stoppage taking out Lande Olin (11-5, 7) in the second round. He was joined by victories for Elmo Traya (3-1, 2), who out pointed Gabby Siempo (5-2-1, 1) in an upset, and Filipino based Japanese fighter Kazuma Ejiri (2-3, 2), who over came debutant Dodong Catigan (0-1).

As well as the Filipino action there was also a card in Russia. This Russian action was headlined by Cruiserweight sensation

Dmitry Kudryashov

(11-0, 11) who took just 2 rounds to stop former world title challenger

Shawn Cox

(17-4, 16). As a result of his victory Kudryashov is now the holder of the lightly regarded Global Boxing Union Cruiserweight title belt.

Kudryashov wasn't the only newly crowned champion as his compatriot

Movsur Yusupov

(5-0, 3) claimed the Global Boxing Union Light Heavyweight title courtesy of an 8 round technical decision over

Josef Obeslo

(4-13-1, 2). This was the longest fight of Yusupov's career so far though he'll be gla to have the victory.

In a female contest Natalia Smirnova (7-0, 4) out pointed the over matched but tough Hana Horakova (3-10) over 10 rounds. The bout was a clear mismatch in favour of Smirnova who hardly dropped a round in the contest.

Three other bouts on the show went the distance as

Aliklych Kanbolatov (5-2, 2) took the unbeaten record of Leri Tedeev (1-1) over 8 rounds, Apti Ustarkhanov (3-1-1, 1) defeated the still winless Gor Akopyan (0-4) over 6 rounds and Vladyslav Yeromenko (1-0) defeated Zubair Suleymanov (0-1) in a battle of debutants.

The rest of the card lasted a combined 3 rounds with a trio of opening round stoppages. These saw Viskhan Murzabekov (6-0, 3) stopping Dmitry Lavrinenko (2-8, 1), Gasan Gasanov (6-2, 5) taking out Mikhail Smurygin (0-2) and Heavyweight Apti Davtaev (3-0, 3) defeating Vyacheslav Shcherbakov (3-16-1, 2).

Over in Mexico

the tough

Yuki Murai

(21-18-5, 7) showed off his genuine toughness as he became just the second man to survive the scheduled with destructive Mexican

Rey Vargas

(17-0, 15). Although Murai didn't come close to defeating his explosive opponent he did give Vargas one of his tougher bouts in a contest for the WBC Youth World Super Bantamweight title.
Powered by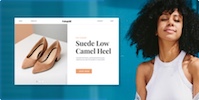 Create your own unique website with customizable templates.