Just a day after a memorable day of Filipino Action fights again returned to the country thanks to a show at The Flash Grand Ballroom of the Elorde Sports Complex.

The show's lesser profile bouts were over 4 rounds as the wonderfully named Robin Ding Dong (0-0-1) scored a debut draw with Jordan Estrada (0-2-1). The Ding Dong/Estrada bout was one of two bouts scheduled for 4 rounds with Joe Misako (2-0) taking a narrow split decision over Jerwin Dela Rosa (1-3) in the other.

Following the two 4 round bouts we then had six bouts scheduled for the 8 round distance. Surprisingly for those 6 bouts only 2 actually went the distance as Cris Paulino (12-1, 3) took a unanimous decision over Pit Anacaya (8-22-2, 1) and Kenjie Monenio (5-3-3) took a majority decision over Junjie Lauza (4-9-1, 1).

The decision bouts over the 8 rounds were joined by four stoppages. The quickest of those

saw Bebong Manalo (7-1, 3) taking out Jomar Borbon (3-15-2, 1) in just 90 seconds. Whilst Manalo's was surprisingly quick two of the other stoppages were just surprisingly as both Jonathan Ligas (6-5-1, 1) and JC Francisco (5-6-1, 1) scored their first stoppages. Ligas managed to take stop Rolando Niones (4-15-2, 2) in the third round whilst Francisco managed to knock out Rey Morano (8-38-1, 1) in the fifth stoppage.

The only expected stoppage that actually happened was that scored by the hard hitting Lightweight

Al Rivera (7-1, 6) who defeated Roselito Campana (18-18-3, 5) via 6th round KO.

Stepping up from the 8 round distance to the 10 round distance we had another pair of bout

s. These saw recent world title challenger Silvester Lopez (21-6-2, 15) scoring just his second victory in 6 bouts. Lopez managed to out point journeyman Prell Tupaz (8-22-4, 1) courtesy of an 8th round technical decision.

Lopez was joined by recent OPBF Bantamweight

title challenger Dennis Tubieron (16-2-1, 7) who jumped up to Featherweight and stopped the usually tough Rufino Mante (8-17-2, 4). After having failed to make weight in his OPBF Bantamweight it appears that Tubieron has made the right move to head up a division, or rather two here.

In the shows sole title bout on the show

Cris Alfante

(10-1, 3) over-came

Oliver Gregorio

(8-2-1, 5) via a 12 round decision. With the WBC Asian Boxing Council Minimumweight title on the line it's probably fair to say that this was the biggest victory by far in the career of Alfante who has now won 8 straight.

As well as the card in the Philippines there was also action in Indonesia, Japan and South Korea.

Of those three cards the most noteworthy was in South Korea as we got interesting action.

The headline bout saw the highly ranked

Jaesung Lee

(16-3-2, 9) fighting to a draw with Japanese rival

Akihiko Katagiri

(13-7-2, 4). The contest, for the vacant WBO Oriental Super Bantamweight title, was marred pre-fight due to Lee struggling to make the weight, an issue that seemed to effect him in the bout as he struggled with Katagiri throughout. Of course as a result of the draw the title remains vacant.

The Lee/Katagiri bout was one of several bouts that saw Japanese fighters taking on a South Korean. One of those saw

Ja-Ik Goo (2-0, 2) wiping out Kazuki Hayashi (7-5-1, 6) in 140 seconds. Korean success continued through much of the card as Tae-Il Kim (3-0) defeated Hikaru Nagai (3-1, 2) and Sung-Tak Joo (4-0-2, 1) overcame Kentaro Endo (3-4, 3).

It wasn't all good

for South Korean fighters however as Akira Ono (4-2, 3) stopped Myung-Soo Jung (1-1, 1) in the third of a scheduled 4 rounds.

As well as the 5 South Korea v Japan bouts there was also 5 all Korean bouts. These saw

Jin-Wook Lim (6-3-4, 1) narrowly defeating Hyun Sunwoo (2-3-1, 1); Hyun-Kyum Park (5-0, 3) out pointing Joo-Young Lee (1-1); Hyuk-Tak Joo (1-1) coming out on top against the debuting Sung-Jin Huh (0-1); Byung-Ha Kim (1-0) taking a decision over Gang-Hoon Lee (1-1, 1) and Jae-Hoon Lee (1-0, 1) kicked off his career with a debut knock out victory over Joon-Il Choi (0-1).

In Japan, at the

Nakagusuku Gym, we had the

Japan, Orient Pacific Ocean and global prelude

, a 7 fight show from Ryukyu Promotions.

This show started with four bouts scheduled for

4 rounds. These included a draw between Nobuhiro Oshiro (1-0-1, 1) and Daikichi Miyagi (1-2-2, 1); Aiko Yamagishi (2-0-1) defeating the debuting Minayo Kei (0-1); Kazuyuki Hirayama (4-2-1, 3) defeating debutant Taiki Kinjo (0-1) and Morihisa Iju (2-0, 2) wiping out Takanari Hamamura (2-2, 2) in just 157 seconds.

After the 4 round bouts we then had a trio of main events scheduled for 8 rounds.

The most

competitive of the main events saw Filipino Dado Cabintoy (12-4-2, 6) narrowly out pointing Thailand's Rungniran Korat Sport School (0-7).

Cabintoy's victory was joined by swift wipe outs for

Koseki Nakama (17-4, 8), who over came the debuting Kritsada Sithsaithong (0-1) and Masatoshi Kotani (13-2, 10) who defeated Veerapol Sor Chantasith (3-5) in the second round.

In Indonesia

Espinos Sabu

(10-0-1, 4) defeated domestic rival

Frans Damur Palue

(7-2-2, 3) to claim the Indonesia Professional Boxing Commission (KTPI/IBPC) Flyweight title. Palue was stopped in round 7 due to a cut around the left eye that had been getting progressively worse since round 5.

Sabu was joined by the experienced

Heri Amol (32-12-4, 13) as a winner. Although Amol wasn't in a title fight he was successful as he out pointed the very limited Safwan Lombok (1-20-1) over the course of 6 rounds.
Powered by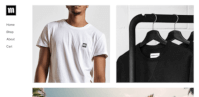 Create your own unique website with customizable templates.