Pro Boxing Hinokuni Fighting 2016 - The Spirits in Kumamoto (September 19th 2016)
Venue
-
Foodpal Kumamoto
Date
- September 19th 2016
Main event
-
Japanese Minimumweight title fight Tatsuya Fukuhara (17-4-5, 6) v Shin Ono (19-7-2, 3) - Second defense by Fukuhara
Promoter
- Honda Fitness
Service
- Boxingraise.com
Although not a huge boxing outlet Kumamoto has given rise to several modern boxing hopefuls, including Minimumweight Tatsuya Fukuhara, a talented and hard working fighter who has faced the likes of Takuma Inoue and Fahlan Sakkreerin Jr. In his second defense of the Japanese national title Fukuhara faced former world title challenger, and former OPBF champion, Shin Ono. Ono was a veteran of the successful Watanabe gym and was looking to claim a Japanese title before his career was over, with this being his second Japanese title challenger.
On the under-card was 2013 Rookie of the Year Tomohiro Nagakari, who was ending an almost 2 year long break from the ring, and just 2 other bouts giving this show a short running time with only 4 bouts taking place on the card.
Despite being a small card it's inclusion on boxingraise as a delayed show was an unexpected one with the service putting the show on their service before even announcing they had it. A strange move but a small treat for service users.
Tatsuya Fukuhara (17-4-5, 6) v Shin Ono (19-7-2, 3) - Scheduled 10 rounds

Tomohiro Nagakari (6-2-1, 1) v Atiwit Munyapho (0-1)
- Scheduled 10 rounds
Tomoya Ikeda (2-1-1, 2) v Seiya Matsunaga (2-2, 1)
- Scheduled 4 rounds
Shuhei Nishino (2-3, 2) v Takuya Yamamoto (1-2)
- Scheduled 4 rounds
---
Powered by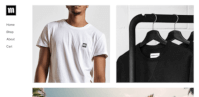 Create your own unique website with customizable templates.