Overheat Boxers Night Vol 78 (October 6th 2016)
Venue
-
Korakuen Hall
Date
- October 6th 2016
Main event
- Japanese Super Flyweight title bout
Kenta Nakagawa (12-2-1, 9) v Hayato Kimura (25-8, 16) - Vacant title
Promoter
-
Flash Akabane
Service
- Boxingraise
The Overheat Boxers series of shows is a Flash Akabane series though strangely this card didn't feature one of th epromoter's fighters in the main event, though the undercard did feature 4 Flash Akabane fighters. The main event saw Kenta Nakagawa battle Hayato Kimura for the vacant Japanese Super Flyweight title, which had been vacated by Sho Ishida earlier in the year. Nakagawa was dubbed as the "Monster left", a southpaw puncher with a venomous straight left, whilst Kimura was the "Speed star", a speedy fighter who had previous been a Korean champion at the weight. The fighters were #1 and #2 ranked by the JBC and it was as good a domestic bout on paper as fans could wish for.
Whilst the main event was genuinely brilliant on paper, the under-card was rather forgettable with none of the bigger names from the Flash Akabane stable in action, ​leaving the most notable under-card fighter as Welterweight veteran Takashi Inagaki, who had failed in Japanese title challenges at 130lbs and 135lbs and had been 0-4-1 in his previous 5 bouts. Although a bit of a flat under card it did feature the heavy handed Kazuto Nakane.
This show was featured on delay on boxingraise.com and featured 8 bouts in total.
Kenta Nakagawa (12-2-1, 9) v Hayato Kimura (25-8, 16) - Scheduled 10 rounds
Takashi Inagaki (17-14-2, 7) v Sitthichai Chucharoendet (2-2)
- Scheduled 8 rounds
Naoyuki Tsukada (6-3-3, 2) v Hikaru Ota (6-5, 2)
- Scheduled 8 rounds
Sho Nagata (6-2, 2) v Fumio Ujihara (4-5, 3)
- Scheduled 6 rounds
Kazuto Nakane (5-2, 5) v Surasak Khiankhwao (0-0)
- Scheduled 6 rounds
Akihiro Yamanaka (5-5, 2) v Yoshiki Abe (4-4-2, 1)
- Scheduled 6 rounds
Zirolian Riku (2-1, 2) v Zappa Tokyo (3-1, 1)
- Scheduled 4 rounds
Naoki Kabayama (1-1-1, 1) v Shun Takagi (1-1-2, 1)
- Scheduled for 4 rounds
---
Powered by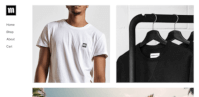 Create your own unique website with customizable templates.