One of the big talking points ahead of the March 2nd bout between WBC Bantamweight champion

Shinsuke Yamanaka

(26-0-2, 18) [山中慎介] and Mexican challenger

Carlos Carlson

(22-1, 13) is the fact that Yamanaka is closing in on the Japanese record number of world title defense. If, as many suspect, he gets passed Carlson he will just a fight away from tying the long standing record of

Yoko Gushiken

[具志堅用高]

, who recorded 13 world title defenses between 1976, when he won the WBA Light Flyweight title, and 1981, when he lost the title to Pedro Flores.

​Ahead of the bout with Carlson we've decided to compare the title reigns of Yamanaka and Gushiken looking at the opponents both men faced during their title runs.

This is the first part of our 2-part feature and looks at the first 7 defenses by the two fighters, including videos of some select fights, and allowing fight fans a chance to see the two men in some of their most notable match ups.

---

Title Win

| | |
| --- | --- |
| On October 10th 1976 Yoko Gushiken became just the third man to hold the WBA Light Flyweight title, stopping Juan Antonio Guzman (then 25-1, 20) for the belt in what was Guzman's first attempt at defending the title. Guzman had won the title in July with a razor thin split decision at home against Jaime Rios. Guzman's only other win of any note came in May 1976 when he beat future Gushiken victim Aniceto Vargas. Following this loss Guzman went 1-6 before retiring in the early 1980's with a 26-8 (20) record, and would never score another win over any real note. | Yamanaka's reign started more than 35 years after Gushiken's began and saw Yamanaka record an 11th round TKO against Mexican Christian Esquivel (then 24-2, 18). The bout was for the vacant title, with Nonito Donaire signalling that he was moving up in weight hence causing the vacant situation of the title. Esquivel lacked in terms of major wins but had won the WBC silver title with a win over Tshifhiwa Munyai and had won a world title eliminator against Eduardo Garcia. Sadly his Yamanaka record has been 5-8 (4) and he's certainly not looked like the quality of win he was at the time. |

First Defense

| | |
| --- | --- |
| Gushiken made his first defense of the title on January 20th 1977 as he took on former champion Jaime Rios (then 18-2-1, 8), the man Guzman had beaten for the title the previous year. Rios was a fantastic little man who was the inaugural champion and had previously defended the title in Japan, beating Kazunori Tenryu in his sole successful defense. He hadn't fought since losing to Guzman but was a hungry 23 year old and gave Gushiken hell, dropping him and cutting him. The win was a controversial one for Gushiken, though came against one of the very best in the division at the time. Rios would continue to fight on, and go 4-2 (2) in subsequent bouts, including a rematch with Gushiken in 1978, but more about that one later. | Like Gushiken Yamanaka also took on a former champion in his first defense, battling with Australian based Armenian Vic Darchinyan. Darchinyan (then 37-4-1, 27) had been the unified Super Flyweight champion before making a run at Bantamweight, where he lacked the same level of success that he'd had at 115lbs. Despite not being the same fighter at Bantamweight he had only lost to world class fighters in the form of Jospeh Agbeko, Abner Mares and Anselmo Moreno, himself a former Yamanaka victim. Darchinyan's career was struggling at the time but he was a notable name and certainly got Yamanaka some international attention. Since the loss Darchinyan has gone 5-4 (5), suffering 4 stoppage losses. |

Second Defence

| | |
| --- | --- |
| May 22nd 1977 was the date of Gushiken's second defense and he took on Venezuelan Rigoberto Marcano (then 16-2, 9), for the first of two bouts. Marcano had previously fought Rios in the inaugural WBA title fight. He had a few notable wins on his record and his best wins were against the likes of John Cajina, Juanito Herrera and Raul Valdez, however he had never previously fought outside of Latin America prior to travelling to Hokkaido to face Gushiken. Marcano gave Gushiken real problems for the most part, but the champions inexhaustible energy let him run away with the bout late. Marcano would retire in 1980 with a record of 21-5 (12), after having a rematch with Gushiken in 1979 | It was almost a year after winning the title that Yamanaka made his second defense, taking on Tomas Rojas (then 39-13-1, 26) on November 3rd 2012. For the second fight in a row Yamanaka was taking on a former Super Flyweight champion, with Rojas having been the WBC champion, and he was also taking on a man who was 2-0 in Japan with wins over Kohei Kono and Nobuo Nashiro, so was well known to a Japanese audience. Rojas gave Yamanaka some issues, but was knocked out in frightening fashion as he began a run of stoppages at world level. Impressively Rojas has gone 19-0 (6) since this bout and last fought in August 2016. |

Third Defence

| | |
| --- | --- |
| Gushiken's third defense came just under a year after he first won the title, taking on Thai Montsayarm Haw Mahachai (then 21-2, 12) on October 9th 1977. The Thai had, earlier in his career, been the Thai and OPBF Light Flyweight champion but had lost to the two notable names he faced, Sang-Il Chung a future Gushiken foe and Netrnoi Sor Vorasingh. Although Montsayarm had faced two notable names he hadn't scored any wins of note and Gushiken made relatively quick work of him, stopping him in round 4. The Thai would fight on until 1982 but retire with a 26-8-1 (15) record and suffer 4 straight stoppage losses to end his career, with the bout against Gushiken seemingly taking the best out of the Thai. | Yamanaka continued to face former champions and in his third defense he took on former Flyweight champion Malcolm Tunacao (then 32-2-3, 20) on April 8th 2013. Tunacao had lost just twice in his 14 year career, a stoppage to Pongsaklek Wonjongkam in 2001 and a technical decision loss to Rolly Lunas in January 2007. He had become a 2-time OPBF Bantamweight champion and was considered a legitimate challenger for Yamanaka, having also taken out former Yamanaka foe Christian Esquivel the previous year. The veteran gave a solid effort, rising up from two knockdowns in round 3, but was ultimately stopped in the final round. Tunacao would fight thrice more in the following 18 months to advance his record to 35-5-5 (20) though now appears to have retired. |

Fourth Defence

| | |
| --- | --- |
| Gushiken's reign continued to advance on January 29th 1978, when he took on the aforementioned Aniceto Vargas (then 11-6-6-3, 3). Vargas, originally from the Philippines though fighting out of Hawaii, lacked in terms of major wins and had been stopped by both Juan Antonio Guzman as well as Adelaido Galindo in 2 of the 3 fights leading up to his contest with Gushiken. Impressively Vargas lasted into round 14 with the Japanese champion but was eventually stopped. Notably after this bout Vargas would never record another win, going 0-5-1 before calling quits on his career with an 11-12-4 (3) record. | On August 12th 2013 we saw Yamanaka make his 4th defense, taking on Jose Nieves (then 22-2-3, 11). The less said about Nieves' "performance" the better with the Puerto Rican lasting just 160 seconds, with Yamanaka totally destroying him from the onset. Nieves did hold a notable win over Tomas Roja,s though that come in 2006, along with two razor thin wins over Cuauhtemoc Vargas but had suffered losses to the unbeaten pairing of Victor Fonseca and Chris Avalos prior to this bout. Following this loss Nieves never fought again, retiring with a record of 22-3-3 (11). |

Fifth Defence

| | |
| --- | --- |
| Gushiken's next defense took place on May 7th 1978 when he took on former foe Jaime Rios (then 21-3-1, 10), who had been really annoyed at the decision of their first bout from 15 months earlier. This time there was no controversy as Rios was battered into submission and stopped at the end of round 13, suffering what would be his only stoppage loss. Amazingly he would take a 14 year break from the ring before returning in 1992 to go 1-1 in his native Panama before hanging up the gloves for good. Although never managing to reclaim a world title he was one of the top Light Flyweights of the era and is now, sadly a forget credit to the division. | Yamanaka's 5th defense took place on November 10th 2013, just over 2 years after he had won the title, and saw him take on former world title challenger Alberto Guevara (then 18-1, 6). Guevara had suffered his sole loss just under a year earlier, losing to IBF champion Leo Santa Cruz, and looked like a sturdy challenger. Yamanaka however battered him scoring a 9th round KO after multiple knockdowns. The Mexican continues his career, scoring 6 wins before suffering a loss to Emmanuel Rodriguez in June 2016 and we've not seen him since, though aged 26 with a 24-3 (9) record it's unlikely that his career is over yet. |

Sixth Defence

| | |
| --- | --- |
| Gushiken followed his second win over Rios with a stay busy fight in August before taking on Sang Il Chung (then 8-2-2, 2) on October 15th 1978. Chung had been the Korean champion and a 2-time OPBF champion with and a fighter who had shared the ring with a series of notable names, scoring a win over Montsayarm, a draw against Netrnoi and a loss to rising Chan Hee Park and a going 1-1 with future world champion Sung-Jun Kim. Although a relative novice with 12 bouts he was a solid contender on paper, though was stopped in 5 rounds by Gushiken. Following the bout Chung would go 1-2, suffering two stoppage losses to Yong-Hyun Kim, before retiring with a record of with a record of 9-5-2 (3). | Yamanaka's 6th defense also came against a former regional champion, as he battled Belgian fighter Stephane Jamoye (then 25-4, 15). The Belgian warrior was a former European champion, who had lost that title in his previous bout to Karim Guerfi. Although relatively unknown at world level Jamoye had ran both Tomoki Kameda and Jamie McDonnell close earlier in his career, had suffered only a sole stoppage loss to Leo Santa Cruz in 2011, and held wins over Pungluang Sor Singyu and Lee Haskins, stopping Haskins in an amazing 2012 contest. Against Yamanaka he was toyed with and and dropped for fun before being stopped in the early stages of round 9. Jamoye has continued his career, fighting as recent as January 2017, and is currently 31-7 (16). |

Seventh Defence

| | |
| --- | --- |
| Gushiken would meet former for Rigoberto Marcano (then 19-3, 12) in a rematch on January 7th 1979. Marcano had scored 3 stoppages since his first bout with Gushiken, in May 1977, and looked to avenge his most recent defeat. Despite the effort and hunger of Marcano he was facing a more mature Gushiken than in their first bout and he was stopped in round 7 as Gushiken continued to prove himself. As mentioned earlier Marcano wouldn't fight on much longer, going 2-1 before retiring. Although he fought in 3 world title bouts he failed in all efforts and looking back his best wins were over John Cajina and Raul Valdez, with the rest of his wins coming against very limited opposition in Venezuela. | Yamanaka would again face a world world champion as he took on teak tough Thai Suriyan Sor Rungvisai (then 37-5-1, 16), a former WBC Super Flyweight champion. Suriyan was the mandatory challenger for Yamanaka and proved to be a real handful for Yamanaka with a swarming style that give the Japanese puncher an absolute nightmare. The difference make in Yamanaka's favour was his power and 3 knockdowns, in rounds 7,8 and 9, proved to be the difference with Yamanaka narrowly retaining his title. At the time of writing Suriyan is still an active fighter and has gone 11-1 (8) since facing Yamanaka, with his sole loss coming to Anselmo Moreno, who would twice face Yamanaka following this bout. |

In part 2 of this feature, which will go up tomorrow, we will look the rest of the defenses of the two men, and look forward to the upcoming Yamanaka Vs Carlson bout.
Powered by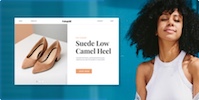 Create your own unique website with customizable templates.