It appears that things got real this week, like really real, with some true Fight of the Year candidates, a notable upset, some stellar performances by lesser known fighters and some really under-rated fights from lesser known fighters. It was a weekend that saw attention being thrust on Asian fighters, with 3 major US bouts featuring fighters from Asia, as well as bouts in China, the Philippines, Thailand and Indonesia

Fighter of the Week

Can Xu (16-2, 2)

Entering his first "world" title bout as a 5/1 to one under-dog, Chinese fighter Can Xu was expected to be steam rolled by WBA"regular" Featherweight champion Jesus M Rojas. Instead however Xu shocked the bookmakers by not only surviving the bout, but also winning. The early rounds saw Rojas on the offensive, but Xu fought back and eventually came on strong in the second half, as Rojas began to feel the tempo, in what was an amazing all action bout. In the end Xu's energy and work rate in the second half of the fight was enough for him to take home the surprise win. The scorecards didn't do justice for how close the bout is, but this huge win for Xu is massive for Chinese boxing and should see the Max Power Promoted fighter become the new face of Chinese boxing.

Performance of the Week

Takeshi Inoue (13-1-1, 7)

It would be easy to crown Xu the double winner for the two main solo awards for this week, but the reality is that his performance was equalled by that of Japan's Takeshi Inoue. Inoue wasn't just expected to lose, but was expected to be stopped, and stopped early. Instead the little known Inoue was in Jamie Mungia's face from the first round to the last, pressing the touted Mexican all the way and giving him more problems than anyone as at world level. Some had suggested Inoue didn't belong in the ring with Munguia before hand but his performances here showed he belong in, and around, world level and he is certainly going to be a handful for other fighters at the world level. He may have lost, but his performance, against a supposed superstar in the making, was excellent.

Fight




Can Xu (15-2, 2) Vs Jesus M Rojas (26-2-2, 19)

The WBA "Regular" Featherweight title fight between China's Can Xu and Jesus M Rojas is likely to be forgotten at the end of the year, due to it taking place so early in 2019, but it will be one of the most action packed fighters of the year.From the opening round both men let their shots go, both set a high activity level and there was really grit and determination from both fighters. The fight changed in the middle rounds, when Rojas' work rate dropped, but he still looked the more dangerous man, and seemed to have Xu on the back foot in round 9. The only thing missing from making it a truly legendary fight was the lack of real drama and neither man ever seemed to be particularly hurt, but the action was so in tense that it was easy to ignore that flaw.

Notable mentions:

Alphoe Dagayloan Vs Danrick Sumabong, Tugstogt Nyambayar Vs Claudio Marrero, Takeshi Inoue Vs Jamie Munguia

Round

Takeshi Inoue Vs Jamie Mungia (round 10)

The Inoue Vs Mungia fight will be marred by the scoring, which essentially made it clear that Inoue was never going to get the win on the scorecards, but it gave us some amazing action, the best of which was in round 10. Inoue started the round fast, having great success in the early going of the round, but was rocked in the final stages as Munguia finally began to show the offense and aggression that he's best known for.It was the only time Inoue looked hurt during the 12 round contest, and the only time Munguia looked like the monster he's been sold as in recent months. The assault from Munguia however didn't come until late in the round.




KO

No fit contender - Unfortunately there wasn't any great KO's this week, that we deem worthy of attention, however if you feel there was please drop it in the comments!

Prospect

ArAr Andales (9-0, 2)

There were several better known prospects in action this week but 19 year old ArAr Andales was the one that shone to us. He was aggressive, exciting and despite not being a power puncher really brought the fire before stopping Charlie Malupangue in the 5th round. On paper this was a very credible step up in class for the Filipino teenager, but he made it look easy and really put himself on the map, whilst claiming the WBA Asia Minimumweight title.He appears to be someone who could well end up in the mix in the coming years, and shouldn't be over-looked as a potential contender, at least on the regional scene.

Notable mentions:

Saddridin Akhmedov

, Danrick Sumabong

Upcoming fight

Junto Nakatani (17-0, 12) vs Naoki Mochizuki (15-3, 8)

After a few weeks of top level world class fights there isn't anything at that level over the next 7 days, however there are still some interesting contests. The most interesting of those appears to be the Japanese Flyweight title bout between the highly regarded Junto Nakatani and Naoki Mochizuki, who battle for the vacant belt. The match up won't make waves internationally, but will likely help push the winner towards major international bouts, as well as seeing them pick up their major title. Nakatani is widely considered as one of the best hopes in Japan, but Mochizuki is a very live under-dog and could well have the style to over-come the 21 year old. Very interesting bouts.

Notable mentions:

Gonte Lee Vs Aphisit Namkhot, Aston Palicte Vs Jose Martinez

News

Denver Cuello to return in March

Former Minimumweight world title contender Denver Cuello (36-5-6, 24) has been out of the ring for well over 3 years, yet this week we saw the news break that Cuello would be back in the ring in March, to take on Indonesian veteran Jack Amisa (21-45-2, 14). It's not a match up that will get peoples attention, but it is amazing to know that Cuello will be back in the ring, even if he has had so long away, due to injuries.
Powered by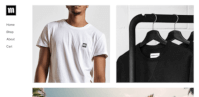 Create your own unique website with customizable templates.