Masashi Kudo
When we talk about the many forgotten world champions from Japan one who often goes over-looked is
Masashi Kudo (23-1, 12), who held the WBA Light Middleweight title in the late 1970's and early 1980's. Despite being a world champion he was technically not world class, but what he lacked in technical ability he made up for in strength, physicality and power making him a total handful despite being flawed.
Born in Akita in August 1951 Kudo would unfortunately lose his father at a young age. As a result of his father's passing he would help in household chores and even have a delivery round as a paper boy to try and help his family make ends meet.
Unlike many world champions Kudo didn't actually excel as an amateur boxer. In fact he was more into wrestling and came close to competing at the 1972 Olympics. Sadly missing out on his Olympic dreams he was inspired by Royal Kobayashi to take up boxing, with Kobayashi actually participating in the Olympics.
As an amateur boxer Kudo won the All Japan Amateur Boxing Championships in 1972 before beginning on his professional campaign the following year.
---
Early on it was clear Kudo had physical power. He would stop his first 4 opponents in a combined 12 rounds, and claim the 1973 Rookie of the Year crown. His performances saw him jump from 4 round bouts, which his first 4 bouts were, straight up to 10 round bouts in 1974. Amazingly he didn't just step up in terms of length of bout but also competition level, moving from novices to former OPBF and Japanese Middleweight champion Cassius Naito in just his 5th bout.

Kudo would take a 10 round decision win over Naito and announce himself as one to watch. Beating Naito showed that Kudo had incredible promise, even if Naito had faded somewhat from being the fighter he had been in his prime. Kudo's reputation would grow soon afterwards when he became the Japanese Middleweight champion in 1975, with a decision win over

Nobuyoshi Ozaki in what was Kudo's 6th professional bout. That win saw Kudo become one of the quickest winners of a Japanese title, in terms of fights, in history, but he still had much, much more to achieve.

The mid 1970's wasn't a strong point for the Japanese Middleweight scene. Kudos' title win had come a man who boasted a losing record at the time and his first two defenses both came against the tough but limited Yuji Miyagoshi. To put that into some context Miyagoshi would end his career with an 11-13-2 (3) record. Kudo's third defenses came against the then 2-1-2 Takeshi Izumi and several future defenses would come against fighters with losing records, with Saburo Sakai and Peter Nanboku both having more losses than wins when Kudo beat them. The only real challengers of any value were

Yuichiro Watanabe, who would go on to take Jae Doo Yuh 12 rounds, and Katsuo Esashi, who would enjoy a short reign as the champion when Kudo vacated the title. Even then Esashi finished his career 5-6 and Watanabe was 11-7.

Having won the Japanese title in 1975 Kudo was would make 8 defenses of the belt before vacating it in 1978. By that point he had not only defended the blt 8 times but also picked up 5 wins in non-title bouts to move to 19-0 (11). Despite fighting at Middleweight he always seemed like the type of fighter who would be able to drop weight, often fighting between 158-159lbs.

Just months after his 8th defense Kudo dropped down to Light Middleweight and challenged WBA Light Middleweight champion Eddie Gazo. Gazo was a rugged Nicaraguan who had lost 3 of his first 4 bouts, but was riding had then gone 33-1-2 over his following 36 bouts. During that excellent run he had won the WBA world title, in 1977,

and had scored 3 defenses of it. He had twice defended in Japan, beating Koichi Wajima and Kenji Shibata, as well as defending it in Korea against Jae Keum Lim. Sadly for Gazo the crude aggression, toughness and relentlessness of Kudo was too much for Gazo to keep up with early on, leading to a clear decision win for Kudo on all 3 cards. Kudo pressed forward with a wild 2-handed attack early on, then reverted to using his physical strength in the later stages.

Sadly for Kuo the move to world class proved to be a frustrating experience and he would struggle to really shine against fighters who so much more skilled than he was. He was still a physically imposing guy, with a solid right hand, but was slow, sluggish and world class challengers gave him issues.

Kudo's first defense would see him over-come Korean challenger Ho Joo in what was a competitive bout. It looked like he had done more than enough to win, but was forced to fight hard for the win. The American referee and Japanese judge scored the bout his way, but the Korean judge scored to Joo in what was a very questionable scorecard. Questionable scorecards appeared in Kudo's second defense, as he defeated

Manuel Ricardo Gonzalez with a majority decision. The bout saw all 3 judges turn in scorecards packed with even rounds as Kudo retained his title, much to the amazement of the media in attendance.

The controversial win over Gonzalez lead to a rematch between the two men. This time Gonzalez was getting his respect on the scorecards and had built up a win in the early rounds got off to the perfect start. Sadly for him however the pressure from Kudo would grow, and grow, and in round 9 the wheels began to come off Gonzalez, who was working incredibly hard. With his legs failing him and his energy running low Gonzalez was struggling through rounds 10 and 11, as Kudo looked to turn the bout on it's head. Gonzalez had moments, especially in round 10 which saw both men trading bombs, but he had given everything. He was stopped early in round 12 when his team realised they had sent their man out when he was unfit to continue.

With 3 defenses under his belt Kudo was then matched with Ayub Kalule, who had been knocking on the door for a while and had deserved a shot for some time before finally getting one. Kalule was 30-0 (17) a 25 year old southpaw who had been avoided by many. Kudo on the other hand was 23-0 (12), 28 years old and still a basic, yet physical fighter. Kalule showed what world class was all about as he out punched, put landed, out skilled and even staggered Kudo a few times. At the end of their 15 round bout there was no questioning who won, with all 3 judges having Kalule the clear winner.

Following the loss Kudo would retire from the sport before setting up a gym.

Although a crude fighter Kudo would be notable in the way he was rather patient in the ring. He was physically imposing, and often got dragged in to physical wars, but he was a pretty basic fighter who liked to fight with a somewhat technical style at range, though often got dragged out of that style. He had a really solid right hand, but due to his lack of snap it wasn't a hugely concussive punch, more like a head handed whack than an explosive shot. His body shots were particularly gruelling, even if he wasn't going to collapse fighters with any single shot.

Notable he was the third Japanese fighter to win a world title at 154lbs, and disregarding a short WBA interim reign from Nobuhiro Ishida, the most recent.

(Image courtesy of the JPBA)
Powered by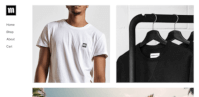 Create your own unique website with customizable templates.