Mako Yamada
Although 2014 was a very slow year in boxing, at least in the first 2 months, one fighter did announce themselves on the world stage and really have a performance that stood out. That fighter was the 19 year old
Mako Yamada
(7-0, 2) who came from obscure teenager fighter to WBO female world champion creating several pieces of history in the process.
For many, including ourselves, Mako Yamada's title victory was a genuine shock as she
travelled to South Korea and genuinely beat up recognised world champion Su-Yun Hong
. We expected Yamada to put up a good fight but to fall short in an an experience building and character strengthening result. Hindsight is 20-20 and it probably shouldn't have been a shock to see Yamada put on such a great performance considering who she was and what she was.
Prior to turning to professional boxing Mako Yamada was a genuinely experienced fighter. She wasn't the novice that many thought she was, she wasn't the inexperienced little girl her age would have suggested and most importantly she wasn't a fighter with out knowledge of taking care of herself. Instead she was well trained, highly skilled and hugely experienced fighter whose age belied years of fighting experience.
---
Whilst most teenage girls don't think about fighting it appears to have something that Mako Yamada, alongside her older sister Saki Yamada, did naturally. This was most evident when Mako became one of the top female kick boxers in Japan. She would, from the age of 15, compete in almost 90 unpaid kick boxing contests. It wasn't just the activity of Yamada that was so impressive but also her success and from her 89 recorded bouts she won 79, drew 3 and lost just 7. As well as the fight wins she was also amassing competition wins and was a really dominant fighter in her weight class.

Mako's success from amateur kick boxing worked as a great foundation for her foray into professional kick boxing where she amassed an impressive, though brief, unbeaten record of 7 fights, winning 5 and drawing 2. In 2012, and following those 7 fights, she retired from kick boxing and turned her focus professional boxing. This saw her following in Saki's footsteps after Saki herself had debuted as a pro boxer back in 2010.

In 2012, aged just 17, Mako impressed in her public test bout and was quickly granted a professional boxing license. This new challenge seemed to suit Mako perfectly and on debut she would defeat the previously unbeaten

Modthanoi Sor Suklert

via a clear 4 round decision.

A few months after her debut Mako would return to the ring and defeat the 32 year old

Nahoko Tanaka

. Tanaka, who sported a 4-5-1 record going in to the bout, gave Yamada a good fight though wasn't good enough to prevent Yamada moving to 2-0 as a professional and making several hardcore fans take note of the young and fast rising fighter. Unfortunately on the same show Saki suffered the first blotch on her record, being held to a draw by Kai Johnson.

Although Saki had had her record blotted Mako kept the wins coming and just 3 months later she would stop Thailand's

Yinglek Sithsaithong

in just 81 seconds. This was Mako's first professional stoppage and proved that whilst she wasn't a KO artist she could stop fighters.

With in a year of being professional Mako had gone to 4-0 courtesy of a decision over fellow Japanese fighter

Mika Iwakawa

, who entered the bout 3-0, just like Mako. This contest was particularly important as it was the first time Yamada was forced to complete the 6 round schedule and also the first time she had fought outside of of her native Fukuoka prefecture. Fighting on away turf seemed to make the judges feel the contest was closer than it was, awarding Yamada a tight but unanimous decision, but the right woman did the win.

In just her fifth contest Yamada moved up to the 8 round schedule. Although she was scheduled for 8 no one told her she had to go the distance and instead she decided to take an early night and stopped over-matched Thai

Phetnaree Sor Phraithong

. Interestingly the Thai had gone the 6 round distance with fellow Japanese unbeaten Satomi Nishimura though couldn't even last 3 with Mako who was beginning to look like a tremendous prospect with genuine world title potential. Unfortunately the same couldn't be said about Saki who suffered a loss just weeks later, being stopped by Filipino puncher Honey Katsumata.

Whilst Saki had lost her unbeaten record Mako merely went from strength to strength and would move to 6-0 by scoring an 8 round decision over tough Thai debutant

Chamagorn Sithsaithong

. Sithsaithong had done excellently to survive 8 rounds though had failed to push Mako in the slightest and the 80-71 score cards across the board showed just how 1-sided the contest was.

Having proving she could go 8 rounds and beat a southpaw Mako was then confirmed as the challenger for the then WBO world champion

Su-Yun Hong

. Hong, at the time, was 9-0 and had been a world champion for 18 months. More importantly Hong was getting home advantage with the bout taking place in the champions native South Korea. Yamada seemed to not care about being the away fighter or the under-dog and simply beat up, out sped and broke down the champion who seemed happy to hear the final bell even though she knew her world title was gone.

With the victory over Hong Yamada had become the first Japanese female to claim a world title, the first Japanese female to win a world title in Korea and the first female Japanese fighter to win a WBO world title.

Aged 19 Mako is still keeping her part time job rather than getting her head stuck in the clouds with boxing. The future however seems to be very bright for the youngster. She's already been sparring with elite Japanese fighters including

Momo Koseki

, who helped her prepare for the Hong bout, and it seems almost certain that this young star has the potential to become one of the most amazing female's in boxing. If she commits to the sport for the next 10 years she could easily break records at will. She could become a multiple weight champion, she could unify titles or she could amass a ridiculously large number of defense. Without trying to sound like over-the-top we do think that Yamada has the potential to be one of the all time greatest female pound-for-pound fighters, as long as she keeps her head level and continues to improve.

Below we've included the video of Yamada's world title victory over Hong courtesy of

girlskickboxing

.

(Picture courtesy of http://yamada-sisters.net/)
Powered by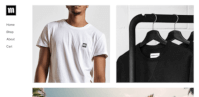 Create your own unique website with customizable templates.