Junpei Inamoto
In the last few years we've seen more and more Japanese fighters being put on the fast track to the top. These fighters have typically made a mark on the domestic amateur scene, with a lot of them first getting their first notable successes from either the High School Tournaments or the Under 15 tournaments. Both of those levels have helped develop a number of top fighters and seems to be the back bone for the rising number of Japanese fighters who leave the amateur ranks "pro-ready", rather than take years to adapt their styles.

One of the most under-the-radar fighters fitting that mould is professional novice Junpei Inamoto (1-0, 1) who made his debut last year, only weeks after his 19th birthday.

Before turning professional Inamoto had looked sensational on the Under 15 circuit and would later go on to make a mark on the high school tournaments, coming runner up in the 2015 High school selection tournaments. It was clear he was a real talent, reaching the Flyweight final, but he was already looking like a fighter who had the potential to be a star in the future.

Guided by the Kumagaya Kosaka Boxing Gym Inamoto's professional career began last year when he passed his pro-test in August, claiming a B license. He would later make his debut on December 11th and really shine as he defeated Oatthaphon Kruaisawat in 90 seconds.
---
Inamoto's debut was recorded for Boxingraise and it was a performance that immediately opened eyes. Straight from the introduction he looked confident, self assured and like a young fighter who knows he is going to be something special. There was no pretence of his debut being a test, but instead a show case, and he really took the opportunity to show what he was capable of. From the opening seconds Inamoto pressured behind a jab jab and wonderfully fluid footwork, he feinted looking to draw the Thai into leading and then went all out on the hunt, dropping his man with a huge over-hand right. The Thai got to his feet but a follow up combination dropped the Thai for the count.

It was only a 90 second showcase, but was the sort of win that would have pleased Inamoto, his team and gives them something big to build on in 2018.

The youngster from Saitama is dubbed "The Golden Boy" and it's clear that he, and his team, have big aspirations for the future. Interestingly he is a second generation fighter, though unlike many fighters it wasn't his father who fought, but instead his mother, Mari Inamoto who fought for the OPBF female Super Flyweight title back in late 2012. Although not the most successful fighter his mother worked with the same gym and has seemingly helped lay the foundations for Junpei's career, with many in Japan predicting a really big future for the youngster.

At the moment it's unclear when he will return to the ring again, though interestingly his image was used in a poster for Dangan 206, despite him not being on the show!

(Image courtesy of boxmob.jp)

Powered by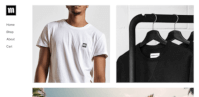 Create your own unique website with customizable templates.