​Hopeful Fight 23 (September 14th)
Venue
-
Korakuen Hall
Date
- September 14th 2016
Main event
- WBO Asia Pacific Super Featherweight- Takuya Watanabe (29-6-1, 15) Vs Amin Sor Wangmoo (14-1-2, 11)
- Vacant title
Promoter
-
Kawasaki Nitta
Service
- Asign Boxing
One of the many Japanese promoters who have a significant presence on the domestic scene, but are relatively unknown internationally, are Kawasaki Nitta. A promotional outfit run by Shosei Nitta in Kawasaki. In September 2016 they put on the 23rd in their "Hopeful Fight" series, and originally the show was set to have a pair of title bouts, in what was scheduled to be a short but notable card on the Asign Boxing service.
Sadly whilst the card had promised a lot the scheduled main event, a third bout between Hikaru Nishida (15-8-1, 7) and Makoto Fuchigami (21-11, 4), was cancelled days before the event following an out of the ring incident. Originally that bout was to be Japanese and WBO Asia Pacific Middleweight title unification. Despite that bout being cancelled we still got a title bout as the main saw the teak tough, and really fun to watch, Takuya Watanabe battle against Thai visitor Amin Sor Wangmoo. for Wangmoo the bout was his first contest in Japan whilst Watanabe was looking to claim his second title, and score his first notable win following a close 2015 loss to Satoshi Hosono.
On the under-card
we saw former world title challenger Masayuki Kuroda take on Masashoi Odaira, we also saw the once beaten Ryo Hino, as he took on a Thai foe
and the second bout between Hiromu Tamura and Ryota Koizumi, with Tamura hunting his first win in more than 8 years!
Takuya Watanabe (29-6-1, 15) Vs Amin Sor Wangmoo (14-1-2, 11)
- Scheduled 10 rounds
Masayuki Kuroda (24-7-3, 14) vs Masashi Odaira (6-6-2, 2)
- Scheduled 8 rounds
Ryo Hino (7-1-1, 3) vs Phonghat Treepak (0-0)
- Scheduled 8 rounds
Hiromu Tamura (6-23-2, 2) vs Ryota Koizumi (6-11-2, 4) II
- Scheduled 6 rounds
Shunsuke Isa (0-0) vs Dai Kamimachi (1-1, 1)
- Scheduled 4 rounds
---
Powered by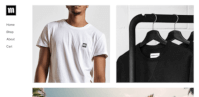 Create your own unique website with customizable templates.