Flash Akabane
Whilst some of the big gyms are full of numerous top fighters others are limited in their number of success stories. One of those gyms that falls into the second category is Flash Akabane, a gym that many won't be familiar with despite the fact they promote a current OPBF champion and a Japanese champion.

The gym, unlike many in Japan, isn't run by a notable former fighter but instead by Masaru Kawashima who acts as the president of the gym and has done a very good job even if the gym isn't a huge one.

Based in Tokyo the gym has slowly developed talent which has included a former female world champion as well it's current star fighters. It's fair to say the gym isn't the most attractive but is one of the many in Tokyo which appears capable of developing a fighter and does so with out the pressure of some of the bigger name gyms.
---
At the moment the gym's star fighters are Japanese Flyweight champion

Suguru Muranaka

, pictured, and OPBF Super Middleweight champion

Yuzo Kiyota

. As well those two champions the gym has also developed

Shinya Nagase

, a former Japanese Light Welterweight champion. It's fair to say these aren't the biggest names in the sport though it has shown that the gym can develop championship quality fighters.

The chief trainer at the gym is Morio Yanase who has developed a good but small team of trainers under him who are able to get the most from the fighters with out pushing to breaking point. It's this style which has helped the gym develop the talent in the way it has and taken fighters from being unknown to be champions, contenders and ranked challengers.

With Yanase as the trainer the fighters themselves are mostly managed by Akira Sekiguchi who has done a great job in getting the fighters where they need to be and he's done it without breaking the bank at a gym that isn't capable of throwing large swathes of money at opponents, or even in picking up the best local talent.

As for the gyms name it comes from the where the gym is based, the Akabane neighbourhood in Tokyo. In fact the gym is only a few minutes away from the Akabane train station which, for visitors, would be the easiest way to get to the gym and see the fighters that train there, or in fact take part in a training session at the gym.

---
For those wanting to visit the gym the addess we've been given is:
115-0045
Tokyo Kita-ku
Tokyo Akabane 2-24-3

For other enquirers you can e-mail them at Flash.Akabanegym@gmail.Com
Powered by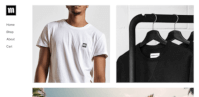 Create your own unique website with customizable templates.